Strange Things About Jax Taylor And Brittany Cartwright's Marriage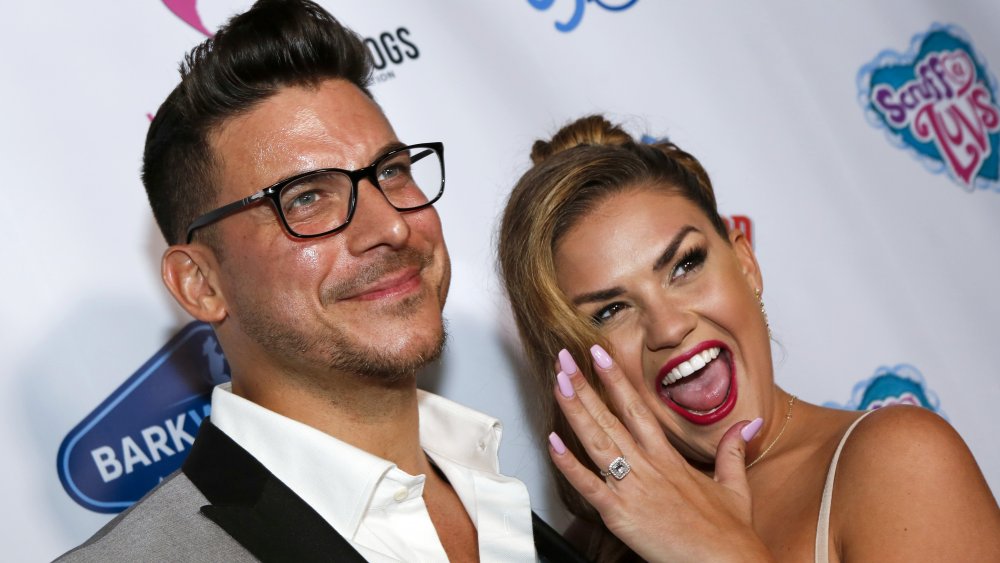 Aude Guerrucci/Getty Images
There was a collective awww from Vanderpump Rules fans on Sept. 21, 2020, when Brittany Cartwright and Jax Taylor announced they were expecting their first child together via Instagram. The post featured the couple holding Brittany's pregnant belly in one hand and ultrasound pictures in the other with the caption: "Mom & Dad. The love of our lives is coming soon."
The happy news followed on the heels of former co-star (and Jax's ex) Stassi Schroeder's pregnancy announcement in June 2020, and Vanderpump Rules star Lala Kent's announcement in early September 2020. Castmates showed their support for the mom and dad-to-be through Instagram. "Life couldn't get better!!!!!! I love y'all so much!!!!!!!!!!!!," Stassi wrote (via Page Six). Lala commented (via Page Six): "The happiest time ever."
While their co-stars were clearly excited, the feeling wasn't exactly mutual for everyone. "Literally no one wants to watch Jax and Brittany raise a child," one person wrote on Twitter. "thinking about jax and brittany being parents to an actual real life child is sending me into a downward spiral," another wrote.
Of all the waiters-turned-celebrities you love to hate, Jax and Brittany are probably one of the most divisive. While viewers initially supported the couple, their dynamic has left a bad taste in many people's mouths. Whats the deal? Let's investigate.
Brittany Cartwright and Jax Taylor seem to have major trust issues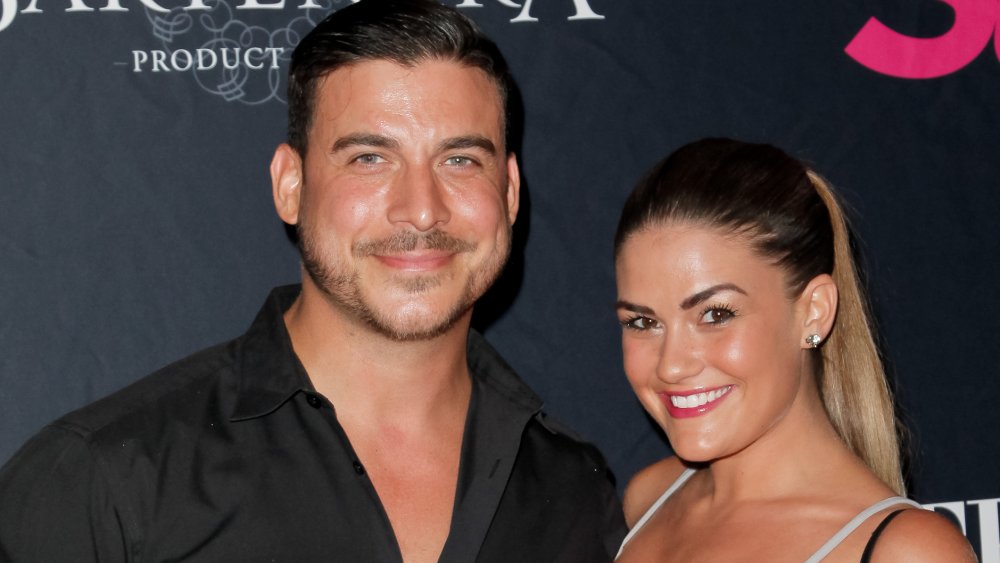 Tibrina Hobson/Getty Images
In a show full of drama and betrayal, perhaps the most shocking twist is that Jax Taylor and Brittany Cartwright actually made it down the aisle in the first place. Before Jax introduced fans to Brittany during the fourth season of Vanderpump Rules, per Bustle, he had already earned a reputation as a womanizer. He reportedly cheated on Stassi Schroeder and slept with his best friend's girlfriend, per Screen Rant. Needless to say, viewers weren't holding their breath when Jax introduced Brittany as the woman he wanted to marry.
However, over time, it seemed like Jax was taking his relationship with Brittany more seriously. They moved in together, got some dogs, and he bought her some new boobs. That being said, things came crashing down in a very Vanderpumpian way in the Season 6 premiere when news broke that Jax slept with former co-star Faith Stowers.
The rest of the season involved Brittany breaking up with Jax, taking him back, and crying at work. The cherry on top was the scenes of the miserable couple screaming at each other so loudly that their dogs hid under the bed. Fans and castmates were adamant they should break up. Apparently, Brittany disagreed because by June 2018 she was engaged and planning her dream wedding at the Kentucky Castle.
People were mad about Brittany Cartwright and Jax Taylor's wedding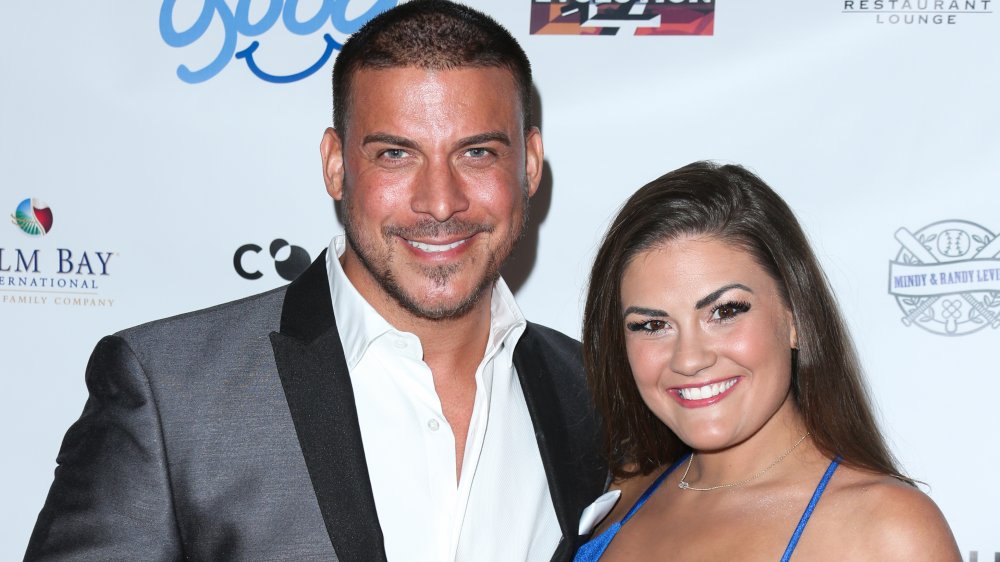 Paul Archuleta/Getty Images
Most of the drama on Season 8 of Vanderpump Rules revolved around Jax and Brittany's controversial decision to hire an anti-LGBTQ pastor to perform their nuptials. Buzzfeed published a story in June 2019 that chronicled pastor Ryan Dotson's long history of homophobia and transphobia.
As Dotson was her childhood pastor, fans demanded an explanation from Brittany. Rather than apologize, Brittany doubled down, per Refinery29. She told Andy Cohen on Watch What Happens Live that she had spoken to Dotson, and he gave her some peace of mind. "He promised me that he was not that way, and he was not saying anything about the community whatsoever," she said. Things came to a head in the weeks leading up to the wedding when Tom Sandoval finally confronted the couple on camera. The fight that ensued ended with Sandoval being disinvited and losing his place as the best man.
Jax and Brittany eventually seemingly bowed to pressure both from the public and from their castmates, re-inviting Sandoval and firing Dotson. In need of some profound damage control, they asked LGBTQ activist Lance Bass to perform the nuptials instead.