The Real Reason Bristol Palin Can't Stand Garth Brooks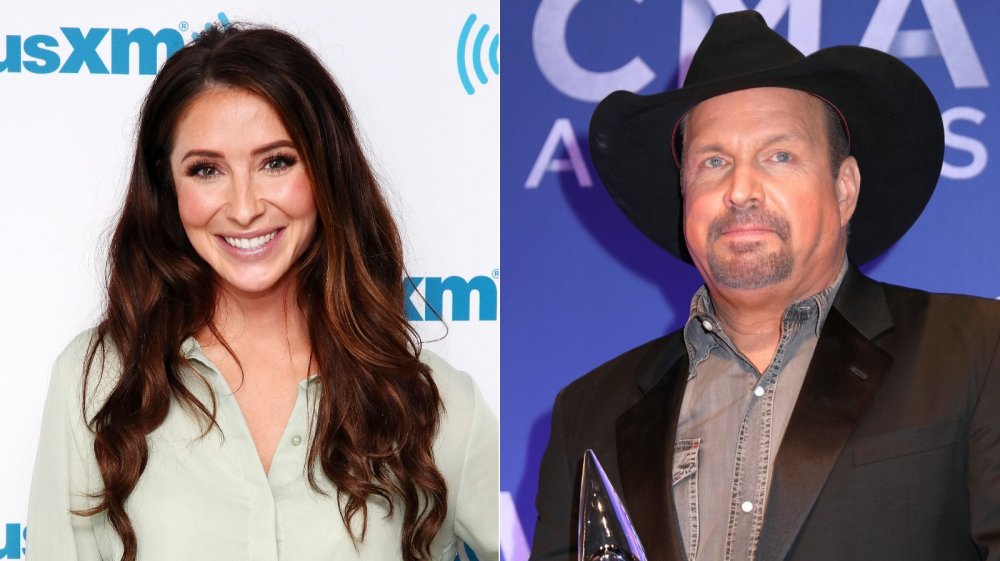 Astrid Stawiarz, Leah Puttkammer/Getty Images
Country music icon Garth Brooks, who has gifted the world hit after hit since the late '80s, has somehow found himself tangled up in multiple feuds, despite his congenial personality and legendary status within the music industry. In fact, it seems like for every diamond record Brooks has — and according to his official website, he has seven, the most of any artist — he has a side of beef to go along with it.
Stars like Miranda Lambert, Eric Church, Waylon Jennings (and his son, Shooter Jennings) have all called out the "Friends in Low Places" singer for everything from lip-syncing to Shooter telling the Charleston City Paper that Brooks' music is "country as sh*t." But when it came to Bristol Palin's attack against the musician, she blasted him for a different reason entirely.
Ready to take a look at this random feud? Here's why Bristol Palin isn't the biggest fan of Garth Brooks.
Bristol Palin's beef with Garth Brooks is political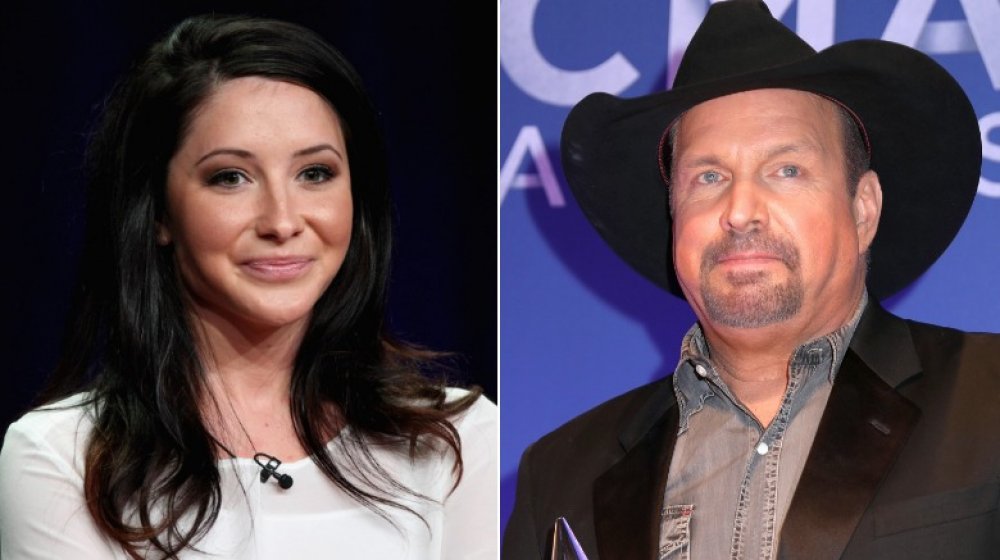 Frederick M. Brown, Leah Puttkammer/Getty Images
Bristol Palin first entered the public eye when her mother, Sarah Palin, was selected as late Arizona Sen. John McCain's running mate in the 2008 presidential election. And the apple did not fall far from the tree in the Palin family, with the Republican politician passing down her conservative values to her oldest daughter. Palin has long-held right-wing views, making her support of President Donald Trump no surprise. In fact, the one-time Teen Mom OG star felt so strongly about Trump's role as the Commander-in-Chief that she came for multiple artists — including Garth Brooks — for not performing at his inauguration in January 2017.
Taking to her blog on Patheos, Palin slammed everyone from The Chainsmokers to Celine Dion, calling them all "sissies in the spotlight." When it came to Garth Brooks, she essentially labeled him a hypocrite for performing at then-President Barack Obama's Christmas tree lighting in 2016 but refusing to play at Trump's inauguration.
Brooks later responded to the controversy on Facebook, explaining that he was booked that weekend and had a busy touring schedule. He also noted that "it's always an honor to serve" by performing at presidential events. Taking a rather neutral political stance, Brooks demurred, "We can't thank the Obamas enough for serving this country. And may God hold Trump's hand in the decisions that he makes in this country's name as well."