Mary-Kate Olsen's Connection To Heath Ledger Explained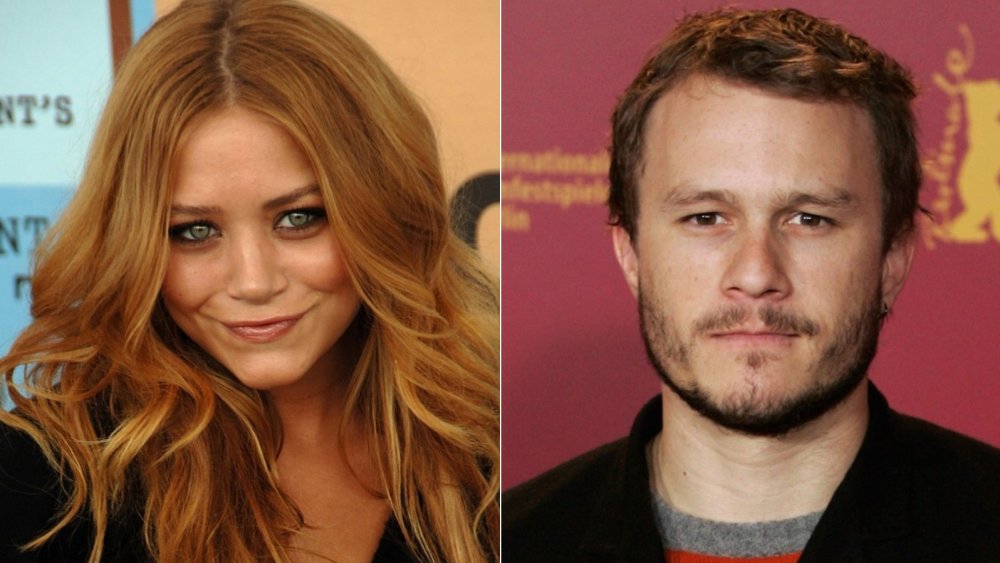 Stephen Shugerman, Sean Gallup/Getty Images
Heath Ledger's sudden and tragic death marked the end of one of Hollywood's brightest stars. The actor was fresh off his Academy Award-nominated performance in Brokeback Mountain, where he had met his partner of three years, Michelle Williams. The couple had one child, Matilda, but called it quits in 2007. At the time, People magazine reported their relationship was "rocky for a while and they did what they could to make it work." It was rumored, especially in hindsight after Ledger's death less than a year later, that his partying had something to do with the split.
Ledger reportedly attempted to move on from the split, throwing himself into work and seeing other people. One of these people supposedly was Mary-Kate Olsen. To this day, Olsen has declined to publicly comment on the extent of her relationship with Ledger, whether it was simply friendly or something more. In 2008, People reported that the two were "casually dating for three months before Heath's death," saying neither was "particularly interested in making it exclusive," and that their bond "was based on partying." It was the events surrounding Ledger's death, however, that made the bond into something else entirely.
Mary-Kate Olsen was called multiple times on the day Heath Ledger died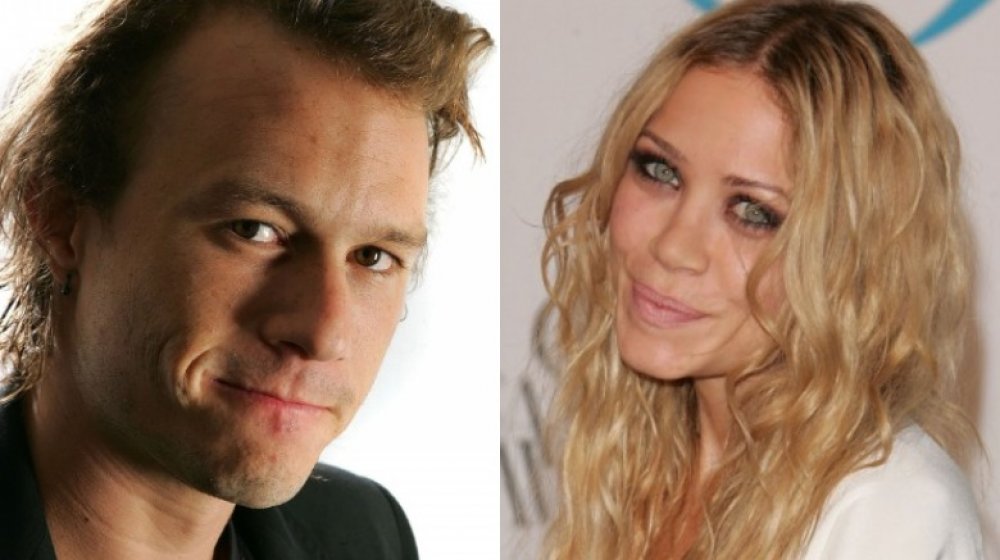 Carlo Allegri, Peter Kramer/Getty Images
The events surrounding Heath Ledger's death were shocking for a number of reasons, but perhaps most bizarre were the four phone calls his masseuse sent to Mary-Kate Olsen upon finding the body. According to Access Online, the masseuse, Diana Wolozin, used Ledger's phone to call Olsen, whose number was programmed into speed dial, before she called the police. Olsen sent over her private security force to sort things out, but Wolozin did ultimately call the police before they arrived.
Olsen has dodged questions about that day in January 2008 ever since. In June of the same year in her ELLE cover interview, she declined to give a comment. "I won't give you a word on that in the nicest way possible," she said. "Let's move on." Unfortunately for Olsen, who was also likely grieving on a personal level, her refusal to discuss her relationship with Ledger and his death only opened the door for more speculation.
The Full House alum finally spoke about it in August 2008 when the New York Post reported she had refused to cooperate with the DEA during their investigation. Olsen said, via her lawyer, that she had "nothing whatsoever to do with the drugs found in Heath Ledger's home." The investigation was closed the next day, and despite TikTok conspiracy theorists continuing to blame Olsen, she has never spoken about his death since.