How Clint Eastwood Really Feels About Donald Trump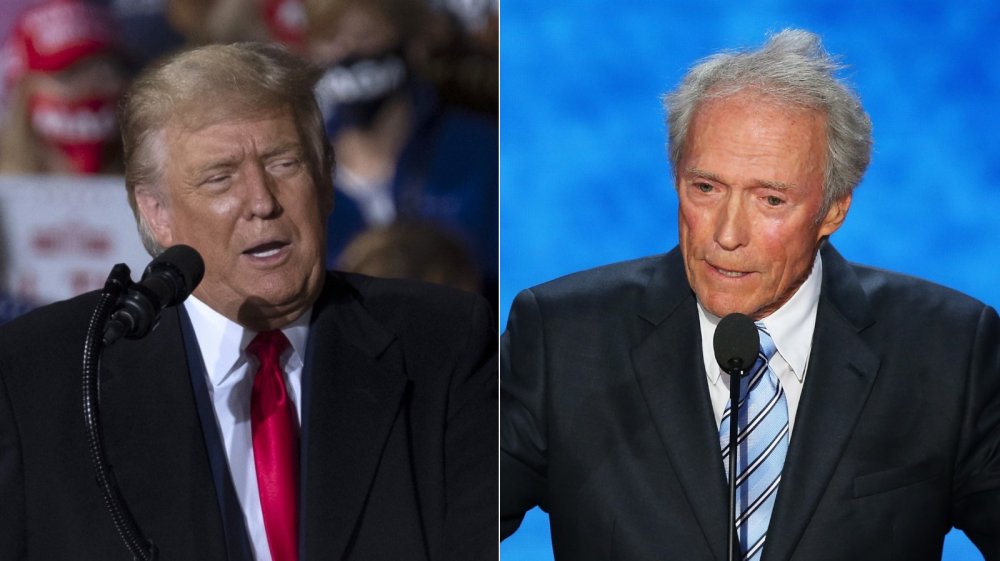 Matthew Hatcher/Getty Images, Mark Wilson/Getty Images
Actor-turned-director Clint Eastwood has never been one to shy away from talking politics or professing his devotion to the GOP. Lest we never forget his impassioned speech at the 2012 Republican National Convention in which he addressed an empty chair representing that of former President Barack Obama. (Per Washington Post, Eastwood later admitted he regretted the "silly" move.) As of late, it appears Eastwood has experienced an even bigger change of heart — at least when it comes to his support of President Donald Trump.
While Eastwood never formally pledged his allegiance to the real-estate tycoon-turned-politician, during a 2016 interview with Esquire, Eastwood certainly seemed to favor Trump over the then-Democratic nominee, Hillary Clinton. During the interview, Eastwood opined that Trump was "on to something" and claimed that "secretly everybody's getting tired of political correctness, kissing up." To be fair, Eastwood also acknowledged that he believed there was "much funny business on both sides of the aisle."
So, what would prompt Eastwood to consider de-boarding the proverbial "Trump train"? Keep reading after the jump to find out!
Clint Eastwood would rather Mike Bloomberg be president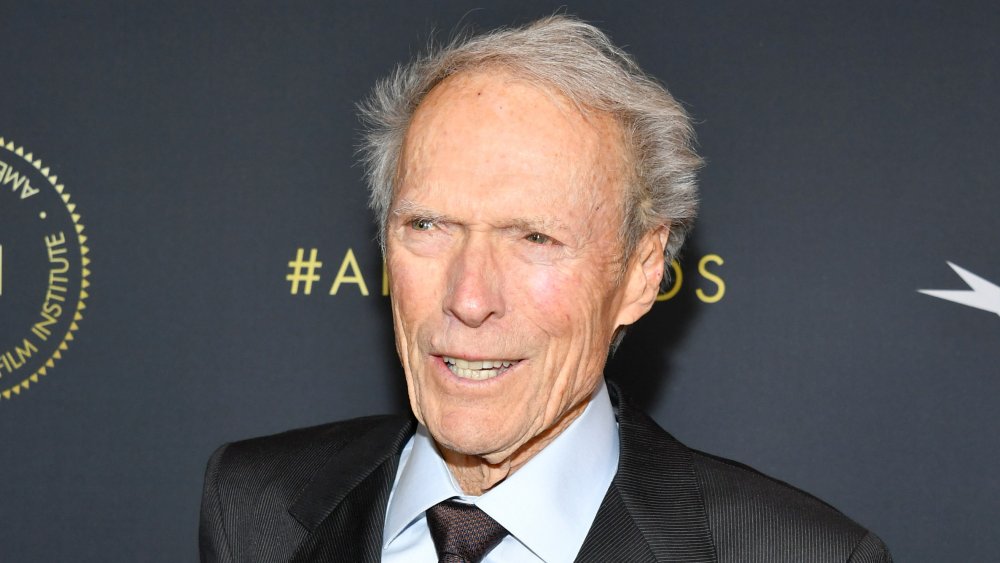 Amy Sussman/Getty Images
During an interview with the Wall Street Journal in February 2020, Hollywood royalty Clint Eastwood threw major shade at President Donald Trump when he declared that Mike Bloomberg would be a better choice for Republican voters. "The best thing we could do is just get Mike Bloomberg in there," Eastwood professed. Shots fired! We repeat, shots fired.
Eastwood also confessed during the interview that, while he agrees with "certain things" Trump has done during his time in office, he would prefer for the president to behave "in a more genteel way, without tweeting and calling people names." "I would personally like for him to not bring himself to that level," Eastwood added. *Cue the background music of Journey's "Don't Stop Believin'."*
It remains to be seen as to who Eastwood will lend his 2020 vote to and whether he intends to share that decision with the public. On the other hand, maybe he'll make a movie about it.