Why You'll Never See Maddie Ziegler On TikTok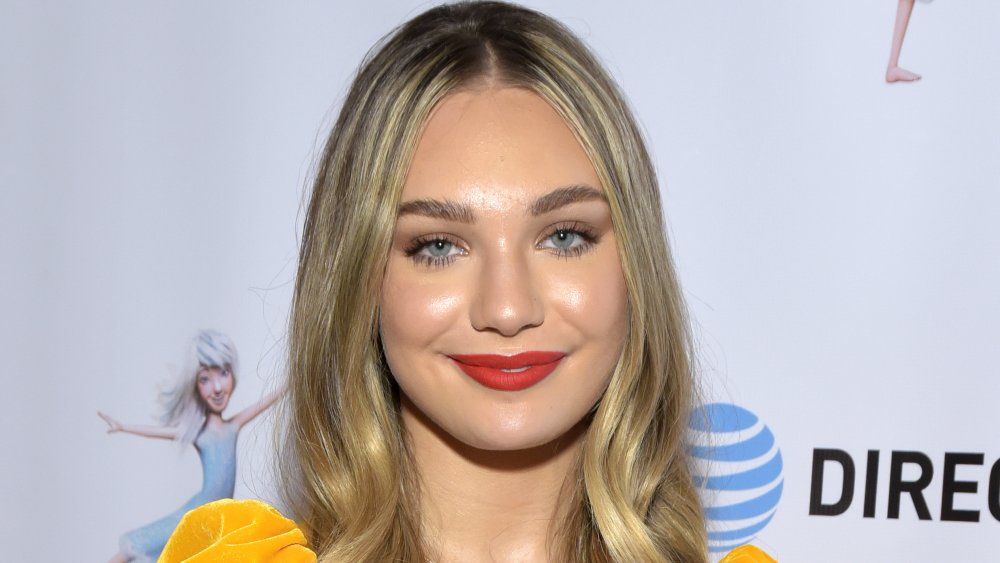 Michael Tullberg/Getty Images
Maddie Ziegler was basically a viral TikToker before TikTok was a thing. She rose to fame when she joined the cast of Lifetime's Dance Moms as a child, and her star power was evident from the beginning. Ziegler's coach, Abby Lee Miller, generally favored her for solos (something the moms never failed to complain about) and often praised her as the most gifted dancer in the company. Part of that praise involved placing a photo of Ziegler on top of her infamous "dance pyramid" at the end of nearly every week. The best dancer nabbed the top spot, while the worst dancers appeared at the bottom — a system that ensured lots of drama and lots of tears.
Ziegler eventually left the show to pursue different career opportunities. She became a household name when she landed a role in the music video for Sia's mega-hit "Chandelier" in 2014. These days, Ziegler still dances, but she's seemingly more focused on making a name for herself as a successful businesswoman. She's produced multiple lines with athleisure brand Fabletics and in June 2020, Ziegler released a makeup line in collaboration with Morphe, per People.
You'd think that Ziegler — who has the ideal Gen-Z mix of Kylie Jenner's business acumen and Addison Rae's dance skills — would be eager to use her popularity to launch a potentially lucrative TikTok career. However, she's never uploaded a single video, nor even made a TikTok account. Perhaps more surprising, though, is the fact that Ziegler has no plans to join the platform at all — here's why.
Maddie Ziegler isn't into TikTok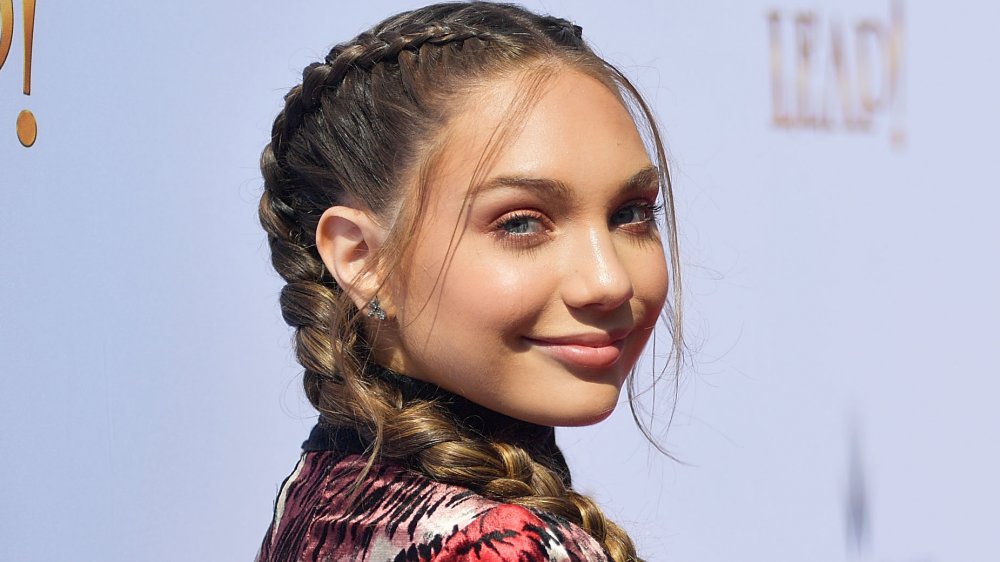 Matt Winkelmeyer/Getty Images
Maddie Ziegler occasionally appears in her younger sister Mackenzie Ziegler's TikTok videos, but she could care less about uploading her own. In a time when a successful TikTok profile can earn creators a pretty penny, staying off the platform is an unusual choice for someone with a built-in following the size of Ziegler's.
Let's do some math, shall we? As of this writing, Charli D'Amelio – the undisputed queen of TikTok — has more than 29 million followers on Instagram, while over on TikTok more than 88 million people follow D'Amelio. According to the Daily Mail, popular TikTok stars can rake in as much as $200,000 for a single, 60-second post. Meanwhile, Ziegler has more than 13 million followers on Instagram – which would surely translate into several million TikTok followers if she ever joined — meaning Ziegler is potentially missing out on hundreds of thousands of dollars by staying off the app.
Ziegler seemingly isn't swayed by money, though. "I personally think that TikTok [isn't] really my thing," she explained while speaking to Elite Daily in July 2020, "I'll watch them, but I don't actually really make them unless [Kenzie] forces me to." Ziegler told the outlet that the short, rhythmic dances just aren't her vibe. "I prefer doing real contemporary dance rather than the 15-second dances." Apparently, no amount of money can comprise her artistic integrity.