Divorce Lawyer Breaks Down Giada De Laurentiis And Todd Thompson's Split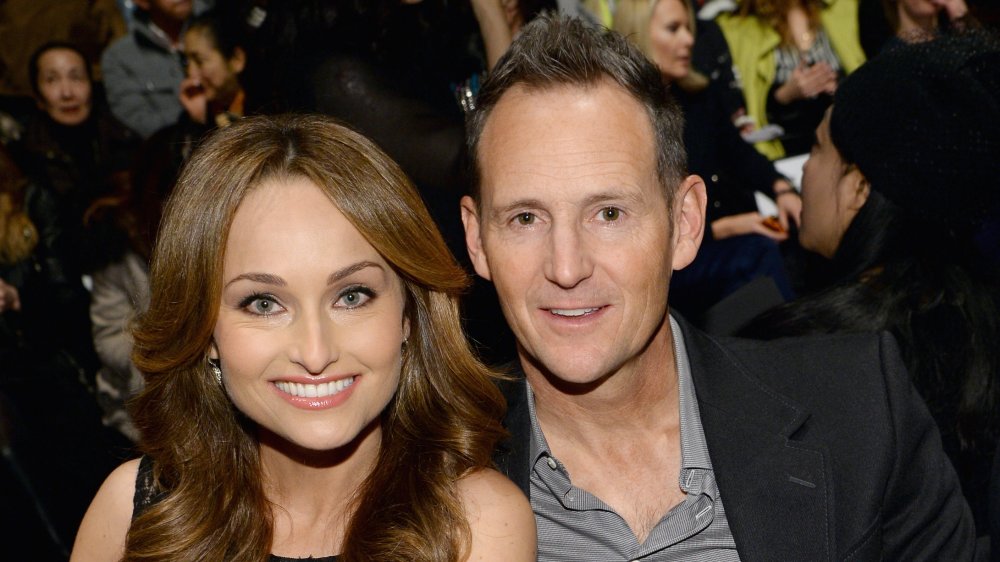 Larry Busacca/Getty Images
Food Network star and celebrity chef Giada De Laurentiis split from her husband, Anthropologie designer husband Todd Thompson (pictured), in 2014, according to People. The split came after 11 years of marriage, though they were together for over 20 years total, according to Redbook. In a Facebook post announcing their breakup (via People), De Laurentiis shared, "Although our decision to separate comes with a great deal of sadness, our focus on the future and overwhelming desire for our family's happiness has given us the strength to move forward on separate, yet always connected paths."
Their divorce was finalized in 2015, and they share joint custody of their daughter Jade, according to another report by People.
Since her split, De Laurentiis found love again with TV producer boyfriend Shane Farley, per People. But prior to her divorce, there were rumors brewing that she and her coworker Bobby Flay, also a celebrity chef, were having an affair. In fact, only days before announcing her divorce from Thompson in 2014, De Laurentiis was spotted having dinner and drinks with Flay, according to Page Six. While Flay and De Laurentiis were obviously close, there isn't much truth to these rumors, since she began a relationship with Farley rather than Flay after her divorce.
With rumors of affairs flying around prior to her split from Thompson, it seemed simple to say that these stories were a motivating factor in their split. But in hindsight, things might actually have been more complicated. Expert divorce lawyer Holly Davis, a partner at Kirker Davis LLP, did some digging on things De Laurentiis said in the past about her marriage to Thompson. And then Davis spoke with Nicki Swift about her findings, exposing some untold truths about the mysterious divorce between De Laurentiis and Thompson.
Todd Thompson apparently struggled with Giada De Laurentiis' fame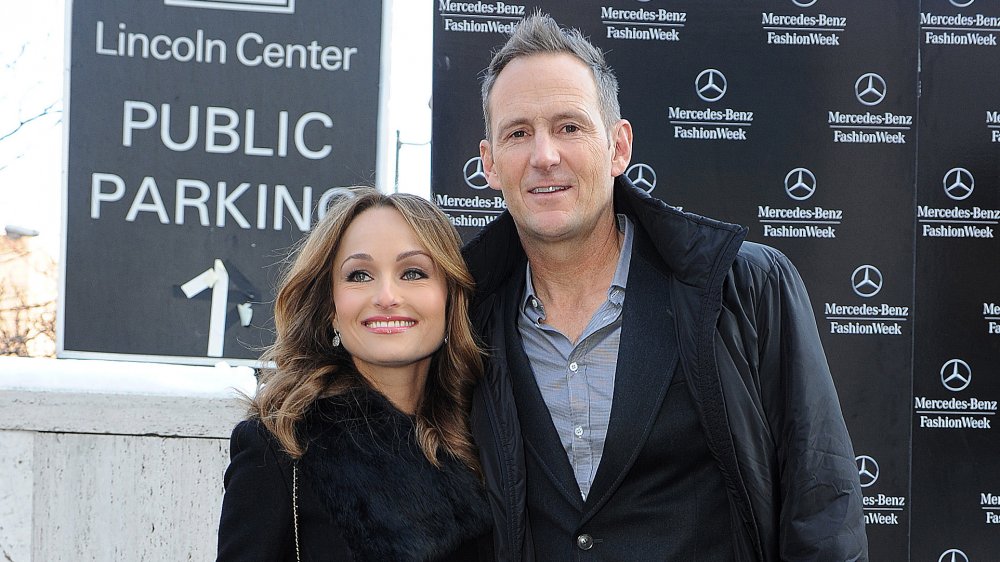 Jacopo Raule/Getty Images
In 2011, Giada De Laurentiis was interviewed by Redbook and dropped some telling hints about her marriage to Todd Thompson. When they met, De Laurentiis was 19 and a broke college student. De Laurentiis spoke about her marriage, as she became more successful, explaining, "I think it can be hard for any man to sometimes be upstaged by his wife. So when I'm home, I work very hard to be Todd's wife and Jade's mother."
Looking at this interview, divorce lawyer Holly Davis gave some fascinating insights. "Giada and Todd Thompson had a classic traditional gender relationship when they first met and then married, and then it completely shifted during their marriage to the opposite spectrum," she shared.
"Todd likely couldn't grow with that shift, Giada became interesting and attractive to the rest of the world and grew into a larger celebrity," Davis told Nicki Swift. "As a divorce lawyer who has seen so many couples throughout the decades and a half that I've been practicing," Davis added, "I can tell you that it takes a special man who can accept and understand that the wife is the star of the relationship."
Davis explained that Todd couldn't accept their shifted roles: "When they met, married, and began their relationship, Todd was the famous fashion designer for Anthropologie and she was not a celebrity chef. He locked in his expectations at that time." So, what does this have to do with the affair allegations?
Why Giada De Laurentiis' choice in current boyfriend is so significant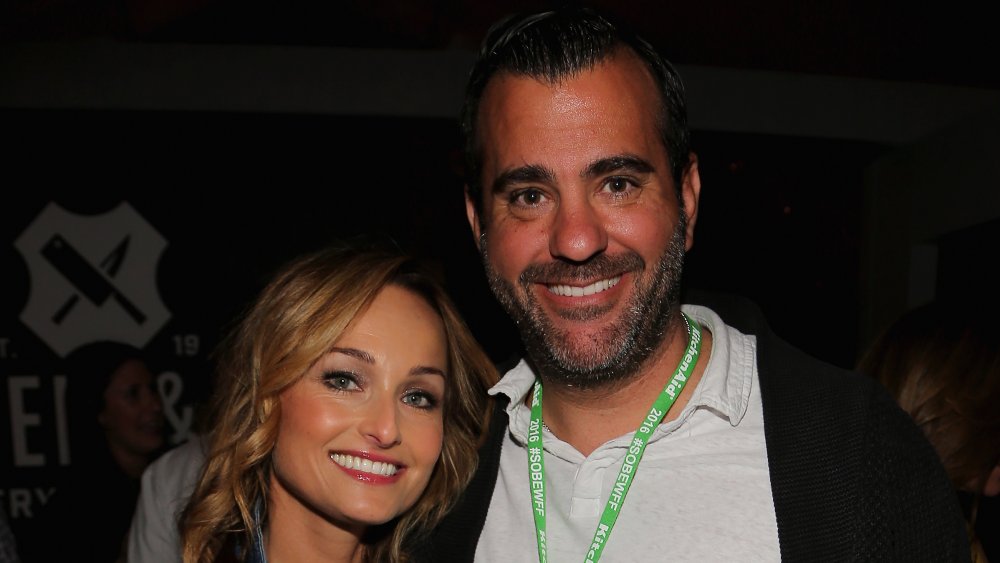 Alexander Tamargo/Getty Images
Divorce lawyer Holly Davis explained that Todd Thompson married Giada De Laurentiis under the expectation that he would be famous and she'd follow a traditional, wifely role. However, all of that shifted with her booming success. "When something major changes in a marriage, people usually have two options: to grow with the change and accept it, or resent the change and slowly grow apart," Davis explained. "I think Giada and Todd resented the change and grew apart. Giada's [Redbook] interview above where she actually states that her husband prefers her to be his spouse and not her celebrity-self, tells me everything I need to know."
But where does Bobby Flay fit into all of this? "When you are growing apart, you look to other people for fun, and to be admired. Bobby Flay was a peer and an equal to her — he respected her as a chef," Davis told Nicki Swift. "If Todd Thompson always wanted that wife in the kitchen making him dinner when he got home from work and supporting his celebrity life, he couldn't provide her that level of respect and admiration that Bobby provided to her."
Davis believes it's significant that De Laurentiis found love with Shane Farley (pictured above). "I'm not surprised that she chose a [TV] producer... because remember, she's now looking for a person that gets that she's a celebrity, that looks up to her for it... and understands that relationship dynamic," Davis said. "Who better than a producer or behind-the-scenes person to respect your fame?"