The Truth About Chris Wallace's Relationship With George Clooney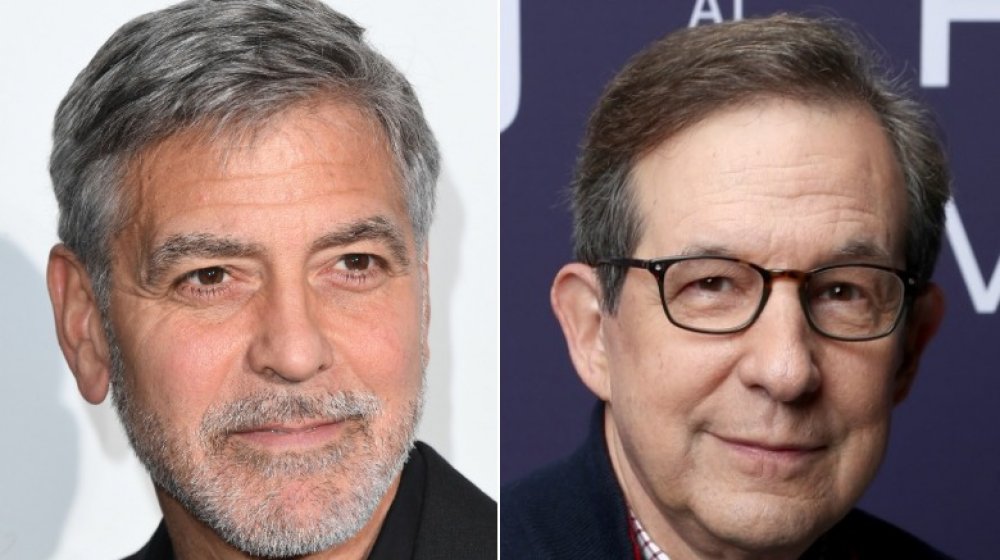 Stuart C. Wilson, Rich Polk/Getty Images
George Clooney is among Hollywood's most politically outspoken celebrities. He has been outspoken on issues like LGBTQ+ equality and gun control, and he has also been outspoken in his support for politicians like Barack Obama and Hillary Clinton. Clooney is also known for his jet-setting lifestyle, both for philanthropy and for pleasure, and his marriage to Amal Clooney, a British-Lebanese human rights lawyer. The actor is metropolitan and liberal-leaning, and certainly not the type of person you would expect to spend his time with those who work at Fox News.
But if you didn't expect Clooney to be friends with someone like Chris Wallace, you would be wrong. The actor and the Fox News anchor have actually been friends for quite some time, traveling the world and talking politics with each other. The self-described "bromance" can be traced back to at least 2012, the year Clooney and Wallace took a vacation at Clooney's Italian villa on Lake Como.
Chris Wallace and George Clooney disagree "intelligently and civilly"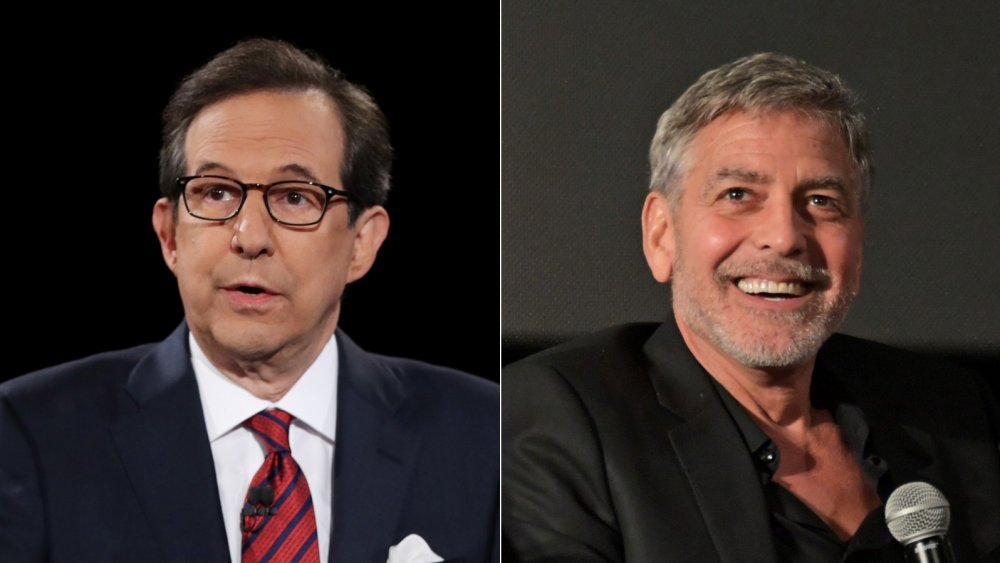 Joe Raedle, David M. Benett/Getty Images
According to The New York Times, George Clooney and Chris Wallace first crossed paths at the White House Correspondent's Dinner in 2012. The two hit it off as Clooney's father, Nick, was also a news anchor. Wallace's wife, Lorraine, bravely mentioned to the actor that she had always wanted to visit Lake Como — so they did, together, a few weeks later. Wallace later told The Hollywood Reporter that it was the "best villa I've ever seen!"
Wallace also joked that he was annoyed that Clooney seemed more aware of the news than he did at times. "I'd come down in the morning, and he was all caught up to date on what the blogs were saying," Wallace reported to THR. "I was getting my news for four days in Lake Como from him." And while the two do have some political disagreements — with Wallace saying they disagree "intelligently and civilly" — they agree that people are too divided in general. "One thing we both said is that we need more civil discourse in America, where you don't demonize the other side," Wallace recalled in 2012.
Since their vacation together, Clooney has appeared on Wallace's show a handful of times specifically to talk about The Sentry, an organization he co-founded that "follows dirty money connected to African war criminals" and seeks to keep it from the global financial system. In an appearance on Wallace's show in 2016, Clooney echoed a similar message to Wallace, saying, "We need to get away from the divisiveness that we are stuck in right now."