How Many Kids Does Chris Wallace Have?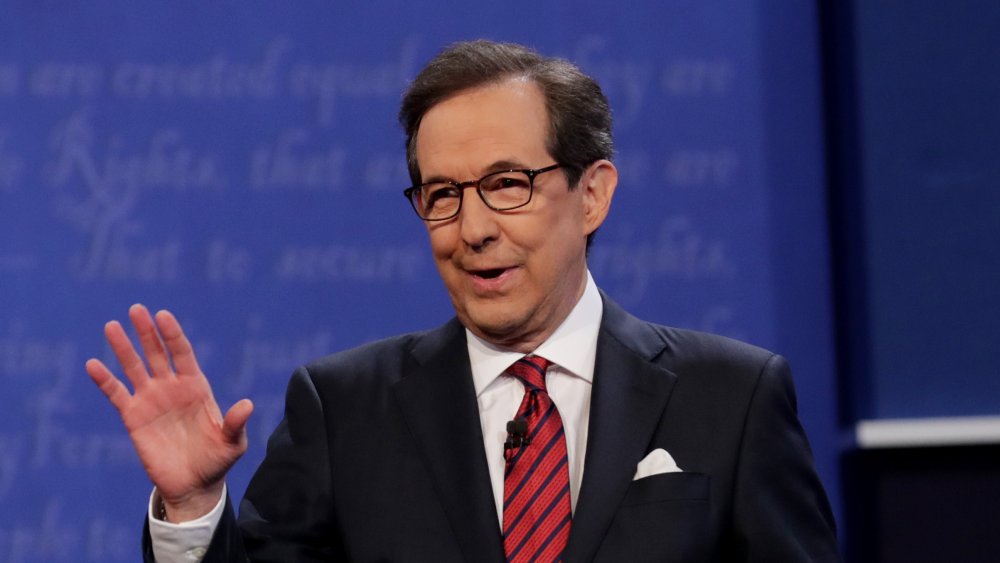 Chip Somodevilla/Getty Images
Fox News host Chris Wallace was described by The New York Times in June 2020 as an "outlier" at the conservative network. That's likely because the journalist is a registered Democrat and hosted Meet The Press on NBC before making the jump to Fox News in 2003. Wallace then became the first Fox News personality to host a U.S. Presidential debate in 2016, a distinction he earned again in 2020.
For Wallace, journalism is something that runs in the family, as his father, Mike Wallace, was one of the original 60 Minutes correspondents. However, Wallace told The New York Times in 2006 that he didn't have much of a relationship with his father until his brother, Peter, died in a tragic accident while climbing a mountain his Greece. Wallace told the paper, "Growing up, it was my mother and my older brother and me against the world." 
Although Wallace became an only child while he was in high school, when it came time to have children of his own, he opted for a much larger family. With that in mind, here's how many kids the reporter has.
Inside Chris Wallace's big, blended family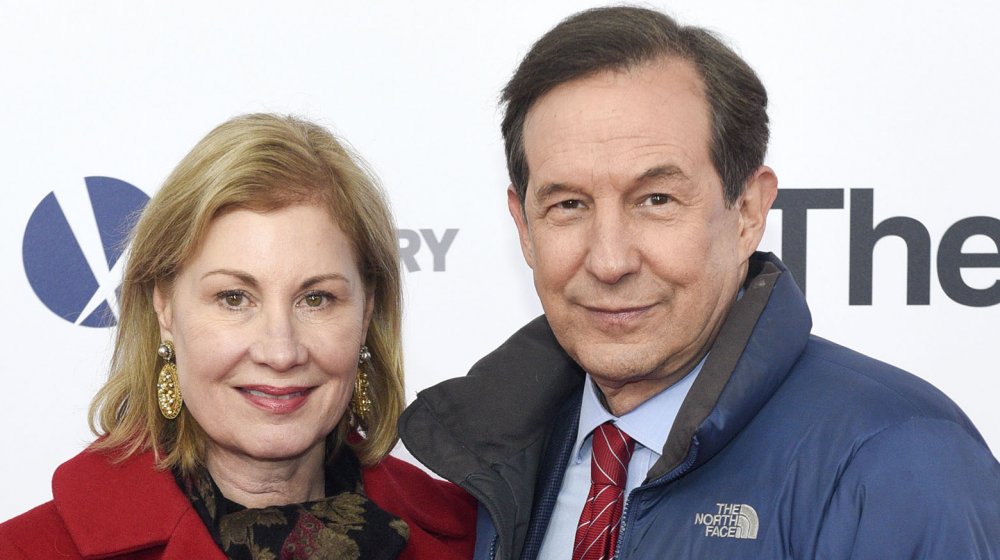 Leigh Vogel/Getty Images
Although Chris Wallace has been a public figure for decades, his children haven't, and they appear to avoid the spotlight. What we do know is this: Wallace has four children with his first wife, Elizabeth Farrell, and gained two stepchildren when he married Lorraine Smothers (pictured above) in 1997, according to People. His oldest son, Peter, was named after Wallace's brother, who died when the reporter was in high school. 
In 2004, Peter married Jennifer Breheny, who, according to The New York Times, was an associate producer on 60 Minutes when they married. Although his bride seems to be in the family business, Peter is on a different path as a private equity investor.
His other children with his first wife — Megan, Catherine, and Andrew — have chosen to remain much more private, as have his two stepchildren, Sarah and Remick. However, Wallace did reveal during the 2018 confirmation hearing of then-Supreme Court nominee Judge Brett Kavanaugh and amid conversations surrounding the #MeToo movement, that two of his daughters shared stories with him "about things that happened to them in high school." He added, "There are teenage girls who don't tell stories to a lot of people and then it comes up." Although Wallace decided to keep details of the situation private, it seems clear that the relationships he has with his children continue to inform his work.
If you or someone you know has been the victim of sexual assault, you can call the National Sexual Assault Hotline at 1-800-656-HOPE (4673) or visit RAINN.org for additional resources.