Divorce Lawyer Explains Megan Fox And Brian Austin Green's Split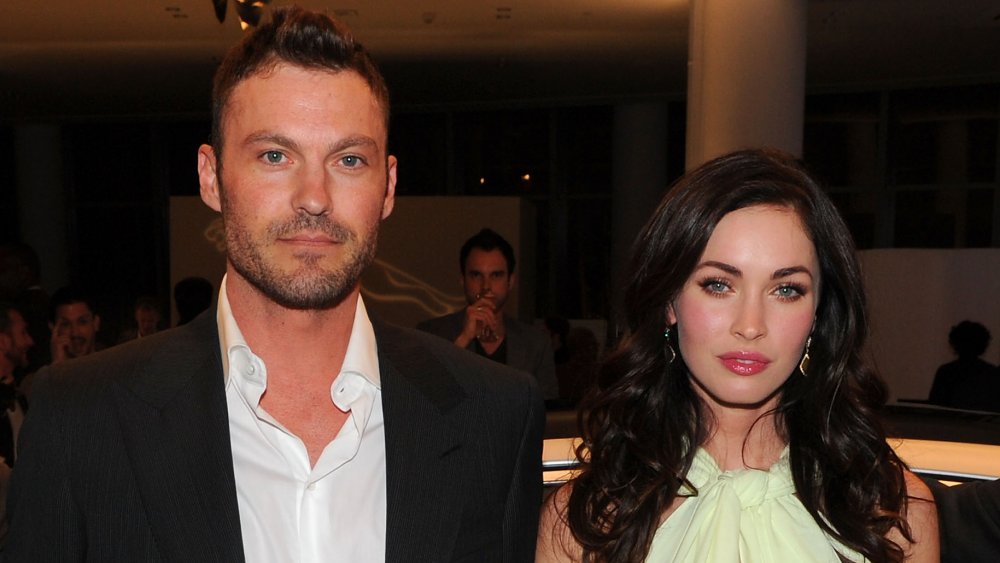 Andrew H. Walker/Getty Images
Megan Fox and Brian Austin Green split after almost 10 years of marriage, according to TMZ. Green confirmed the news in May 2020 on his podcast, ...With Brian Austin Green, after photos surfaced of Fox driving in a car with Machine Gun Kelly. Green remained relatively positive on his podcast when speaking about Fox. "Neither one of us did anything to each other," he stressed. "She's always been honest with me. I've always been honest with her. We've had an amazing relationship."
"I will always love her. And I know she will always love me and I know as far as a family, what we have built is really cool and really special," Green said, adding that they'll still have family vacations together and make their three children a priority. Nevertheless, divorces are messy and Fox and Green actually have somewhat complicated timelines.
Taking this into account, Nicki Swift consulted divorce lawyer Christina Previte, Esq., to get her expert take on what's going to happen between Green and Fox.
Will Megan Fox's earlier divorice filings impact her current split from Brian Austin Green?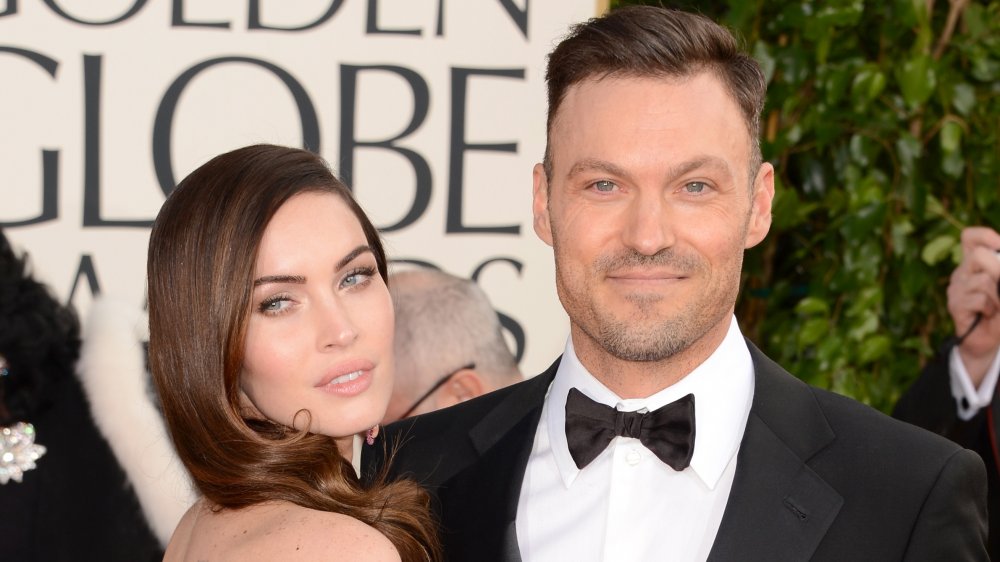 Jason Merritt/term/Getty Images
Megan Fox actually filed for divorce from Brian Austin Green once before. On Aug. 21, 2015, Fox pursued divorce for the first time, according to the Daily Mail, but the couple ended up working things out. Will this impact their current divorce proceedings? Divorce lawyer Christina Previte gave Nicki Swift the answer. "The fact that Megan previously filed and dismissed the action should have no bearing on the current proceeding since what is relevant for the court is the date the marriage ended," Previte explained. "If they reconciled, then that suggests the marriage wasn't really over."
What about the fact that Fox is now dating Machine Gun Kelly? Previte said, "With respect to Megan's new relationship, this should have no bearing on custody. Megan, and Brian for that matter, are both entitled to have other relationships." Since their split, Green has also been spotted with model Tina Louise, according to People, so it looks like they're both enjoying new relationships. 
There's one caveat to this, however, as Previte noted. "If the person they are dating has mental health or substance abuse issues, then the other parent could potentially have a viable objection to exposing the children to the new relationship," the lawyer explained. It's worth noting Kelly has taken hard drugs, according to Rolling Stone, but that seems well in the past. So, is it possible for Fox and Green to have an amicable divorce?
What Megan Fox and Brian Austin Green need to focus on in their divorce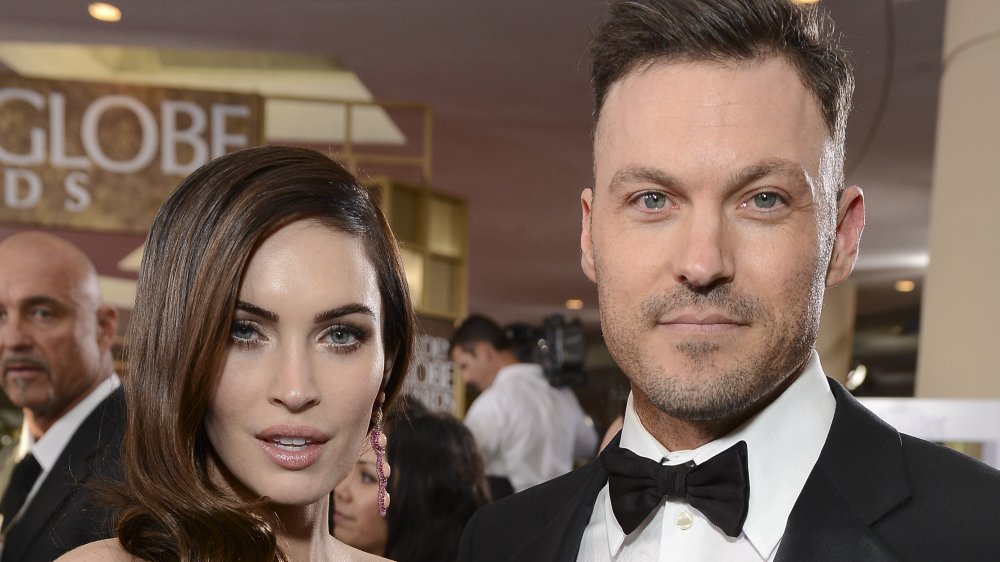 Michael Kovac/Getty Images
Despite the divorce, things (so far) seem amicable between Brian Austin Green and Megan Fox. And in his podcast, ...With Brian Austin Green, Green shared that he wants things to be peaceful following their split. "I really don't want Megan and I to be at odds... She's been my best friend for 15 years and I don't want to lose that," he said.
Green added that he and Fox communicate regularly and share the goal of making their children top priority: "Megan and I talked a lot about it, and a big concern for both of us... she really loves the kids and cares about what their life and their experience is."
Divorce lawyer Christina Previte noted what Green said of Fox and shared that it "seems from the timeline you provided that there's a lot of love and respect between Megan and Brian so they should be able to reach an agreement relatively easily and quickly." However, Previte also warned that just because divorces begin smoothly doesn't mean they always stay peaceful. "Although even the most amicable cases can become high-conflict if there becomes a hotly contested issue!"
In the meantime, it seems like things are going well between Fox and Green. Hopefully it stays that way!