The Untold Truth Of Brad Parscale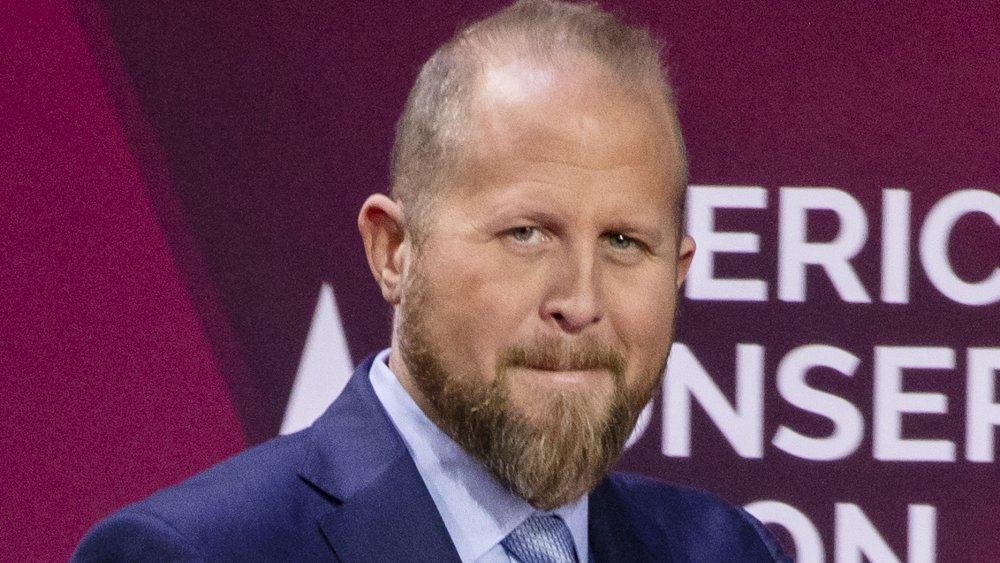 Samuel Corum/Getty Images
Brad Parscale first burst onto the political scene after President Donald Trump tapped him to be the senior adviser for data and digital operations during his 2020 presidential campaign. But, in late September 2020, Parscale made headlines for a much more somber and tragic reason. As initially reported by the South Florida Sun Sentinel, the former Trump campaign manager was hospitalized after his wife reported that an armed Parscale was threatening suicide. 
Per CNN, Fort Lauderdale police officers responded to a call at Parscale's residence "in reference to an armed male attempting suicide." Later, police officials confirmed that the identity of the armed male was that of Parscale. According to Sgt. DeAnna Greenlaw of the Fort Lauderdale Police Department, the officers "developed a rapport, and safely negotiated for him to exit the home," adding that "the male was detained without injury and transported to Broward Health Medical Center for a Baker Act." The Baker Act, of course, refers to a Florida law that "enables families and loved ones to provide emergency mental health services and temporary detention for people impaired by mental illness," per the University of Florida Health. But what else is there to know about Parscale? Keep reading after the jump to find out.
Brad Parscale was demoted from his position with the 2020 Trump campaign
Tom Brenner/Getty Images
As reported by CNN, Brad Parscale was demoted from his senior position with the 2020 Trump presidential campaign purportedly following a lack luster rally in Tulsa, Okla. in July 2020. He was subsequently replaced by Bill Stiepen, but the Trump campaign was adamant that Parscale would remain on the campaign as a senior adviser, per Politico.
It's rumored, however, that things got very heated during a phone call between Donald Trump and Parscale. Per CNN, the story goes that, in April 2020, President Trump allegedly raked Parscale over the coals because he blamed the former campaign manager for his declining poll numbers. Sources also claim that Trump even threatened to sue Parscale. Trump, however, denied all allegations on Twitter. "Actually, he is doing a great job. I never shouted at him (been with me for years, including the 2016 win), & have no intention to do so," the president tweeted. That same day, Parscale also took to Twitter to echo Trump's sentiments, tweeting that Trump "didn't yell at me." 
In an official statement, Trump's communications manager Tim Murtaugh offered support to both Parscale and his family. "Brad Parscale is a member of our family and we all love him. We are ready to support him and his family in any way possible" (per CNN). Our thoughts are also with Parscale and his loved ones during this time.
If you or someone you know is having suicidal thoughts, please call the National Suicide Prevention Lifeline at 1-800-273-TALK (8255) or text HOME to the Crisis Text Line at 741741.