The Untold Truth Of Skai Jackson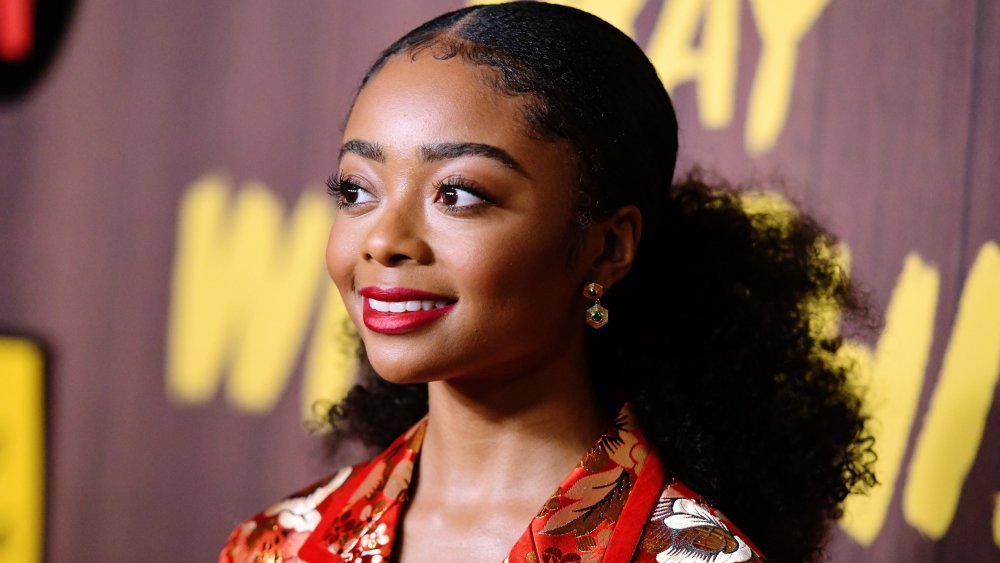 Charley Gallay/Getty Images
While actress Skai Jackson has been part of the TV scene for years, in 2020, the child star has quickly transformed into a household name. The former Disney star made her ballroom debut this year on Dancing with the Stars' new season and, at just 18, she's the youngest celebrity to compete for the prized Mirror Ball trophy this year. However, just because she's on the younger side doesn't mean this teen isn't one to watch —on and off the dance floor. Prior to being cast on ABC's hit reality dance competition show, her Hollywood résumé was already actually pretty dang impressive. Especially for someone who isn't even in their twenties yet! So, what was this rising star up to before she began dancing her heart out every Monday night?
For those wanting to know more about Jackson and her rise to fame, we've got you covered. From how she got her start, to her inspirational memoir, to her speaking up to promote positive change during the Black Lives Matter movement, here's everything there is to know about this multi-talented up-and-comer.
Skai Jackson's list of accomplishments keeps growing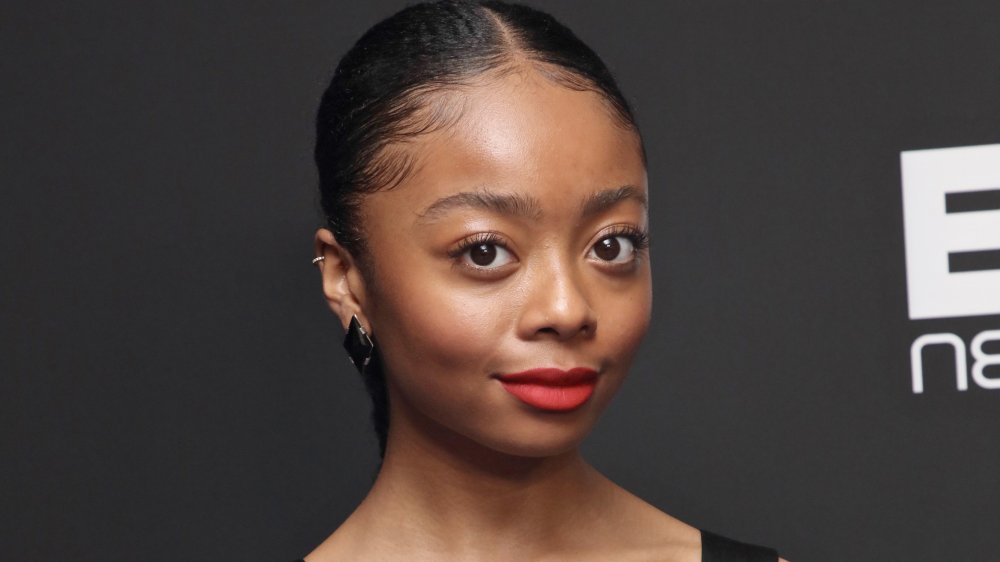 Robin L Marshall/Getty Images
Skai Jackson is killing it when it comes to the running list of accomplishments she has under her belt. The young star has been acting since she was just 5 years old and got her big break playing the hit character Zuri Ross on Disney Channel's Jessie and Bunk'd. She was 9 years old when she was cast by Disney as the sarcastic sweetheart and she has only skyrocketed from there.
In 2019, Jackson became a published author with the release of her inspirational book Reach for the Skai: How to Inspire, Empower, and Clapback. In the memoir, she not only embraces girl empowerment, but also talks about the difficulties of being a teen celeb. Jackson can also be seen in Lil Nas X's 2019 music video for "Panini." In fact, her sassy eye roll in the video even earned her the GIF treatment.
Now, in 2020, the young star isn't slowing down. Her performances on Dancing with the Stars are full of energy, even after her minor hiccup during episode two. She also continues to be a powerful voice among her followers by using her social media platforms to "expose" racist behavior as a result of the Black Lives Matter movement. She truly is a leader at a young age and we're hopeful she can maybe add a Mirror Ball trophy win to her list of successes, too. We guess you'll just have to tune in — and vote! — to see what happens next!