Marion Cotillard Denies Brad Pitt Affair, Confirms Pregnancy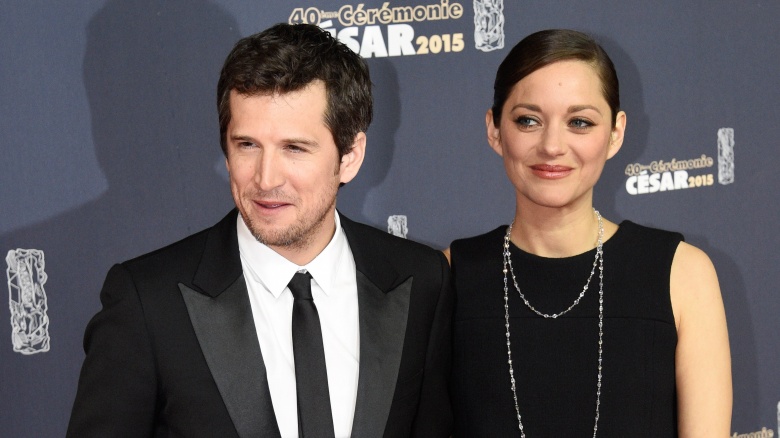 Getty Images
Marion Cotillard took to Instagram on Sept. 21, 2016, to officially deny rumors that she had an affair with Brad Pitt and to confirm that she and partner Guillaume Canet are expecting their second child together.
"This is going to be my first and only reaction to the whirlwind news that broke 24 hours ago and that I was swept up into," the 40-year-old Oscar winner wrote. "I am not used to commenting on things like this nor taking them seriously but as this situation is spiraling and affecting people I love, I have to speak up."
"Firstly, many years ago, I met the man of my life, father of our son and of the baby we are expecting," the La Vie En Rose star continued, officially confirming she is pregnant. "He is my love, my best friend, the only one that I need." The couple has a 5-year-old son, Marcel, born in 2011.
Cotillard then shifted gears to call out media outlets like the Daily Mail who reported that she was "devastated" over rumors that her alleged affair with Pitt—with whom she worked on the upcoming World War II drama Allied—prompted Angelina Jolie to file for divorce on Sept. 19, 2016. "Secondly to those who have indicated that I am devastated, I am very well thank you," she wrote. "This crafted conversation isn't distressing. And to all the media and the haters who are quick to pass judgment, I sincerely wish you a swift recovery."
She concluded the post by personally addressing Pitt and Jolie as the couple prepares to embark on Hollywood's biggest divorce since Tom Cruise and Katie Holmes. "Finally, I do very much wish that Angelina and Brad, both whom I deeply respect, will find peace in this very tumultuous moment. With all my love—Marion."
Cotillard also wrote the message in her native language, French, because she's just that awesome.
TMZ reported that Jolie filed for divorce amid concerns about Pitt's parenting and weed use. The New York Post reported Jolie had actually dumped Pitt because the private eye she hired had caught him having an affair with Cotillard. Those infidelity rumors were later denied by TMZ, People, Us Weekly, and now, Cotillard.
It has since been reported by multiple outlets that Pitt is being investigated amid allegations that he verbally and physically abused the couple's six children while intoxicated on a private plane on Sept.14, 2016. The tip was sent anonymously to the L.A. County Dept. of Children and Family Services, according to TMZ.