Strange Things About Braunwyn Windham-Burke's Marriage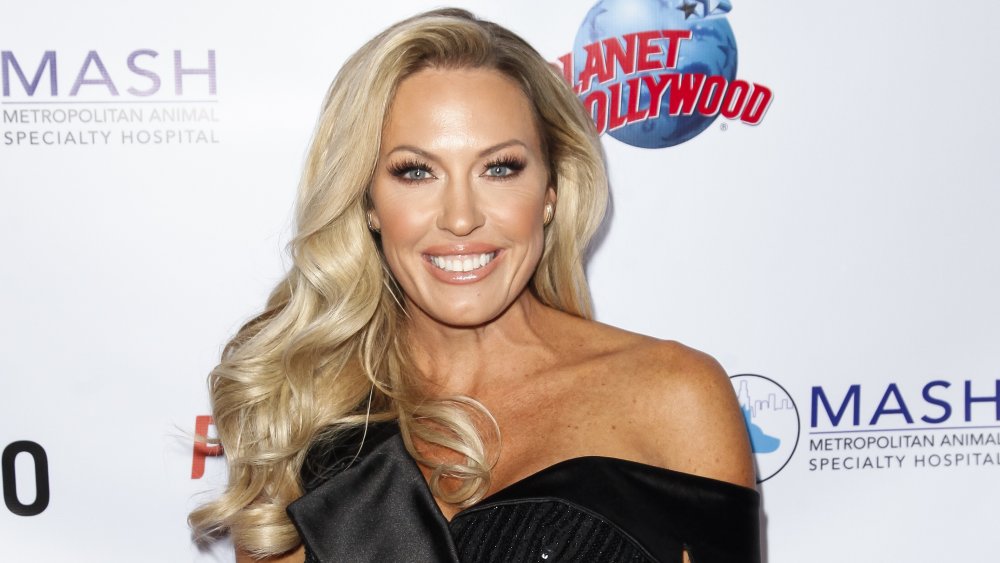 Tibrina Hobson/Getty Images
For those who haven't already noticed, a big part of the Real Housewives franchise is Bravo's unflinching focus on the cast member's marriages. Being followed around while sharing intimate moments with your S.O. can cause stress, as well as having to defend your marriage to the cast and fans.
Another not-so-glamourous Real Housewives tradition? The new girl always gets bullied by the OGs. RHOC wife Braunwyn Windham-Burke found that out the hard way when she joined the cast for Season 14, especially where it concerned her castmates' opinion of her marriage. The mother of seven raised quite a few eyebrows when stood by her, shall we say, interesting, relationship with her hubby, Sean. At first glance, they might seem like the perfect fam, but as viewers found out, there's a lot more to the couple than meets the eye.
Before appearing on RHOC, Braunwyn and Sean briefly separated due to Braunwyn's infidelity. "I cheated on Sean," she admitted during a 2019 Bravo aftershow special. "He was with someone else too. We were separated, we were in two different homes. I went to Hawaii; I took the kids, I enrolled them in school." She went on to explain how they reconciled when Sean traveled to Hawaii and "re-proposed."
Everything seemed copacetic until September 2020 when rumors began to swirl that Braunwyn was about to join Kelly Dodd and Shannon Beador as a divorced housewife. So what's the latest news? Read on to find out.
Is Braunwyn Windham-Burke hiding something?
The rumors surrounding Braunwyn and Sean Windham-Burke all started when, in September 2020, the couple's daughter, Rowan, posted a photo to Instagram with the since-deleted caption, "f**k you mom," per Page Six. Braunwyn responded to the post and many questions from fans with an Instagram Story that reportedly said, "Our family asks for your understanding as we work through some challenging circumstance." She alluded to the "challenges" having something to do with someone's mental health issues. 
As for fans, some assumed Rowan's initial caption was a hint about something going on with Braunwyn and Sean, rather than an undisclosed health problem. They pointed to an odd Instagram post that appeared on Braunwyn's feed days earlier as evidence, as it reportedly promoted conversations about co-parenting. "New to the coparenting world? It doesn't have to suck. It won't feel like this forever," Braunwyn wrote before deleting the image, Page Six noted.
There was also a strange comment on one of Braunwyn's Instagram posts that seemed to hint at a separation. The couple's second-oldest child, Bella, wrote "Love my 3 parents," under a September 2020 photo of Braunwyn and another woman, according to Page Six. Some speculated that Braunwyn, who told Hollywood Life that she finds "women attractive," left Sean for a woman.
As of this writing, the couple has yet to respond to any questions regarding the status of their relationship, so no one is really sure what's going on. The good news is, though, although Braunwyn and Sean might not have a picture-perfect marriage, they do have the perfect union for reality TV.