The Truth About Hunter Biden's Drug History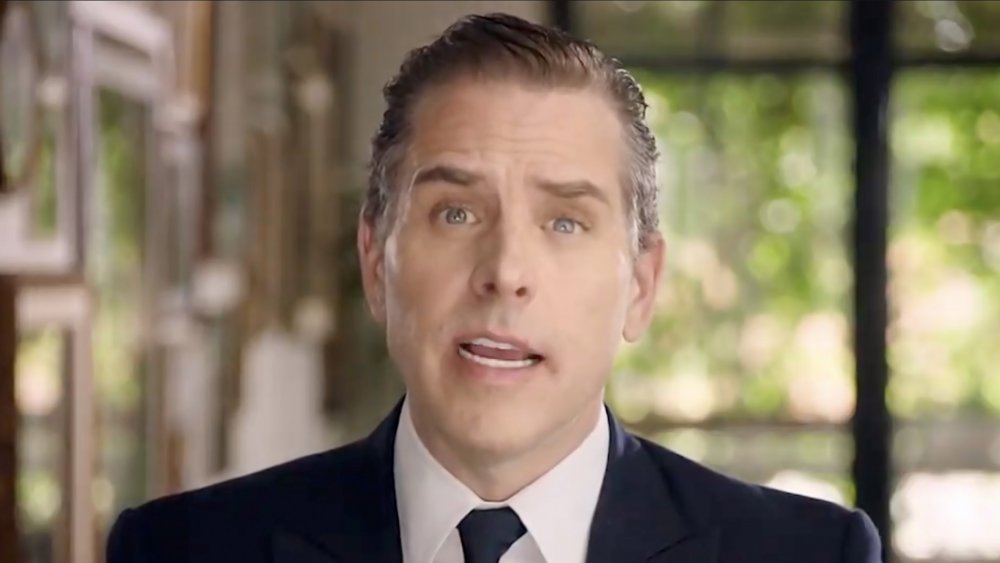 Handout/Getty Images
The first presidential debate aired on Sept. 29 and it was a complete train wreck. President Donald Trump and Democratic candidate and former Vice President Joe Biden went head-to-head in a conflict that had more in common with a reality television reunion episode than a presidential debate. Loosely moderated by Fox News Sunday''s Chris Wallace, the 90-minute showdown spanned topics including Trump's taxes, the economy, healthcare and the coronavirus, racial injustice and equality, and much more. Alongside the more serious topics, there was name-calling and mud-slinging on both ends, including the president bringing up Biden's son Hunter Biden and his reported drug use. 
"Hunter got thrown out of the military. He was thrown out, dishonorably discharged for cocaine use," said Trump, "and he didn't have a job until you became vice president." 
Much of a internet was shocked at the accusation and didn't know about the scandalous information. So what is the truth about Hunter's alleged past with drug abuse? 
Hunter Biden has struggled with cocaine for years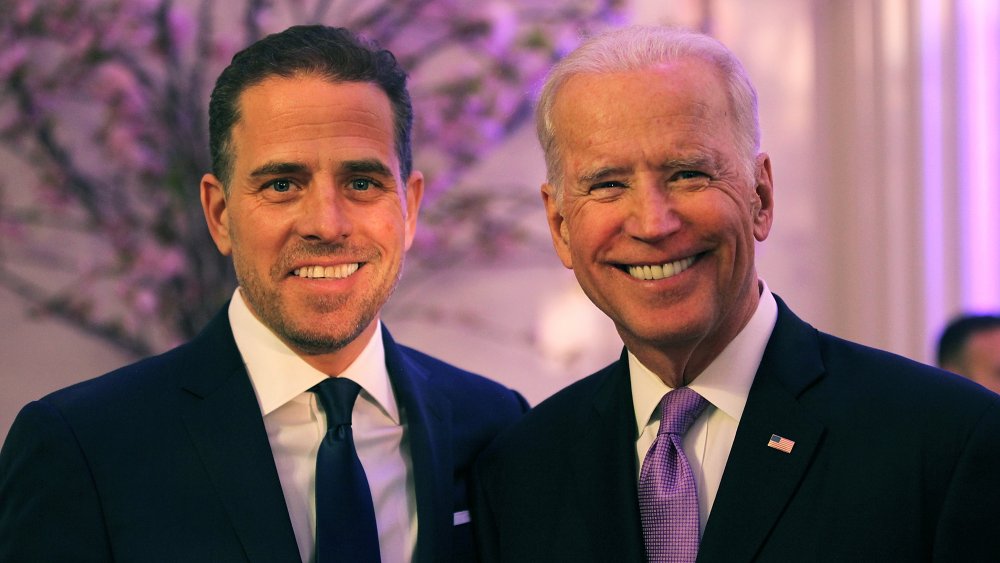 Teresa Kroeger/Getty Images
Hunter Biden has a sordid past, especially for the son of former Vice President Joe Biden. Outside of his alleged business dealings with China and Ukraine and paternity lawsuits, the lawyer and investment advisor also has struggled with a heavily reported drug addiction. 
According to Page Six, Hunter had "six stints in rehab for alcoholism and addiction that included a crack binge in 2016." In late 2018, the businessman was suspected of smoking crack cocaine in the VIP section of Archibald's Gentlemen's Club in Washington, DC. 
"There was a smell of burning Styrofoam in the VIP room. We told him nothing illegal can go on here," said the club's former managing partner James Ritter. "We didn't see anything illegal." He also added, "After [Hunter] was spoken to, the smell stopped." In a detailed 2019 interview with The New Yorker, Hunter opened up about his sobriety and multiple relapses. 
"Look, everybody faces pain. Everybody has trauma. There's addiction in every family. I was in that darkness. I was in that tunnel—it's a never-ending tunnel," he shared. "You don't get rid of it. You figure out how to deal with it."
If you or anyone you know is struggling with substance abuse, you can contact SAMHSA's free, confidential helpline at 1-800-662-HELP (4357).