Why Normani And Camila Cabello Don't Get Along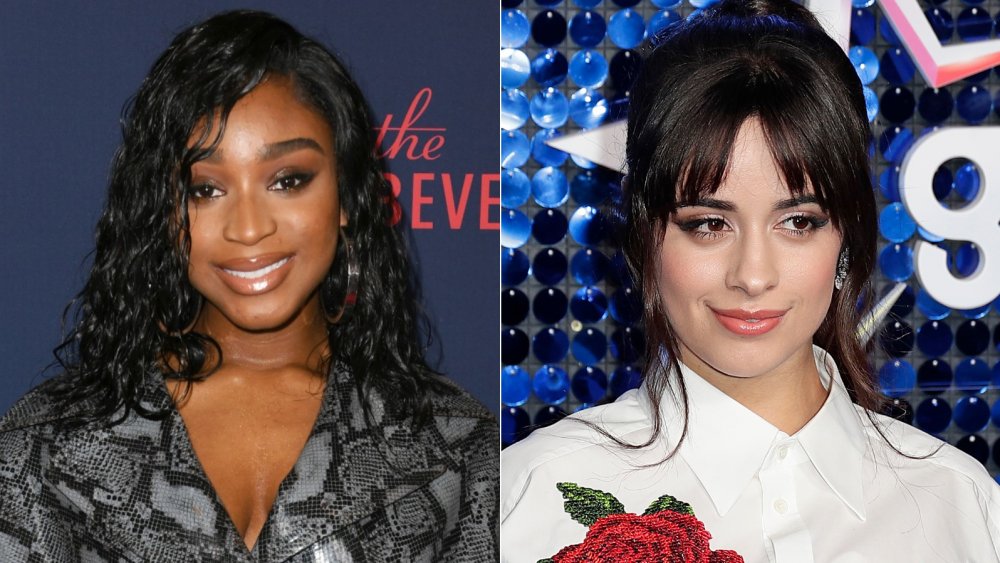 Jon Kopaloff, David M. Benett/Getty Images
Normani and Camila Cabello have known each other since they were teenagers. As two of the founding members of Fifth Harmony, they traveled the world together, spent hours in the studio and on music video sets, and sweated through rehearsals before award shows. Just because they have shared all these experiences, however, doesn't mean they get along.
While celebrity feuds are a dime a dozen, the issues between Normani and Camila Cabello seem fairly deep and have been years in the making. The origin of the feud emerged, at least publicly, in 2016. Tensions among the group had been simmering for a while, with rumors of a split popping up seemingly every week. In August, Normani appeared on Facebook Live with Galore magazine and was asked her thoughts on each of her bandmates. After heaping paragraphs of praise on the other three, Normani seemed to struggle to say something nice about Cabello, calling her "quirky" and "cute." 
Cabello's fans quickly turned on Normani, flooding her social media accounts with hateful messages that quickly turned racist. Normani's relationship with her bandmate never really recovered after this event, not just for what Camila Cabello said, but what she didn't say.
Camila Cabello 'devastated' Normani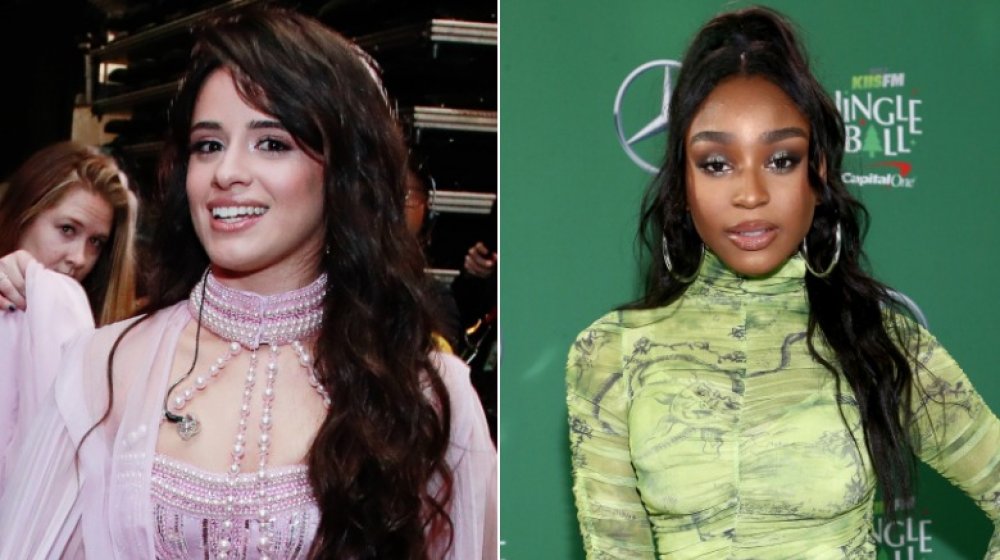 Rich Fury, Tommaso Boddi/Getty Images
After Normani's interview, the harassment snowballed over the course of a few days, forcing the singer off of social media. Normani shared a statement upon her exit, saying, "I've not just been cyberbullied, I've been racially cyberbullied with tweets and pictures so horrific and racially charged." Only after Normani announced her departure from social media did Cabello defend her, tweeting, "I won't tolerate on my timeline any kind of hate, racism, or discrimination towards ANYONE. period."
As this episode moved to the back burner, tensions in the group mounted until Cabello's departure in December 2016. While the group continued to shade each other back and forth, tensions between Cabello and Normani specifically seemed to subside until late 2019 when Cabello's racist Tumblr posts from years prior resurfaced. Cabello apologized on Instagram and Twitter, calling the posts "uneducated and ignorant," and saying, "I can't say enough how deeply sorry and ashamed I feel." However, fans online were quick to point out that Cabello had taken a long time to speak on behalf of Normani when she experienced racist vitriol online years before.
In February 2020, Normani finally spoke on the matter to Rolling Stone, saying, "It would be dishonest if I said that this particular scenario didn't hurt me." The artist said that she would have defended Cabello had the roles been reversed. "Whether or not it was her intention, this made me feel like I was second to the relationship that she had with her fans."