Kelly Ripa's Daughter Responds Perfectly To Her Mom's Warning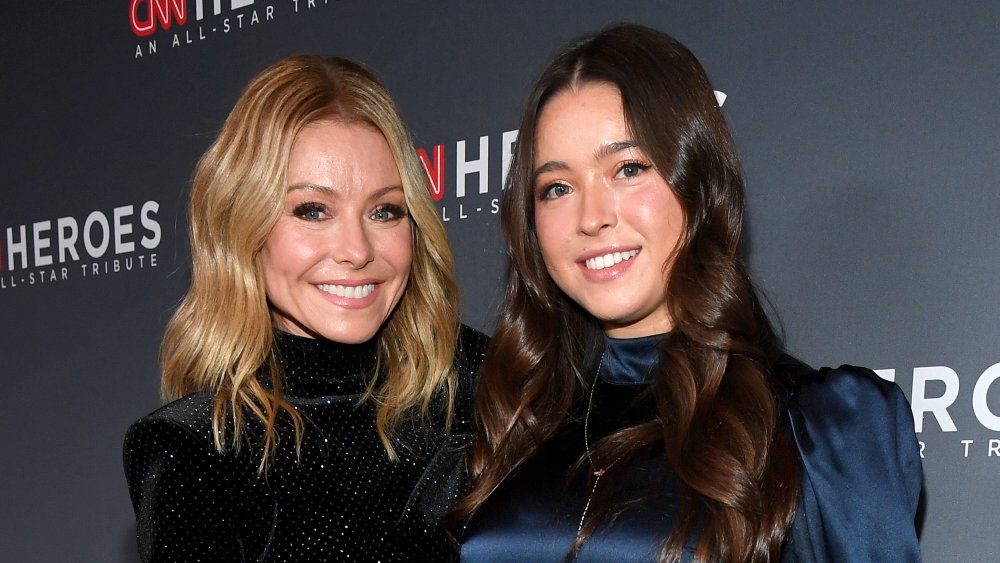 Kevin Mazur/Getty Images
It's arguably fair to say that many moms delight in embarrassing their children — and celebrity matriarchs are no exception to this sentiment. The perfect example? Gwyneth Paltrow's 48th "birthday suit" post, which left her teenage daughter, Apple Martin, deeply mortified. And now it looks like Kelly Ripa, who also takes great pleasure in her own hilariously public Instagram antics, may soon be following in the Goop founder's footsteps... much to the chagrin of daughter, Lola Consuelos.
But before we get into all of the drama, let's recap for a moment. When Paltrow celebrated her bday in late September 2020, she took to her Instagram account to mark the occasion by posing on a sunny lawn in the nude. Although stars from Reese Witherspoon to Paris Hilton admired her look, one Paltrow confidante wasn't too happy. That, of course, would be the Academy Award winner's daughter, who immediately shared her true feelings in the comments section of the post. "MOM," Martin wrote, in all caps, a sentiment many would probably find relatable.
This interaction seemed to spark an idea in Kelly Ripa's mind for her next birthday, and she shared her thoughts with her daughter via text — an exchange so humorous the talk show host couldn't resist posting to Instagram herself. Check out the hilarious convo after the jump.
Kelly Ripa's daughter had a hysterical comeback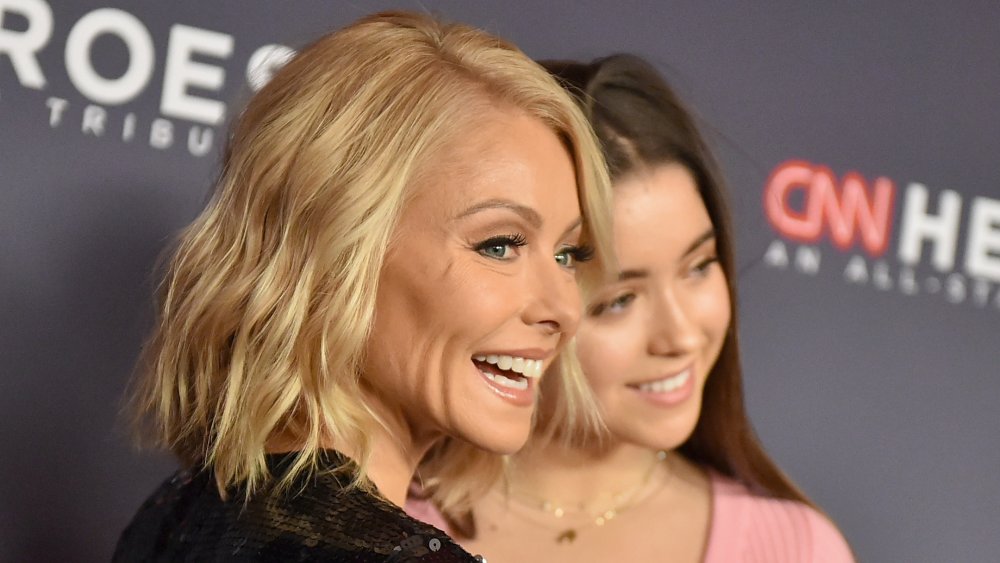 Mike Coppola/Getty Images
In a text convo with daughter Lola Consuelos that Kelly Ripa posted on her Instagram account, the six-time Emmy Award winner teased the teen with the idea of pulling the same "birthday suit" stunt that Gwyneth Paltrow did for her celebration. Ripa sent Lola an article about Apple Martin's response to Paltrow's celebratory nude, writing, "You've been warned."
"Oh lord. Honey. Do u what u want," she replied to her mom, before lowering the ultimate boom: "Just know. That I have a birthday also. And an Instagram." As for Mark Consuelos' reaction to the whole thing? He simply responded with, "Lord," in the comments. Sounds about right.
Of course, this isn't the first time that Ripa has playfully embarrassed her daughter on the app. In an August 2020 segment with People TV, Ripa reminded her daughter of the time that she shared multiple "thirst traps" of her dad, which Lola called "disgusting." "I had to block that out of my mind," she added.
But if Ripa does, in fact, decide to go through with the whole naked birthday post thing, well, then, Lola Consuelos has already hatched a revenge plan.