The Surprising Thing Christina Aguilera Has To Say About Her Diet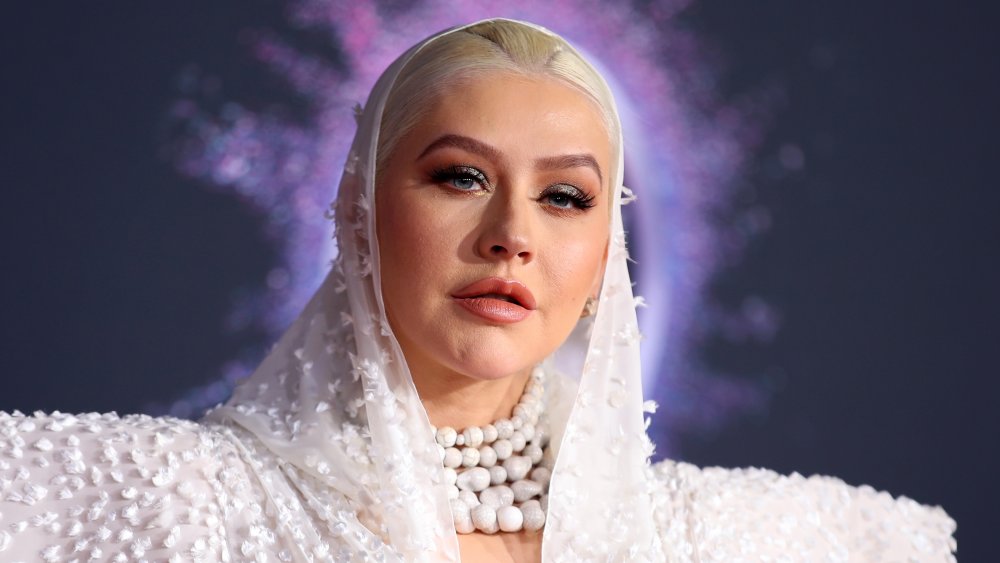 Rich Fury/Getty Images
Pop singer Christina Aguilera's sex appeal has long been a selling point for the artist's sometimes "Dirrty" (get it?!) songs. Yet, having "the look" came with a price for the powerhouse vocalist, whose body is often the topic of conversation and scrutiny. But in a September 2020 interview with L'Officiel Italia, Aguilera — who boasts millions in album sales — took back ownership of that conversation, revealing how she overcame anxieties and learned "true beauty."
"I have often clashed with my anxieties and with being hypercritical towards myself," said the "Genie in a Bottle" singer (via ET Canada). "But I have never stopped looking for new ways to push myself further, without neglecting to protect myself." The former Mickey Mouse Club alum continued, "You have to accept that beauty and to hell with everything else. True beauty for me is the ability to know you and project what you are in an unmistakable light. Not always pretty, far from perfect, but pure."
Over 20 years after the release of her self-titled debut album, Christina Aguilera, the former judge of The Voice, encouraged fans to "be kind" to themselves and revealed the surprising truth about how she now approaches dieting.
Christina Aguilera has a message for her critics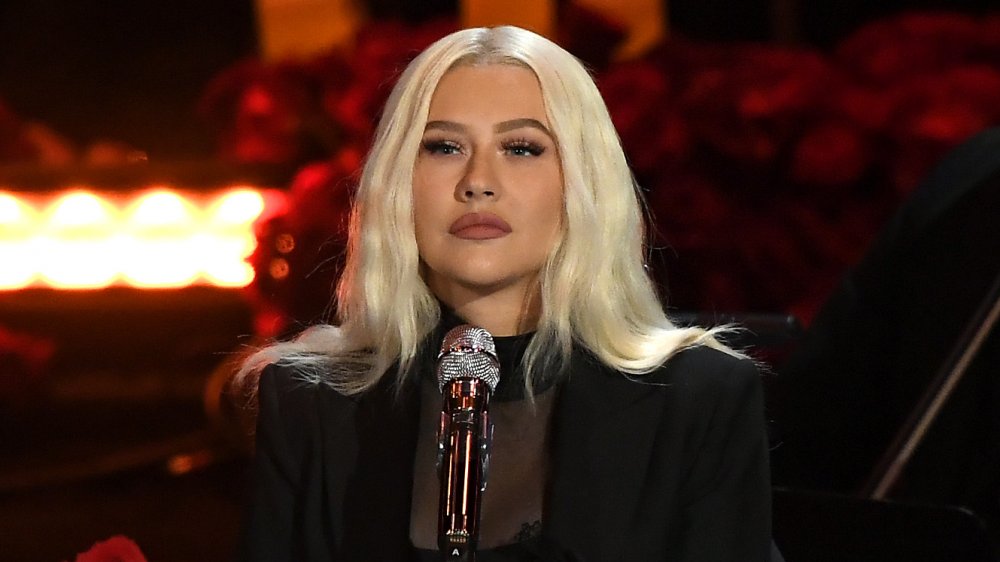 Kevork Djansezian/Getty Images
Christina Aguilera has reached a transformative place where it concerns dieting, telling L'Officiel Italia (via Hello! magazine) that she's "not going on a diet, get over it." Although this might surprise some fans as Aguilera has reportedly discussed dieting before, it's not so shocking when you consider her journey. It all started with criticisms of Christina Aguilera's weight, with the frequent ridicule prompting her to resist the status-quo and embrace her curves.
The Burlesque actor explained to Marie Claire in 2012, "I don't weigh myself — it's all about how I feel in my clothes. What looks good on one person might not look good on another body type. I happen to be very confident in my own skin. It takes time to get to that place, but it's all about embracing yourself and your body." You go, queen!
On top of finding a new sense of confidence, Aguilera is killing it in her personal life. In January 2020, the singer declared that she and her ex-husband, Jordan Bratman, who she shares a son with, are making "blended families work." She also has an adorable daughter, Summer, with her longtime partner, Matthew Rutler. Yep, Aguilera is doing just fine, diets or not.