The Rumor That Really Started Monique And Candiace's RHOP Feud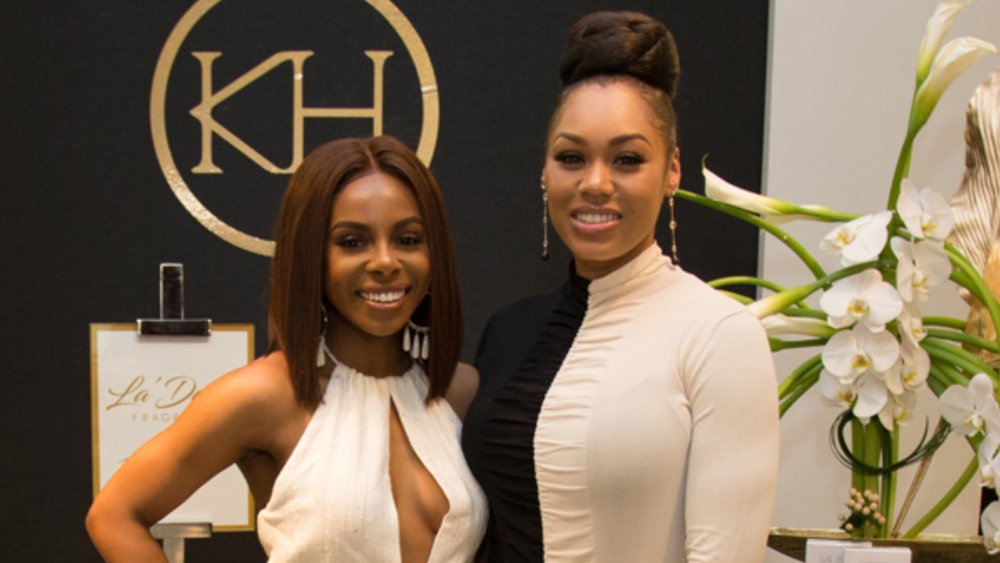 Brian Stukes/Getty Images
Real Housewives of Potomac fans were privy to a very disturbing physical altercation between castmates Monique Samuels and Candiace Dillard during episode nine of Season 5, aptly titled "The Tipping Point." While at a winery celebrating the success of Gizelle Bryant's new book My Word, Monique and Candiace engage in an argument that quickly escalates. After exchanging heated words with one another, Candiace finally asks Monique if she has plans to "drag her" (like she's threatened to do in the past), and in a fit of rage, Monique decides to do just that.
As reported by People, during the scuffle, Monique pulled Candiace's hair and also struck her on the head several times. It should also be noted that Candiace threw a glass at Monique's face. Once the dust (and wine) settled, the rest of the cast was left to question how things went so terribly wrong for the former friends.
More recently, however, Monique has come forward to explain the exact rumor that sparked the demise of the friendship. Keep reading after the jump to learn all about the rumor that's responsible for one of Bravo's most horrific moments caught on camera.
Monique Samuels claims that the fight stemmed from a rumor about her son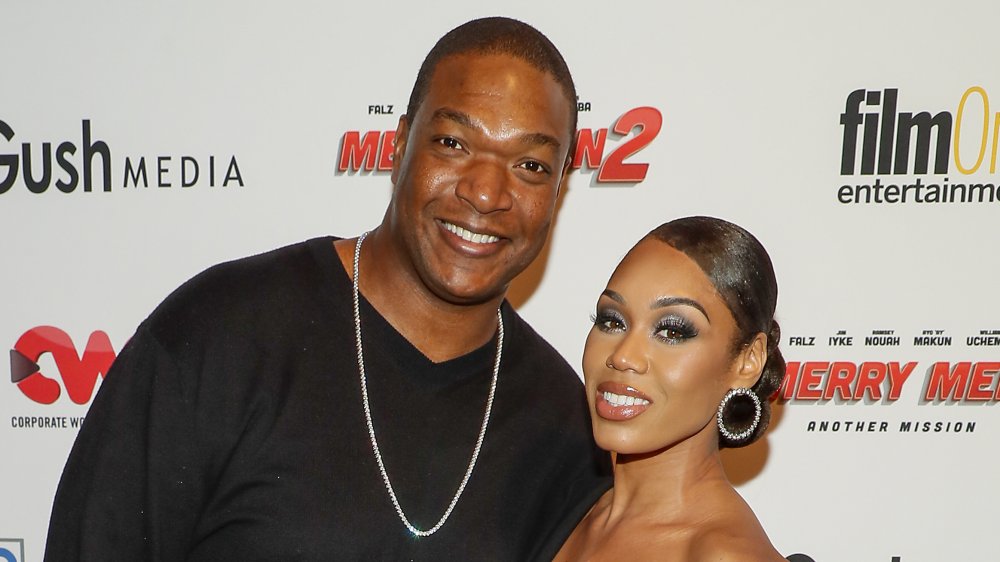 Paul Morigi/Getty Images
During an episode of Bravo's Daily Dish in September 2020, Monique Samuels disclosed that the catalyst to the on-camera physical fight between her and former friend, Candiace Dillard, all stemmed from a rumor that her youngest son, Chase, is not her husband Chris Samuels' child. Oof. Those are fighting words!
On the podcast, Monique claimed that former Housewife Charrisse Jackson-Jordan is to blame for initially starting the nasty rumor. According to Monique, things didn't get messy between her and Candiace until Candiace opted to invite Charrisse to an event on camera.
"Charrisse had been involved in helping facilitate some very nasty stuff about me... so when Candiace then brought her around on camera, that to me was signaling like 'Woah, you're being messy and you already know what she's capable of.' I was like, 'I thought we were supposed to be friends,'" Monique disclosed. "We had just had a conversation about all of this, so for her to act like she doesn't know why I'm upset with Charrisse, I was baffled."
It should be noted, however, that Candiace denies repeating any rumor of the sort. During an appearance on The Wendy Williams Show, Candiace had this to say: "I still don't know what exactly I did to this person." While we may never know exactly what caused the beef, it appears this reality television feud may be going on for a very long time.