Inside Addison Rae And Charli D'Amelio's Rocky Relationship
Michael Loccisano, Frazer Harrison/Getty Images
Charli D'Amelio and Addison Rae are probably the most powerful teens on the planet, all thanks to TikTok. Together, they boast nearly 150 million followers on the platform alone, to say nothing of Instagram or YouTube followers. Charli and Addison were members of the Hype House, a collective of popular creators on TikTok. The idea was that all the best creators would move in together and make viral TikToks, which would turn into sponsorships and endorsements worth thousands. Did we mention most TikTokers are teens? Because that's important. (Although it's probably also worth noting Addison turns 20 on Oct. 6, 2020.)
Now, where were we? Oh yeah, a bunch of teens moved into a mansion in Los Angeles, and chaos predictably reigned. We'll spare you the details, but things started going south, and Charli formally left Hype House in May 2020. Not long after her exit, rumors began to circulate that bad blood with Addison was a key factor in Charli's decision to leave. To add fuel to the fire, an anonymous user posted and quickly deleted a video that supposedly showed Charli engaging in a physical fight with a former classmate, insinuating that Charli was capable of excessive violence, per Distractify.
We've got all the dirt on what's really going on with Addison Rae and Charli D'Amelio. Read on to find out.
Addison Rae publicly disliked Charlie D'Amelio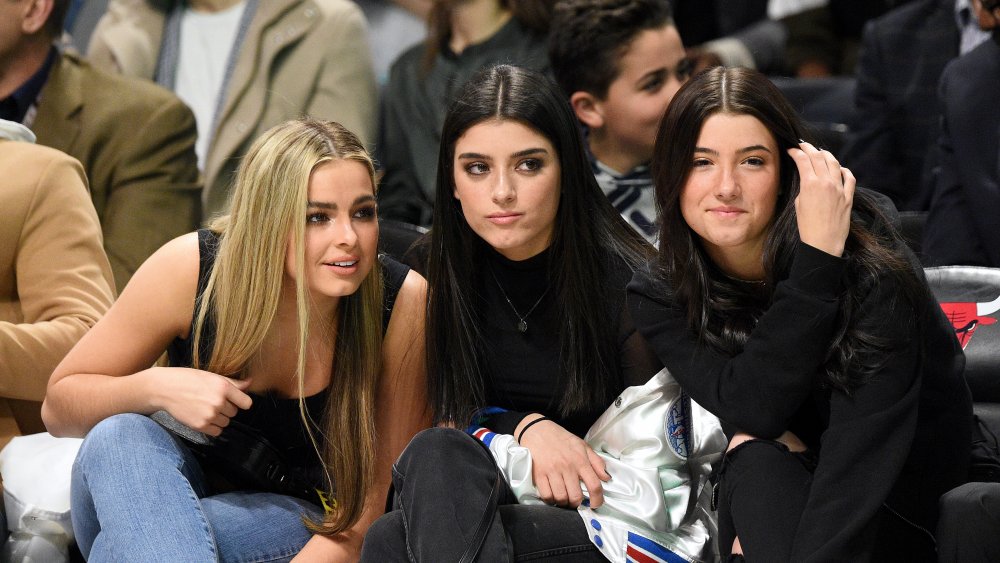 Kevin Mazur/Getty Images
The feud began like so many social media feuds do: in the comment section of TikTok. In June 2020, screenshots surfaced of disparaging comments about Charli D'Amelio that were liked by Addison Rae. "The prettiest girl on TikTok," one comment read, "no definitely not so who started the hype about her." Addison also liked a comment questioning why Charli deserved to be verified and she didn't, per Seventeen.
Charli's sister, Dixie D'Amelio, came to the teen's defense. Dixie (pictured above with Addison and Charli) blasted Addison in a series of tweets. "the jealousy OH MY GOD," she said in one. Then, "charli deserves better," and finally, "family first and that's that." For her part, Rae took responsibility for her hurtful actions, addressing the drama in a lengthy Instagram comment.
Addison admitted she'd like the comments, but it was well before she and Charli ever met. "I had just gotten out of an extremely toxic and mentally abusive relationship," she explained, adding that her delicate emotional state was no excuse for her actions. "I've loved and supported Charli since the day I met her," she said, "I think Charli deserves everything she's done."
According to Charli, it's all cool now. She and Addison still hang out and post TikToks together from time to time. TikTok Room, a gossip and fan account, asked Charli to expand on the situation. "Once you're friends, you just stay friends," she said simply. "No hard feelings from me, whatsoever."