The Unexpected Birthday Gift Meghan Markle Bought For Prince Harry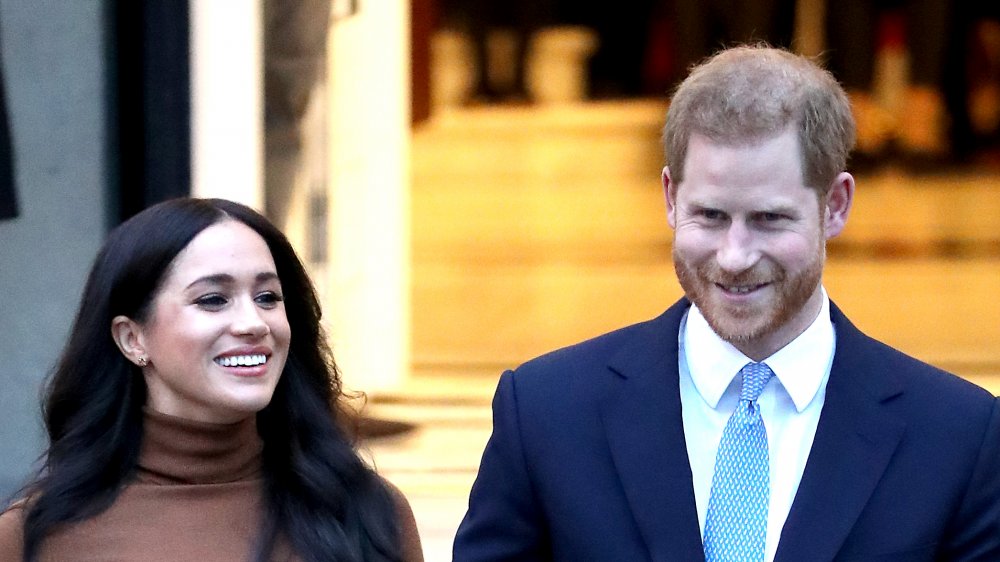 Chris Jackson/Getty Images
Meghan Markle and Prince Harry are officially Golden State Residents, having relocated from Los Angeles to Montecito, a ritzy area in Santa Barbara, in August 2020. The couple, who resigned as senior royals in March 2020, reportedly bought a $14.6 million home, and they have already begun adjusting to the SoCal lifestyle. "They feel like the future holds endless possibility," a source told People about the decision. "They can hope to give Archie as normal a life as possible there."
Following the move, the duo secured a massive Netflix deal in September 2020, as one does upon moving to Hollywood. "Our focus will be on creating content that informs but also gives hope," the couple said in a statement, per The New York Times. "As new parents, making inspirational family programming is also important to us."
Of course, it is probably safe to say that Markle, a Los Angeles native and a former actor on USA Network's drama Suits, is certainly right at home with the location and lifestyle. However, the same might not be accurate for Prince Harry, as this is his first time living outside of the United Kingdom. So, to ensure the royal feels right at home, Markle reportedly came up with the perfect gift to help him ring in his birthday on Sept. 15, 2020. 
It's surf's up for Prince Harry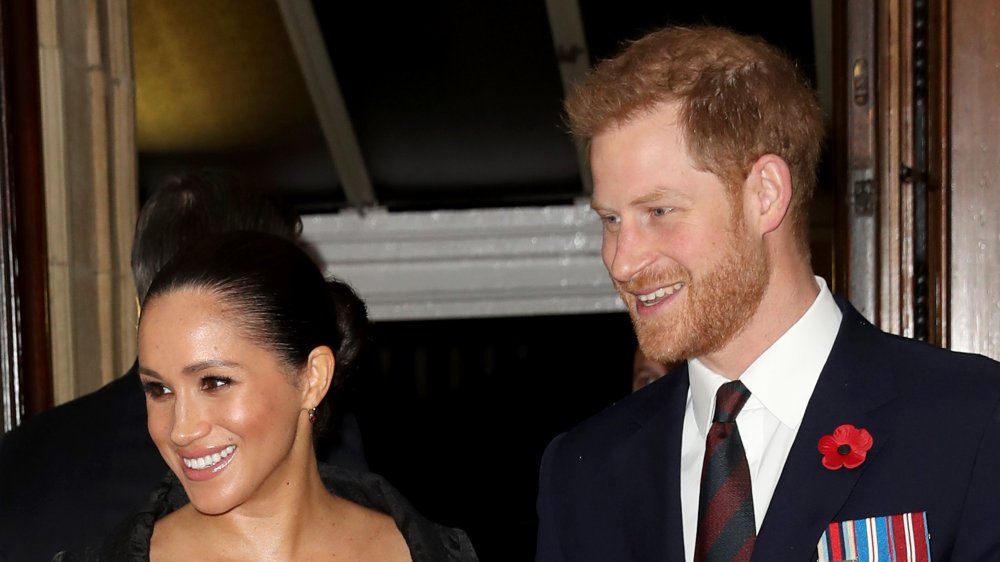 Chris Jackson/Getty Images
If you're at the beach in Southern California any time soon, don't be surprised if you see a familiar face riding waves. That's because, as Page Six reported, Meghan Markle gifted Prince Harry surfing lessons for his 36th birthday. A source claimed that the Prince is "loving it," "having the best time," and "loving Montecito" in general. And speaking on the area, the two chose Santa Barbara because "they can integrate into the community while having some distance and privacy that is hard to come by in the Los Angeles area," as a source told Vogue.
When they're not enjoying the surf, the couple seems just as happy hanging out on their compound. At home, they live with their son, Archie, and their beagle, Guy. The dog crashed an interview the two did from their California home in October 2020, and Markle gushed about Archie. "We are doing so well. [Archie] is so good," the proud mom told the Evening Standard. "He is just so busy, he is all over the place. He keeps us on our toes. We are just so lucky." 
Who knows, maybe if the Queen ever comes to visit, she'll join Prince Harry in the surf. Stranger things have happened!