How Old Is Dustin From Stranger Things And Who's He Dating In Real Life?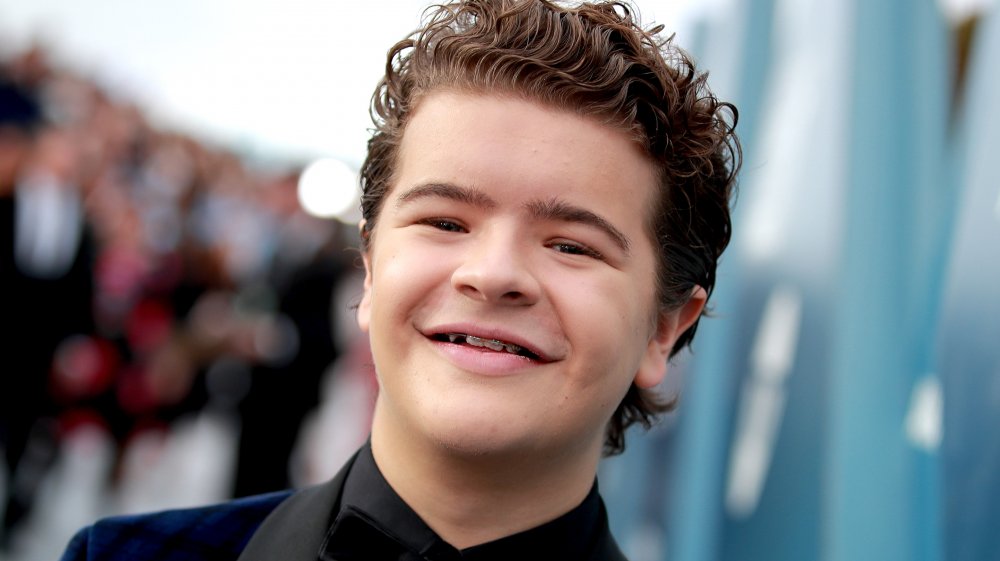 Rich Fury/Getty Images
It's easy to understand why Dustin from Stranger Things is beloved by all. He's cute, he's sweet, and he always has Eleven and his friends' backs. (Also, his adorable lisp and smile just melt your whole heart!) Gaten Matarazzo, the actor who plays the fan-favorite character, isn't any different. Since his rise to fame on the hit Netflix series, Matarazzo quickly won over many hearts. From his adorable friendships with his castmates to his precious tributes to girlfriend Lizzy Yu, the young star has proven that just because Dustin isn't popular with the ladies on the show, doesn't mean he isn't in real life.
Matarazzo turned 18 years old in September 2020 and is gearing up to film Season 4 of Stranger Things, which isn't expected to premiere any time soon if production isn't able to get back to work following delays due to the coronavirus pandemic. But as we wait for the new season to air, keep scrolling to find out details about the actor's dating life and what his Stranger Things co-stars really think of his longtime girlfriend.
He's been with his girlfriend for over two years
Gaten Matarazzo has been dating his girlfriend Lizzy Yu since March 2018. Though it's unclear how the pair met, the Stranger Things actor shared the sweetest love note via Instagram on March 4, 2020 to celebrate their anniversary. "Can't believe it's been two years with this nugget! Can't even remember what it feels like not to have you at my side and I don't want to. I love you so much Liz. Happy Anniversary!" he wrote alongside two photos of the couple.
In October 2019, Matarazzo also posted a birthday tribute to his lady love, writing, "Happy 17th to this love. The past year and a half with you has been the best year and a half of my life. You light up my day and every room you walk in. Happy Birthday bubba bear. Love you." A few months before that, the teen star shared a number of photos from his junior prom, some of which included snaps with Yu as his date.
It looks like the young couple have caught a serious love bug and show no signs of slowing down — and what's even more precious is that both his family and Stranger Things castmates totally approve of their adorable relationship.
His Stranger Things co-stars love her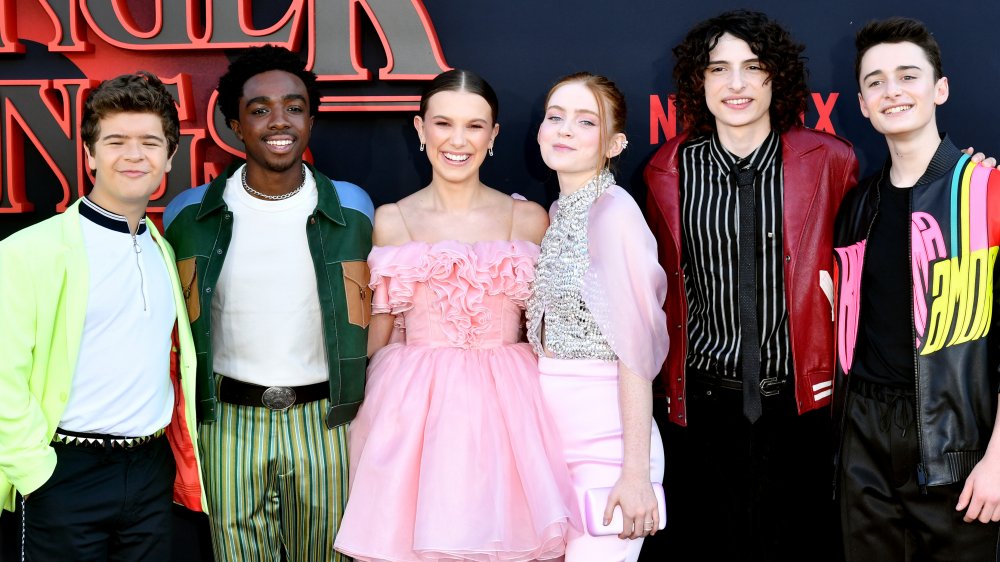 Amy Sussman/Getty Images
Gaten Matarazzo gushed about his girlfriend Lizzy Yu in 2018, telling Us Weekly how much of an impression she's made on his parents and siblings. "My family loves her, she's great," he told the outlet. "My brother and my sister get along with her great." 
As for his Stranger Things family, one castmate in particular loves them together. Millie Bobby Brown, who plays Eleven on the Netflix series, gave the relationship her stamp of approval by publicly welcoming Yu to the family on her Instagram Story in August 2018. "Welcome to the family," the actress said before excitedly yelling into the camera, which she captioned "I approve." In the video, Matarazzo and Yu can be seen laughing in the backseat of a car as Brown zooms in on their smiling faces.
It's safe to say the lovebirds are one of the most precious couples ever and everyone around them loves them.