The Real Reason Donald Trump Was Hospitalized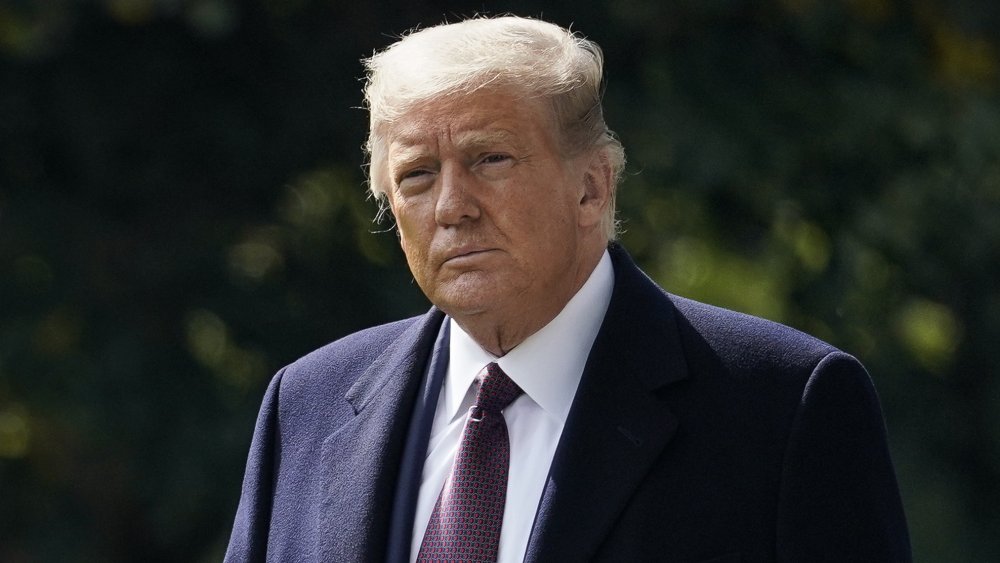 Drew Angerer/Getty Images
After President Donald Trump confirmed via Twitter that he and Melania Trump tested positive for coronavirus, there were many reports about the president's evolving health. The White House said in a statement on Oct. 2, 2020, that Trump had "mild symptoms," and Melania noted she is "feeling good." However, that same day, economic adviser Larry Kudlow called Trump's case "very moderate," per Deadline, and a source told CNN that he had developed a fever. 
White House physician Sean Conley also released an update, noting that Trump had received an experimental "antibody cocktail" produced by the drug company, Regeneron, according to the Associated Press. The New York native took the drug "without incident," and had been "taking zinc, vitamin D, famotidine, melatonin and a daily aspirin," Conley stated. In that same memo to the press, Conley said the president was "in good spirits." 
Although Trump seemed to be doing alright from Conley's update, concerns about his health reached a fever pitch when, on Friday evening, the White House confirmed plans to transport him to Walter Reed National Military Medical Center in Bethesda, Md. So what prompted the hospitalization? Here's everything we know about the development.
Donald Trump will be 'working' from Walter Reed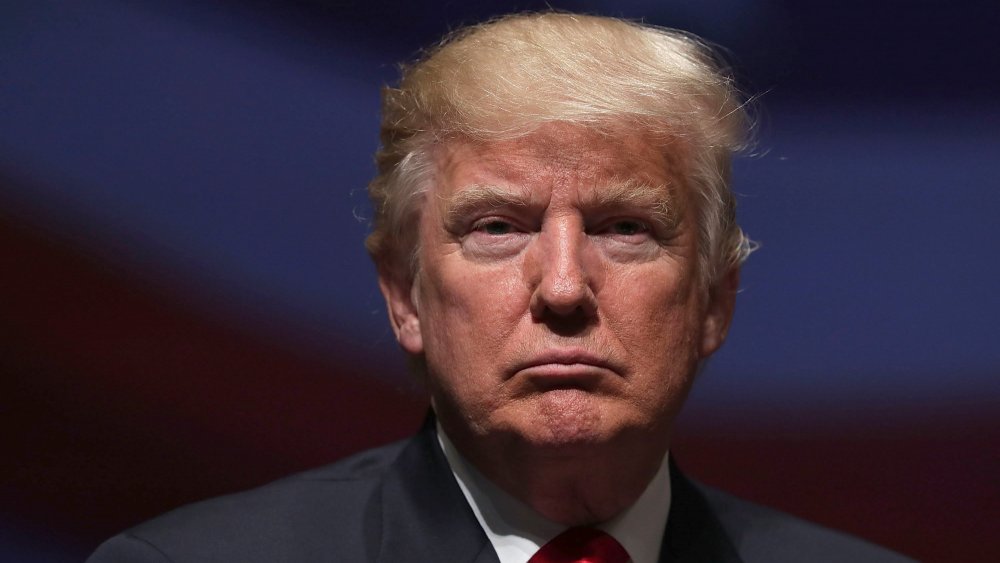 Alex Wong/Getty Images
Before President Donald Trump boarded Marine One, White House Press Secretary Kayleigh McEnany released a statement about the decision to hospitalize the president. "President Trump remains in good spirits, has mild symptoms, and has been working throughout the day. Out of an abundance of caution, and at the recommendation of his physician and medical experts, the President will be working from the presidential offices at Walter Reed for the next few days," McEnany said, according to CBS News. "President Trump appreciates the outpouring of support for both he and the First Lady."
Amid the news, former President Barack Obama and Michelle Obama sent their "best wishes" to Trump in his battle against COVID-19, CNN reported. Barack added, "It's important I think for all of us to remember that even when we're in the midst of big political battles with issues that have a lot at stake, that we're all Americans, and we're all human beings."
Trump's son, Eric Trump, also shared his candid thoughts. "@RealDonaldTrump is a true warrior," Eric tweeted. "He will fight through this with the same strength and conviction that he uses to fight for America each and every day. I ask you to join me in praying for his recovery. I have never been more proud of someone and what they have had to endure."