Stars Who Made Daring Moves For Happiness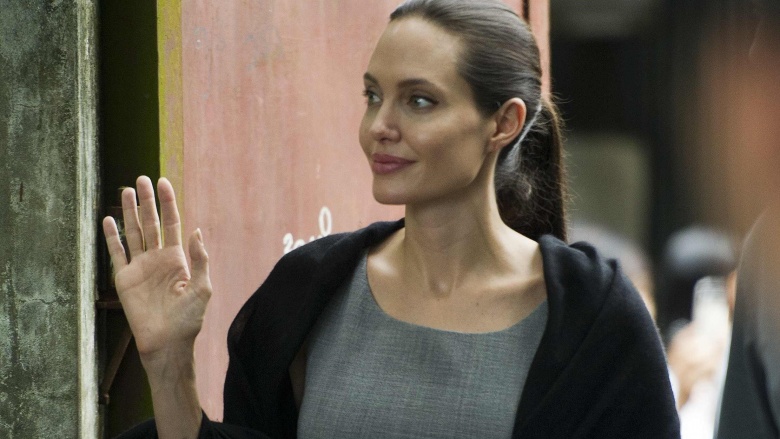 Getty Images
There comes a point in every celebrity's life when we, as in you and me, take over the script. From albums to movies, wardrobes to weddings, we make the rules because we know what's best for our favorite stars. So imagine our surprise when, every now and then, a celeb makes a daring dash for personal happiness without asking our permission. Gasp! Take a look at these epic examples.
Caitlyn Jenner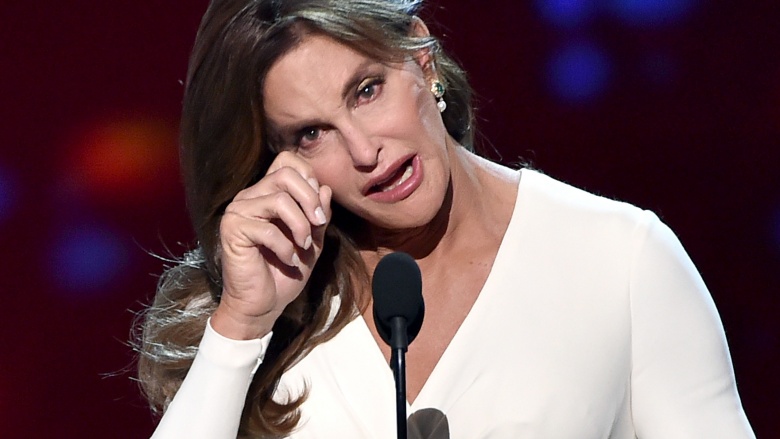 Getty Images
To understand the magnitude of Bruce Jenner becoming Caitlyn Jenner, let's rewind to the super-charged Summer Games of 1976. The United States was recovering from the Vietnam War and embroiled in the Cold War. Americans craved a hero and had tuned into their television sets by the millions to search for a savior at the Olympics in Montreal. Cue Bruce Jenner, a dashing decathlete who, at 26, shattered the world record to win a gold medal and the heart of a nation. Bruce became our Captain America, though perhaps he was better suited as Superman because, like the Man of Steel, the "World's Greatest Athlete" guarded his true identity for nearly four decades.
Fast forward to the spring of 2015. Millions watched again as Jenner sat down with journalist Diane Sawyer on 20/20. "I'm a woman," Jenner said. "That female side is part of me. That's who I am." At 65, Jenner stepped out as Caitlyn and became the world's most recognized transgender figure. The sports world quickly embraced her with the prestigious Arthur Ashe Courage Award at the ESPYS. When asked what inspired her daring decision, Jenner told Vanity Fair, "If I was lying on my deathbed and I had kept this secret and never did anything about it, I would be lying there saying, 'You just blew your entire life.'"
Muhammad Ali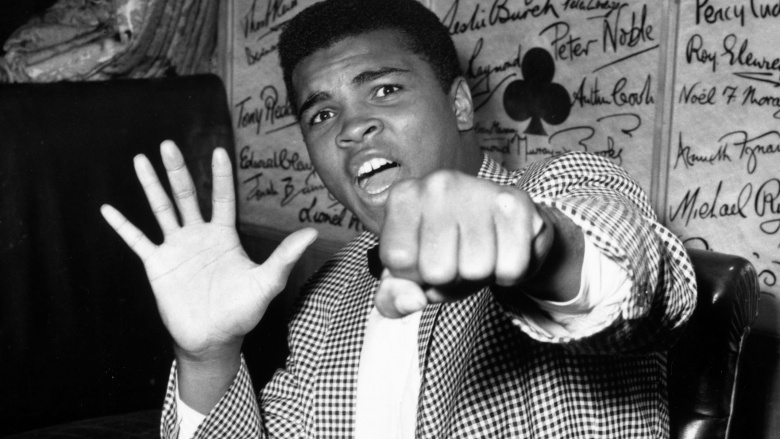 Getty Images
Caitlyn Jenner wasn't the first Olympic gold medalist to assume a new name for personal growth. When boxing great Cassius Clay, Jr. converted to Islam in 1964, he shed his self-proclaimed "slave name" for a new one, Muhammad Ali. The outspoken athlete became a counterculture icon, advocating for spiritual freedom, civil rights, and an end to the war in Vietnam. On religious grounds, he refused to conscript into the military. "I ain't got no quarrel with those Vietcong," he said. Ali was convicted of draft evasion in 1967 and stripped of his boxing titles. With his reputation in the crosshairs, the champ became a hero to some, punching bag to others. The U.S. Supreme Court overturned the charges in 1971, but Ali's bold stance cost him his boxing prime.
Beating the odds, Ali regained his heavyweight title fighting George Foreman at the momentous "Rumble in the Jungle" in 1974 and bested archrival Joe Frazier at "The Thrilla in Manila" the following year. Ali hung up his gloves in 1981, but his social work pulled no punches. In 1990, the "People's Champ" defied the U.S. government again by traveling to Iraq to meet with Saddam Hussein and advocate for the release of 15 U.S. hostages. His unsanctioned visit riled the White House, but Hussein peacefully handed over the Americans. Today, as an elderly Ali battles Parkinson's disease, he is widely accepted as a legendary force for good, affirming what he told his boxing opponents decades ago. "I must be the greatest."
Angelina Jolie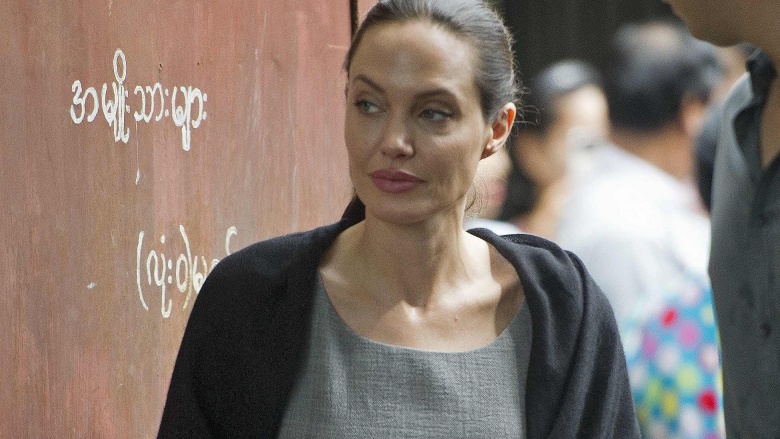 Getty Images
In an industry lined with sugar-sweet leading ladies, Angelina Jolie is fiercely independent. She became one of Hollywood's highest-paid actresses playing parts that are hard-charging, edgy, or evil. She travels to war zones as a special envoy for the United Nations High Commissioner for Refugees, investing millions to stop genocide, sexual violence and other mass atrocities. In short, she's a total badass.
Though the superstar has made daring decisions her modus operandi, when Jolie announced in 2013 that she was undergoing a series of dramatic operations in hopes of reducing her risk of cancer, the world witnessed a new kind of courage. Jolie endured a preventative double mastectomy and the removal of her ovaries and fallopian tubes. She publically detailed her experience in a manner that was personal, vulnerable, and raw. "I am now in menopause," the 39-year-old wrote in an editorial published in The New York Times in 2015. "I will not be able to have any more children, and I expect some physical changes. But I feel at ease with whatever will come, not because I am strong but because this is a part of life." Her piece attracted scrutiny from some medical experts, but she publicly defended her choices. "There is more than one way to deal with any health issue," she wrote. "The most important thing is to learn about the options and choose what is right for you personally...Knowledge is power."
Dave Chappelle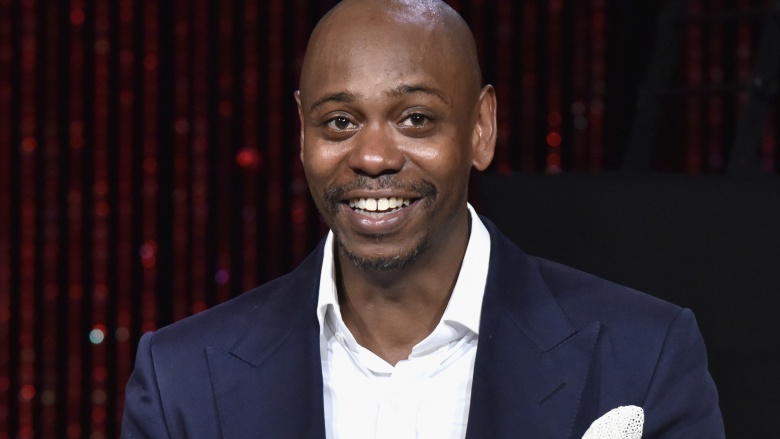 Getty Images
Comedian, actor, screenwriter, producer: Dave Chappelle was at the top of the entertainment industry when he sprinted away from it all in 2005. The third season of his wildly successful Chappelle's Show was about to debut on Comedy Central when the 31-year-old vanished into thin air. He blindsided network executives, fans, even his wife and kids. When Chappelle turned up in South Africa, rumors erupted: drugs, booze, religion, Rick James. Chappelle's silence fueled a publicity firestorm. He became the butt of the jokes. Ditching the network cost him a $50 million contract.
Chappelle now lives on a farm in Ohio with his family and has has shed some light on that shocking sabbatical. "Technically, I never quit," he told The Late Show with David Letterman in 2014. "I'm seven years late for work." In an interview with Oprah Winfrey, Chappelle described feeling disconnected from his sketch comedy and pressured to perform material that undermined his values. Africa, he said, offered a chance to be still and reevaluate his identity. Chappelle has since returned to stand-up comedy, albeit on a smaller, quieter scale. Is he happier now? "I'm a more mature version of happy," a 41-year-old Chappelle told The Washington Post in 2015. "I know myself and my preferences better than I did when I was a little younger."
Taylor Swift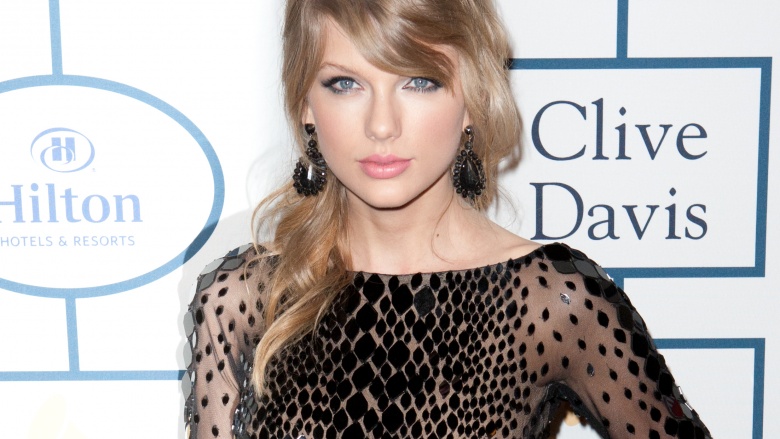 In 2012, Taylor Swift, the songstress whose love life seems to have a lot in common with a revolving door, bought a $4.8 million mansion in Hyannis Port, Mass. The parcel was a guitar pick's throw away from the residence of her brand new boyfriend, Conor Kennedy. Tabloids called her a stage five clinger. Swift called it love. After their breakup, just a few months after their hookup, she flipped the place for $5.7 million. The 25-year-old is now reportedly eyeing a 16th century castle in Scotland priced at about $7.2 million. This kingdom is conveniently positioned near the home of DJ Calvin Harris, who she's been dating since February. Is Swift a stalker with a really good realtor? We'll just call it "closing-in costs."