Whatever Happened To Aaron Carter?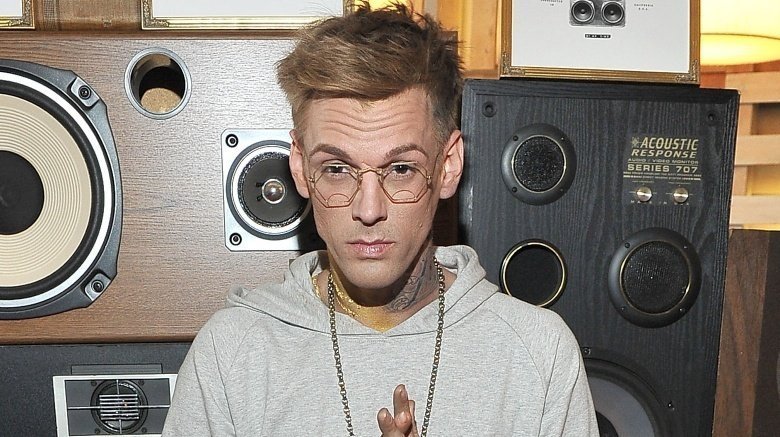 Getty Images
Aaron Carter isn't the household name he once once, but he has been bubbling up again on the pop culture scene. Whether this Florida native is getting booked on DUI charges or making surprising announcements about his sexuality, it seems like he's going to remain a fixture in the tabloids for quite some time. Here's what the "I'm All About You" crooner has been up to lately.
Haters say he's too thin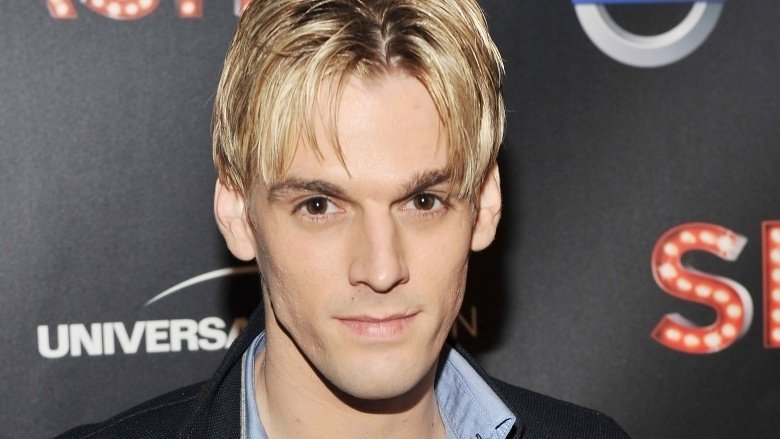 Getty Images
In November 2015, Carter posted a selfie that caused much commotion online. Critics slammed the star for looking too thin, and his frail appearance led many to wonder if something else was going on. According to Entertainment Tonight, Carter jumped on Twitter to rant about the seemingly incessant chatter about his weight: "'too skinny' is the story of my life," he said, adding that it's childish to discuss a person's body. "The way people talk about my weight is like high school times a million," he said. "Yes, I'm skinny right now. I've been very stressed and going through some sh*t and felt like I needed to explain myself 'cause so many people are asking me and talking about me being too f**king skinny." Carter noted that thin frames run in his family. "If you look at my parents, they have high cheekbones and [are] very skinny," he said. "I don't want to always feel like I have to prove myself, but people put me in these positions, and that's fine."
He battled rumors about his sobriety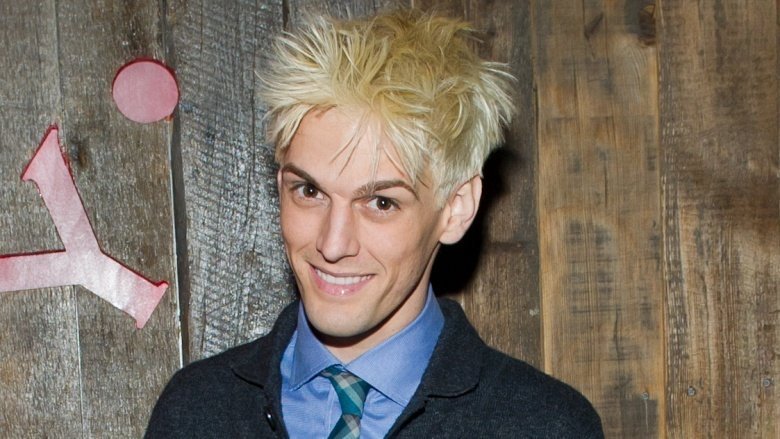 Getty Images
In the spring of 2016, rumors surfaced suggesting Carter was on drugs—particularly meth and crack, so Carter spoke with numerous media outlets to debunk those claims. "I drink wine. I smoke weed. I have anxiety problems. I take medication for anxiety. I mean, it's just what it is," he told Entertainment Tonight. "The misconceptions are that I'm a meth head, or I'm a crackhead, or a I'm a drug addict, or I'm this or that." In 2011, Carter famously spent 31 days in rehab for substance abuse issues, but never actually confirmed a problem.
He's contending with a medical condition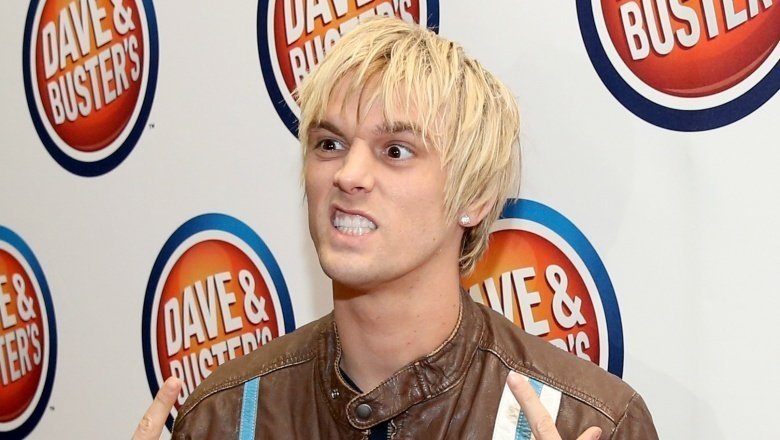 Getty Images
While anxiety seems to have a hold on Carter, he also revealed that he's suffering from a medical condition which causes a slight physical deformity. Tweeting the details, per Entertainment Tonight, Carter claimed he was diagnosed with "a stupid medical condition called a hiatal hernia. When I stress I have no f**king appetitive [sic] and I smoke too many f**king cigarettes and now I feel like I needed to explain myself." According to WebMD.com, a hiatal hernia is when the stomach bulges up into the chest through the hiatus.
He considers himself Michael Jackson's protégé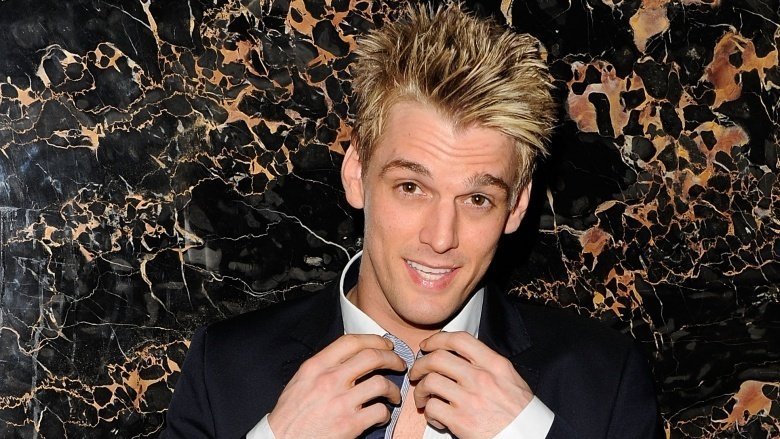 Getty Images
Carter has released four studio albums. Some were more successful than others, but nothing could hold a candle to Michael Jackson's catalog of hits. Despite the obvious talent gap, Carter likened himself to the King of Pop in a 2015 Twitter rant. "Remember one very important thing," he tweeted (via E! News). "Michael passed down the torch to me. I never had to ask for him to do that."
The internet immediately erupted in protest. Carter soon felt the need to defend himself saying, "No he compared himself to me. I knew Michael VERY well and spent lots of time with him. Just stop right there...And why can't I have idols and mentors Michael invited me personally to sing with him and Luther Vandross and Beyoncé like [shut the f**k up] people jeez."
Only time will tell if Carter can actually fulfill his so-called destiny.
Did he rip off his web designer?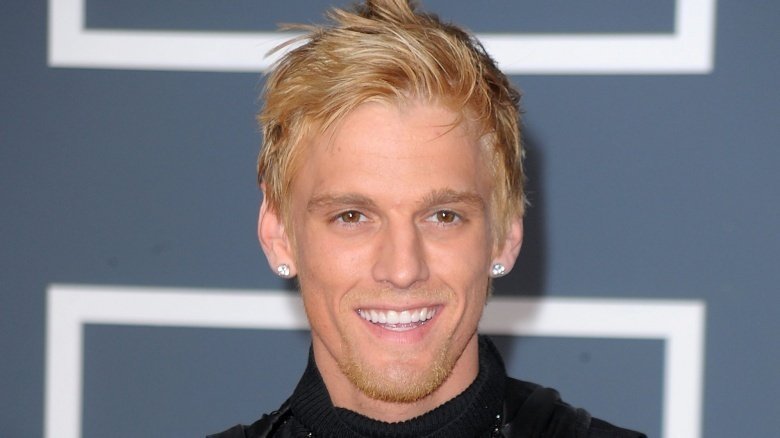 Getty Images
In July 2016, news broke that Carter may be a fishy businessman. According to TMZ, the pop crooner hired John Cantu, a self-proclaimed "genius," to build his personal website, but when it came time to pay for the work, Carter allegedly sang a different tune. He dubbed the tech master an intern, rendering the work free. Cantu fired off a letter demanding $50,000 for his efforts, claiming he spent months working on the project. Cantu also took things a step further and began holding Carter's website hostage. In response to the drama, Carter took to his favorite outlet, Twitter, to voice some sort of philosophical opinion: "There is a sufficiency in the world for man's need but not for man's greed," he said, quoting Mahatma Gandhi. "I rest my case."
He filed for bankruptcy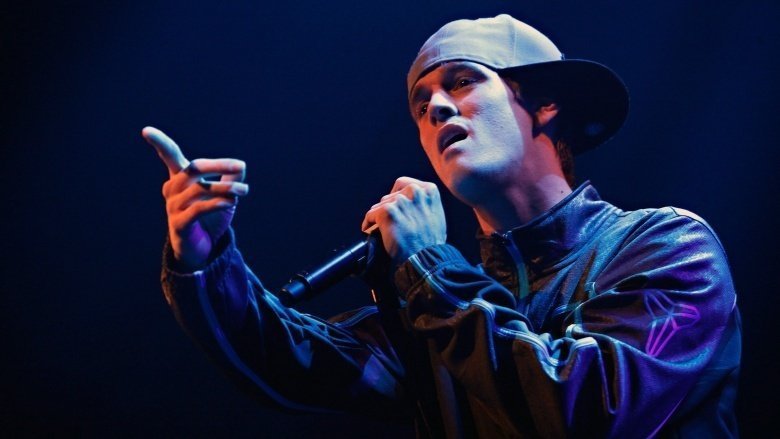 Getty Images
Facing an already tough financial situation, Carter was slapped with a massive $4 million tax lien after he turned 18. The trouble apparently stemmed from unpaid taxes on money Carter earned as a child. He also spent a large chunk of his reported $2 million trust fund in about 60 minutes. "When I turned 18 years old," he told Esquire, I went to Guitar Center and spent a million dollars in one hour."
To try to earn a living, Carter said he completed 500 shows of The Fantasticks, a small off-Broadway production, in 2010 and 2011, earning $90 a night and $654 in equity per week. Carter was then offered an opportunity to tour with the show, which reportedly lined his pockets nicely. "I went from making $30,000 one year to the next year grossing $1.5 million," he told Esquire. "I finally had the opportunity to make enough money that I had to file for bankruptcy. I didn't want to for so long, to endure the public humiliation of bankruptcy." In 2013, Carter filed for Chapter 7. "Pretty much the entirety of my adult life I've had this weighing me down," he said.
He released new music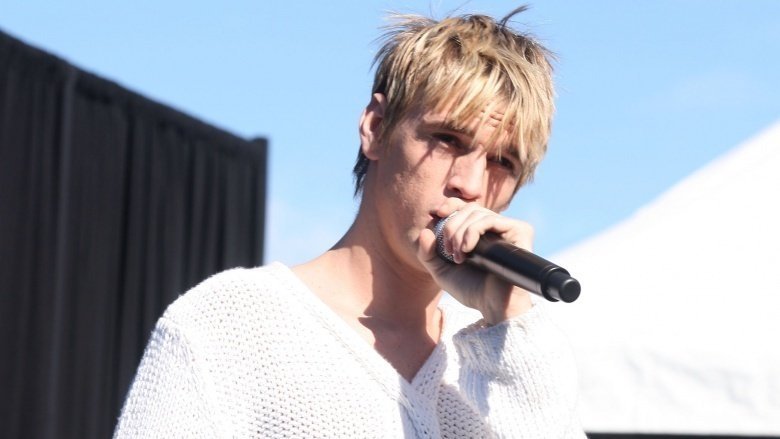 Getty Images
In 2017, after a years-long hiatus, Carter released the six-song EP LøVë.
"I didn't want to give up on music," he told Business Insider in 2016. "I had all these fans, and I wanted to prove myself—that I'm not just an entertainer, that I'm a musician, a composer, a conductor. I can orchestrate."
This time around, record sales and accolades don't matter to Carter. It's about the art. "I have something to prove," he said. "I was driving a 6.0 Lamborghini Diablo when I was 12 years old, we had 12 cars in our driveway, we had 12 houses, five dogs, two 70-foot yachts, 20 golf carts...This stuff didn't matter to me. Love matters to me."
He has battled family strife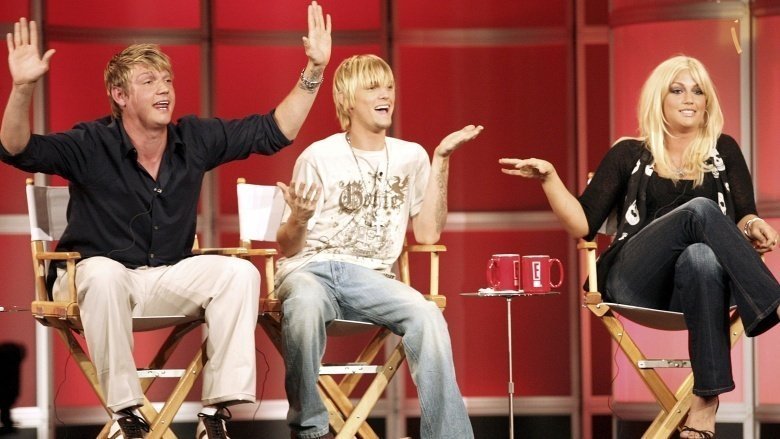 Getty Images
Anyone who ever watched House of Carters knows just how wild and crazy the Carter family can be. In a 2006 clip, Aaron and his older brother Nick Carter, formerly of the Backstreet Boys, went toe-to-toe exchanging blows and yelling at the top of their lungs. Nick even brought up his troubled relationship with his mother, calling her "that woman." Aaron has also blamed his parents for mismanaging the money he earned as a child and contributing to the financial woes he faced as an adult.
With time, the Carter family dynamic seems to have worsened. In 2012, Aaron and Nick's sister, Leslie Carter, died at age 25 from a reported drug overdose. Nick skipped Leslie's funeral due to family strive. "I started to get blamed by the rest of the family. They were blaming me for her death," he told Dr. Phil, (via People magazine). "I felt it was unfair, especially with all the things I have done and continue to do for them."
When Nick got engaged in 2013, it appeared that at least he and Aaron were on a positive path. However, Aaron missed the spring 2014 wedding due to work obligations, reported People. A rep for the singer said Aaron tried to make it to California after performing in Washington, D.C,. but his plane was grounded for mechanical issues. In 2016, Nick told Hollywood Life that relations with Aaron were on the up and up, saying, "I am talking about working on an album with him."
He got arrested for DUI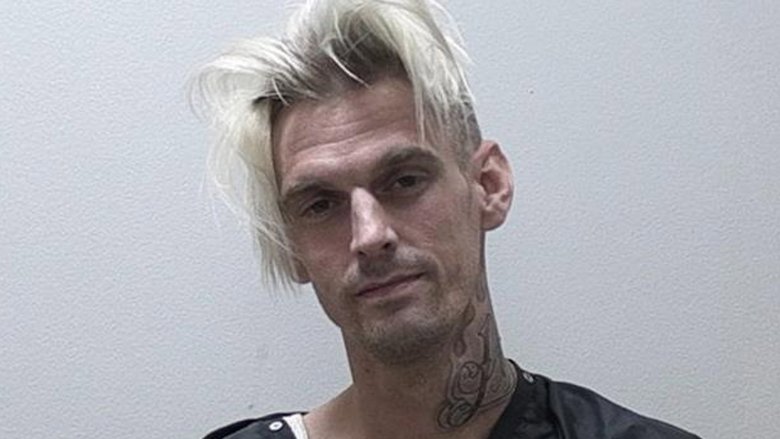 Getty Images
In July 2017, Carter was arrested in Georgia on charges of driving under the influence, possession of less than an ounce of marijuana, and possession of drug-related objects. His girlfriend, Madison Parker, also got booked on possession of less than one ounce of marijuana, possession of drug-related objects, and obstruction.
According to TMZ, Carter made things worse for himself when he allegedly refused a breathalyzer and would not consent to the authorities testing his blood and urine to determine if he was under the influence. He and Parker were subsequently thrown behind bars before being released on bail.
Carter later released a statement denying reports about his arrest, claiming instead that, among other things, he felt that his "celebrity" had been targeted by police.
Carter was previously arrested in 2008 for possession of at least two ounces of marijuana, just a few years before he went to rehab for substance abuse.
Which re-ignited his family feud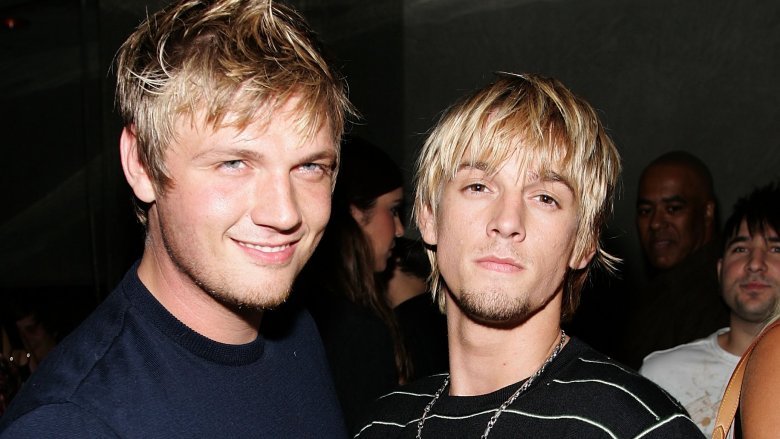 Getty Images
In the wake of Carter's DUI arrest, his brother Nick posted words of encouragement on Twitter, writing, "To my brother, I love u no matter what & if u feel the need to reach for help, I am here and willing to help you get better ... Family isn't always easy, be we're all here for you."
Nick's message apparently didn't sit well with his younger brother, who made a point to throw shade at him in his public statement about his DUI arrest. "If my own blood truly cared about my well-being, why wouldn't he call me directly and have a conversation instead of making this about him through a very public forum?" Carter wrote. "That's not cool at all to use me for his PR and kick me while I am down. I love my family despite it through thick and thin."
Nick and his sister, Lauren, responded on Twitter by claiming that Carter had changed his number again and thus they no longer had it.
Ah, family!
He came out as bisexual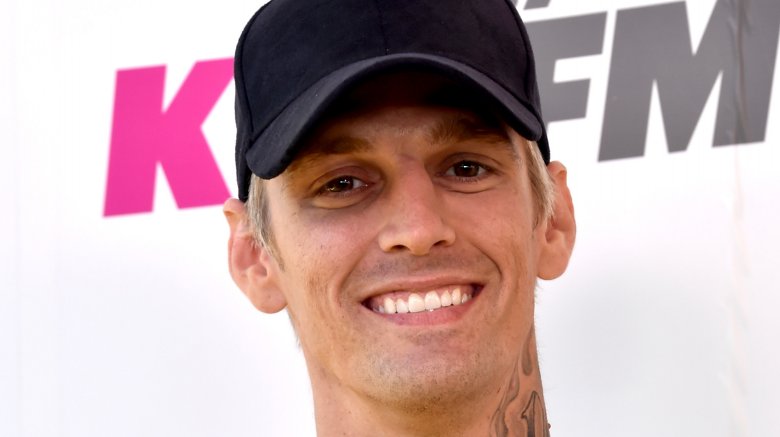 Getty Images
Adding to an already dramatic summer, Carter on August 6, 2017 came out as bisexual in a lengthy message posted to Twitter.
"I grew up in this entertainment industry at a very young age and when I was around 13-years-old I started to find boys and girls attractive," he wrote. "There were years that went by that I thought about, but it wasn't until I was 17-years-old, after a few relationships with girls, I had an experience with a male that I had an attraction to who I also worked with and grew up with."
The same day his tweet was posted, Entertainment Tonight revealed that he and his girlfriend, Madison Parker, had split the week prior.
Despite his bumpy relationship drama, Carter later revealed in a radio interview (via People) that he was "really looking forward to the future"whether it "be with a man or a woman."
Will he succeed?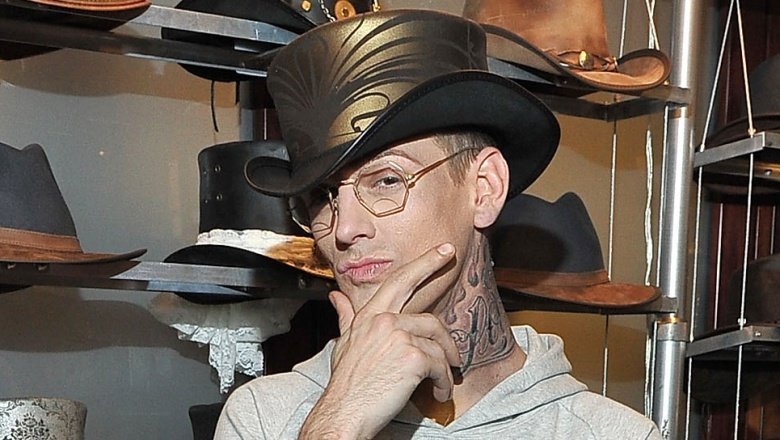 Getty Images
As is the case with many child stars, Aaron's transition into adulthood was rife with personal and professional setbacks: financial issues, family drama, rehab, and social media drama, yet he's still pursuing the spotlight and striving for success on his own terms. It will be exciting, and nerve-wracking, to watch Aaron stage his comeback. Only time will tell if he can regain or surpass his glory days atop the pop charts.