The Truth About Drake And SZA's Relationship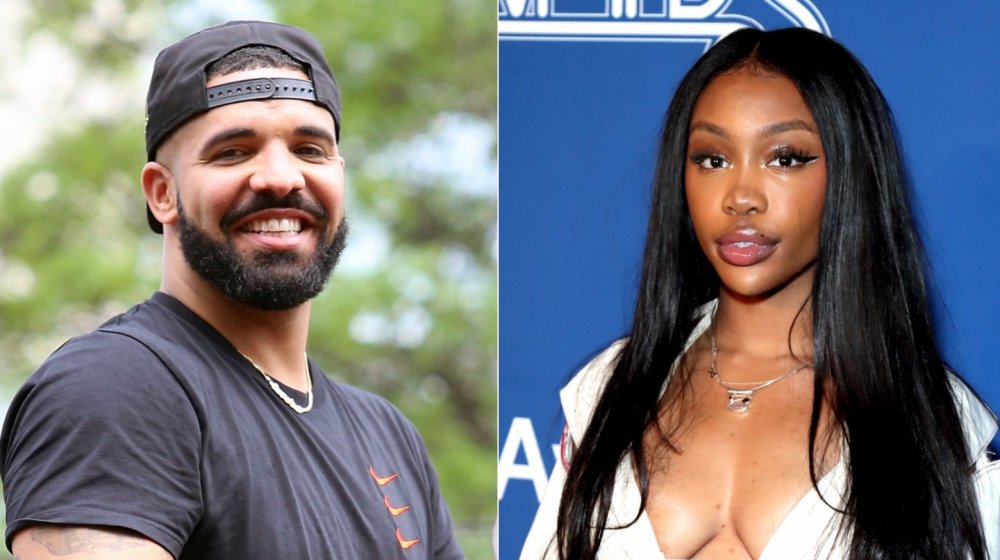 Isaiah Trickey, Leon Bennett/Getty Images
When it comes to Drake's love life, the first name that pops into most people's minds would have to be Rihanna. (Unless, of course, you've known Mr. Aubrey "Drake" Graham since his Degrassi days and you're forever rooting for Jimmy Brooks and Ashley Kerwin. Ah, the nostalgia!) The rapper's on-again, off-again, maybe-even-one-sided relationship with Rihanna has made countless headlines over the years. But in October 2020, Drake's name became linked to a different musical artist.
That's because Drake dropped a new track called "Mr. Right Now" with 21 Savage and Metro Boomin. In the song, the Canadian casually mentions dating multi-Grammy nominee, SZA, once upon a time. According to Genius, Drake's verse goes, "Yeah, said she wanna f**k to some SZA, wait / 'Cause I used to date SZA back in '08." But before you start worrying that Drake was pursuing SZA (who turns 30 in November 2020) when she was still underage, she took to social media to clear the air about her ex, who's four years older than her.

Let's take a closer look at what really happened between Drake and SZA.
SZA claims that Drake mixed up their dating timeline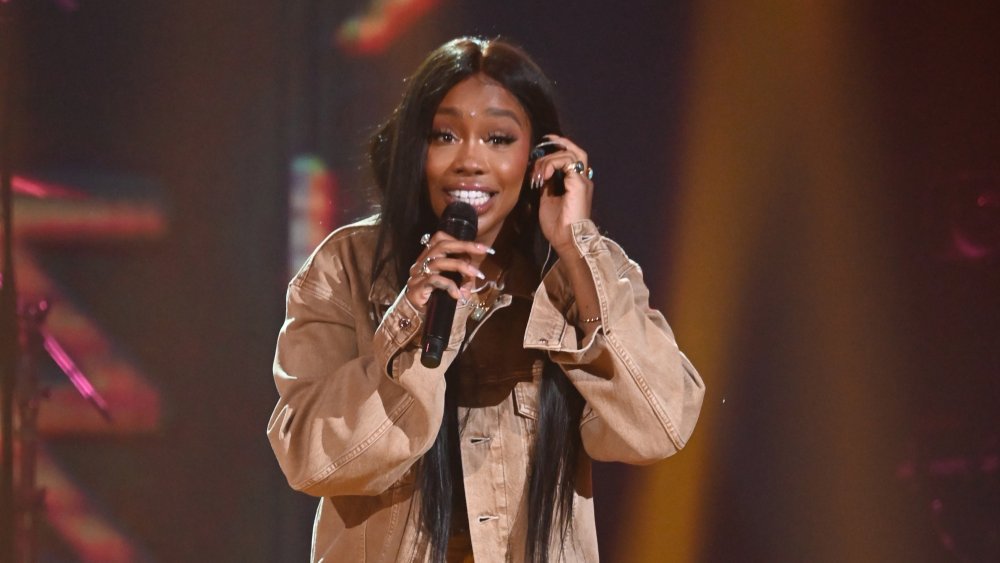 Kevin Mazur/Getty Images
Before anyone gets up in arms about Drake and SZA dating before she turned 18, let's let the singer speak for herself. On Oct. 4, SZA took to Twitter to stop any potential confusion. She wrote, "So It was actually 2009 lol.. in this case a year of poetic rap license mattered lol I think he jus innocently rhymed 08 w wait . Anybody who really knows me and was around during this time can confirm.. it's all love all peace." And in case there was any lingering doubt, she followed that up with a second tweet: "I just didn't want anybody thinking anything underage or creepy was happening . Completely innocent . Lifetimes ago."
It would make sense that in order to rhyme "wait," Drake made the lyric "'08." If he had rapped "'09," he'd have to throw in a whole different word in there. Perhaps the word "line"? "Fine"? "Sign"? Anyway, because the relationship took place more than 10 years ago, it's understandable that the rapper's memory may have grown a little foggy. Mistakes happen! Or maybe, as SZA suggested, it was simply creative license for the sake of rhyming.
Either way, at least neither of these exes appears to have any bad blood. As SZA emphasized in her tweets, it's "all love" between them.