Chadwick Boseman's Brother Reveals The Last Words He Said To Him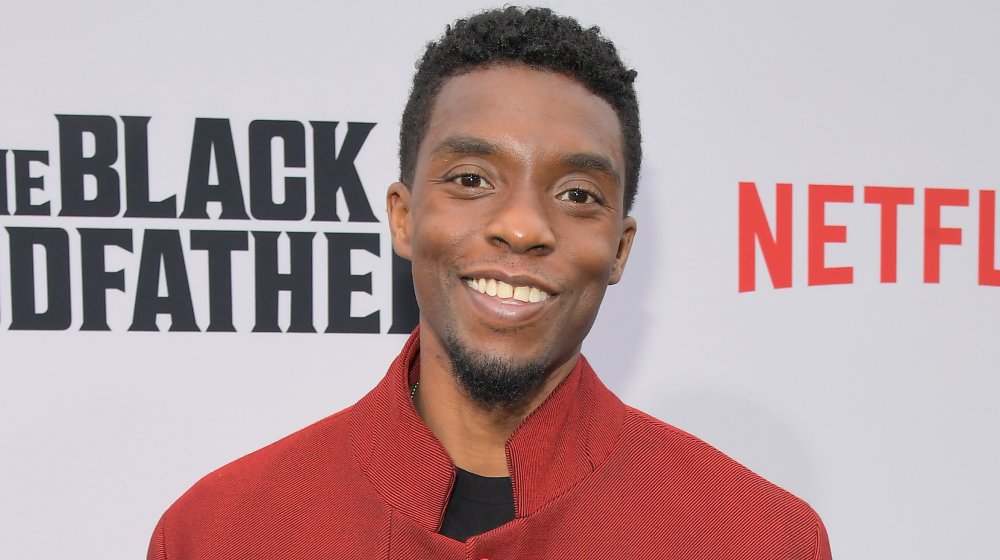 Charley Gallay/Getty Images
When Black Panther actor Chadwick Boseman passed away on Aug. 28, 2020, after his four-year battle with colon cancer, fans were shocked and saddened to learn that the Marvel star had lost his secret fight against the disease. "It is with immeasurable grief that we confirm the passing of Chadwick Boseman ... It was the honor of his career to bring King T'Challa to life in Black Panther," his family's official statement read. "He died in his home, with his wife and family by his side," they added. "The family thanks you for your love and prayers, and asks that you continue to respect their privacy during this difficult time."
Yet, while countless celebrities took to social media to share their memories and condolences, fans heard little from Boseman's family — until now. In an Oct. 2, 2020 article published by the New York Times, the Marshall actor's family broke their silence as they spoke to journalist Christina Morales about "Chad, not Chadwick." Chadwick's older brothers, Kevin and Derrick, remembered "the most gifted person" as one who was not only silent in his struggles, but also his successes, recalling how Chadwick used his money to buy hundreds of movie tickets for underprivileged children in his hometown of Anderson, S.C., so they could see Black Panther.
"That's the way we were raised," his brother Derrick, a pastor, said, "that when you can help, you should help, and you don't broadcast it." Pastor Boseman also shared Chadwick's last words before he passed away.
Chadwick Boseman's brother shared the Marvel star's final football metaphor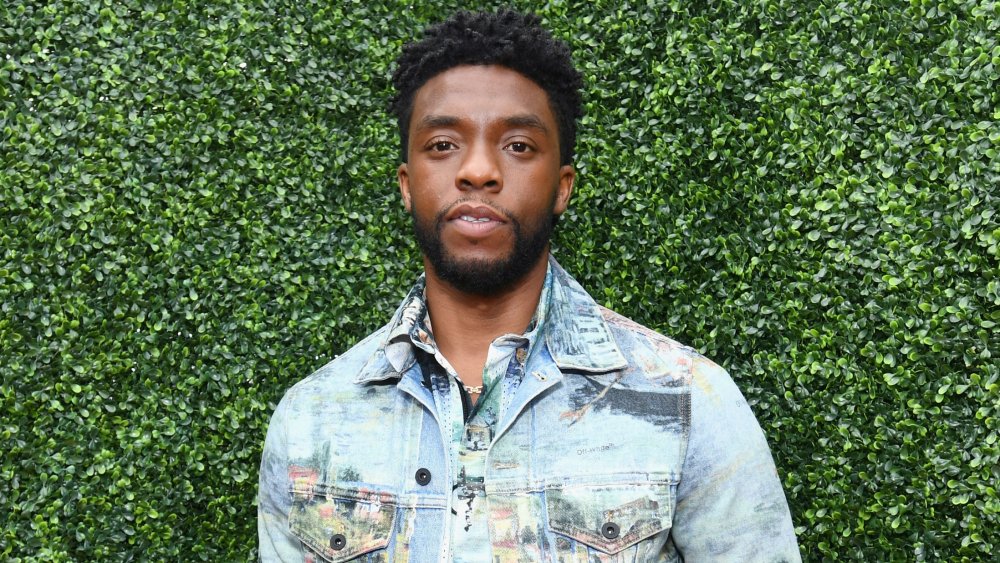 Emma Mcintyre/Getty Images
During his conversation with the New York Times, Pastor Derrick Boseman, brother of Chadwick Boseman, detailed how his youngest sibling continued to live according to his faith until the very end. As Pastor Boseman noted, faith served as an anchor for him and brothers Kevin and Chadwick throughout their childhood. From Bible study to Sunday school, their former pastor, Reverend Neely, told the Times that the boys' parents were dedicated to their faith. "And that same faith was passed on to those boys," he said. "I can hear it; I can almost see it."
Thus, it's no surprise that, as Chadwick entered the last days of his all-too-brief life, the Boseman family held prayer calls with the actor. And, as Pastor Boseman said, no matter how Chadwick struggled, the star "never stopped" saying "hallelujah." But, the day before he died, Chadwick turned to football to convey one last message to his brother. "Man, I'm in the fourth quarter," Chadwick said, "and I need you to get me out of the game." Pastor Boseman knew his brother was ready to let go.
"When he told me that, I changed my prayer from, 'God heal him, God save him,' to 'God, let your will be done,'" Pastor Boseman said. "And the next day he passed away." While fans will surely agree that this talented young man left our world too soon, we're grateful that he was surrounded by so much love during his final days.