Why Teresa Giudice Is Getting Slammed Over Her Daughter's 16th Birthday Party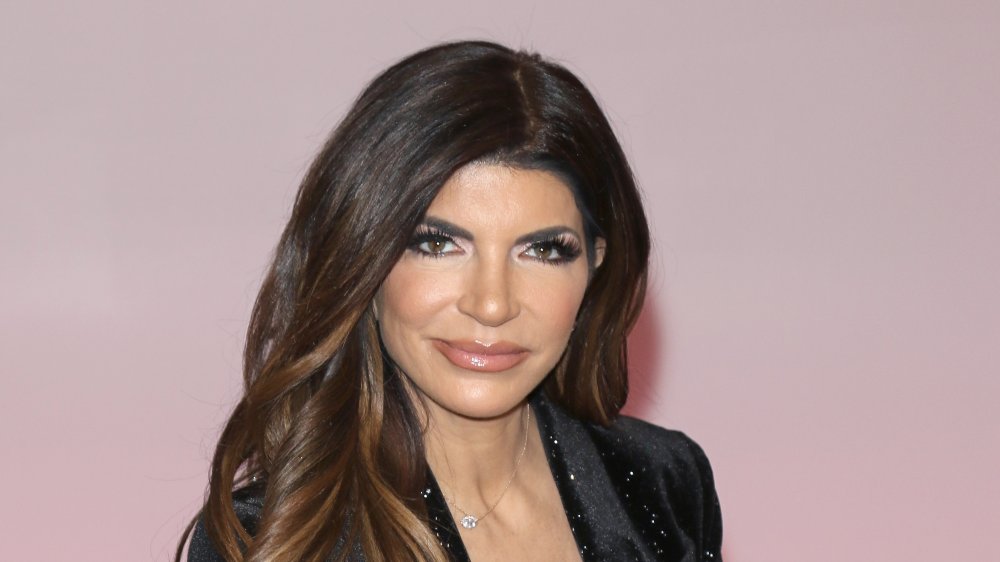 Jim Spellman/Getty Images
Real Housewives of New Jersey star Teresa Giudice is no stranger to controversy. Throughout the years, she faced her fair share of Real Housewives feuds, relationship problems, and even legal trouble. Her biggest public image crisis to date is undoubtedly her rocky and complicated relationship with her ex-husband, Joe Giudice.
Lets back up, shall we? In 2015 Teresa spent nearly a year in federal prison after pleading guilty to fraud. As soon a she got out, Joe served a 41-month sentence before being deported to his native Italy, according to E! News. When it became clear that Joe would not return to the United States, and after several years living apart, Teresa and Joe officially divorced in September 2020.
With all the ups and downs in her family, Teresa has tried to create a stable home life for her four daughters, Gia, Gabriella, Milania, and Audriana. Despite growing up with their parents in and out of jail and being followed around by reality TV camera crew, Teresa wants them to have a so-called typical life. She balances out those abnormalities by celebrating traditional childhood milestones. And what could be more special than a sweet sixteen? In October 2020, Teresa threw Gabriella a 16th birthday party in New York City, but likely to the mom's frustration, like a reality TV camera crew, the controversy was not far behind. Read on to find out why people are so mad about Gabriella's birthday bash.
Teresa Giudice reportedly ignored safety guidelines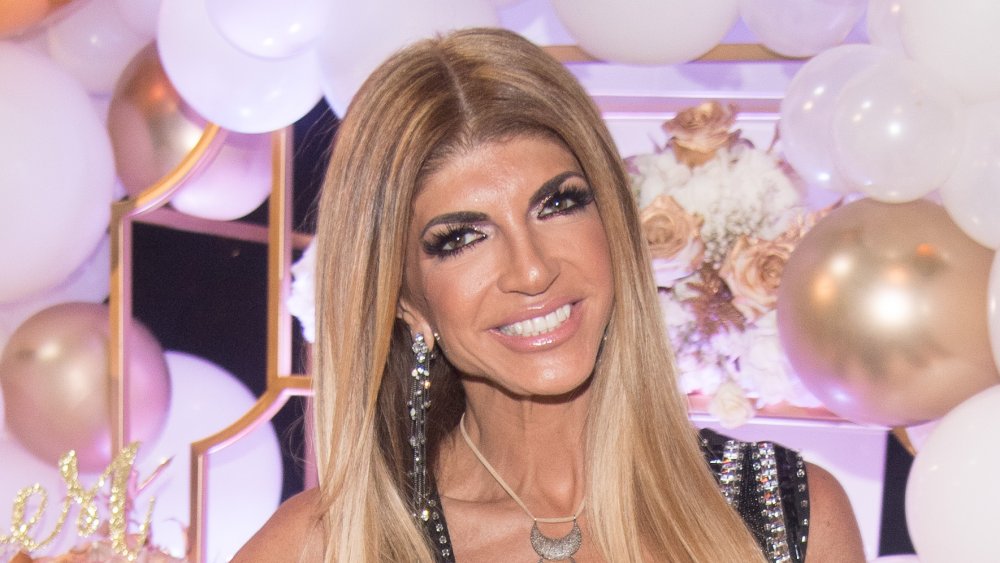 Dave Kotinsky/Getty Images
Teresa Giudice faced significant social media backlash when photos emerged of her daughter Gabriella's 16th birthday party. Teresa shared since-deleted pictures of the extravagant party held at Dream Downtown in the Meatpacking District of New York City, per Us Weekly. The party had everything, balloons, flowers, a cake, a beaming birthday girl, and tons of friends and family. The only thing apparently missing? Masks.
According to the original photos shared by Teresa and guests, seemingly no one in attendance took the dangers of the ongoing COVID-19 pandemic seriously. There was not a mask in sight (minus one worn by a server), nor did anyone seem to adhere to CDC social distancing guidelines or New York State Law, which requires anyone over the age of 2 to wear a mask when in a public place. "You'd think someone who knows the pain of being separated from parents and losing precious time with them would empathize with millions of families impacted by the pandemic and be more responsible and less selfish," said one aggravated fan via Twitter. Another person said, "She would." 
With New York City COVID cases on the rise in fall 2020, many found the party selfish at best and downright dangerous at worst. As of this writing, Teresa had yet to respond to any of the criticism.