Iron Chef Cat Cora Has A Troubled Relationship With Her Ex-Wife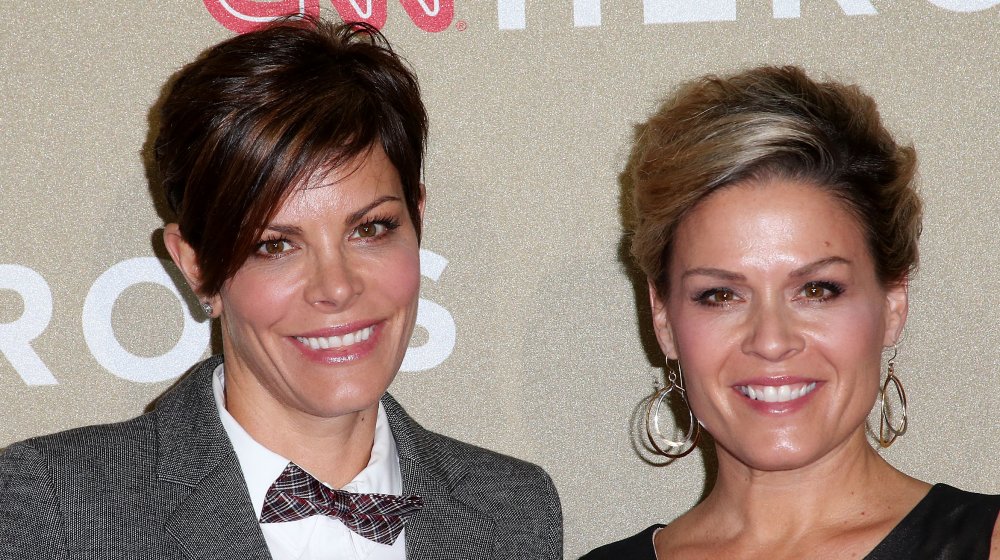 Frederick M. Brown/Getty Images
These days Iron Chef's Cat Cora is happily married to producer and director, Nicole Ehrlich, but Cat's love life hasn't always been a fairytale. In an interview with Page Six in September 2020, the celebrity chef spoke candidly about her previous two-year-long marriage to Jennifer Cora.
While the marriage was short, the relationship spanned a total of 17 years and the two women also shared four children together: Zoran, Caje, Thatcher, and Nash. The couple officially divorced in 2016, but according to Cat, the split was anything but amicable, and supposedly Jennifer was determined to do anything in her power to make the divorce difficult.
"It's cyber-stalking, mental and emotional distress and abuse," Cat alleged to Page Six about her ex-wife's behavior. She also claimed that Jennifer wanted to destroy her life "at any cost." Per the outlet, Jennifer's lawyer declined to comment.
But just how tumultuous and rocky was the relationship? Keep reading after the jump to find out!
Cat Cora filed a restraining order against her ex-wife Jennifer Cora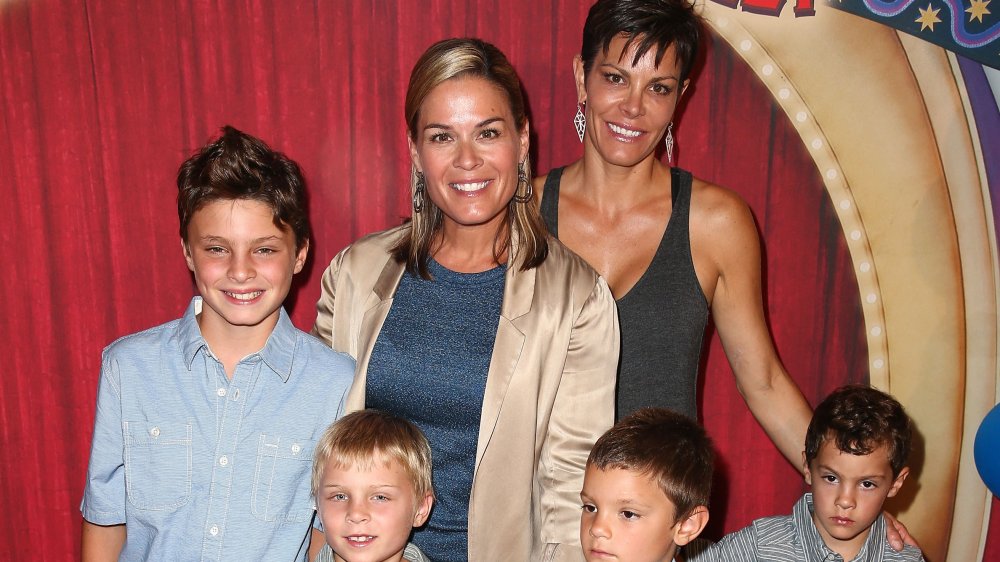 Imeh Akpanudosen/Getty Images
During the Page Six interview, famous chef Cat Cora maintained that Jennifer Cora was anything but a supportive spouse during the length of their marriage. "She has never cared if I needed to be with my mom, or the kids or anything. Her whole goal in life is for me to fail, be destroyed, not have a relationship with the kids, for everyone to know I am a bad person... she is desperately trying to make me seem like a bad person, bad mother, anything to hurt me," Cat claimed.
But that's not all — Cat also alleged that Jennifer even got physical with Cat's now-wife Nicole Ehrlich, which later was detailed in a restraining order filed by Cat. In the petition, Cat described an incident in which Jennifer invaded Nicole's personal space at their sons' baseball game.  
The proverbial straw that broke the camel's back, however, occurred in August of 2020, when Cat was served papers by a "strange man" that trespassed on her property at the request of Jennifer. "I didn't know if we were being robbed, going to be killed, if he was trying to get into our house, I had no idea who this stranger was," Cat explained. At the advice of a police officer, Cat filed a restraining order, per Page Six. 
Here's to hoping the two can find a way to successfully co-parent and move on with their lives.
If you or someone you know is dealing with domestic abuse, you can call the National Domestic Violence Hotline at 1−800−799−7233 or TTY 1−800−787−3224. You can also find more information, resources, and support at www.thehotline.org.