Why Meghan Markle's Former Co-Star Is Too Scared To Call Her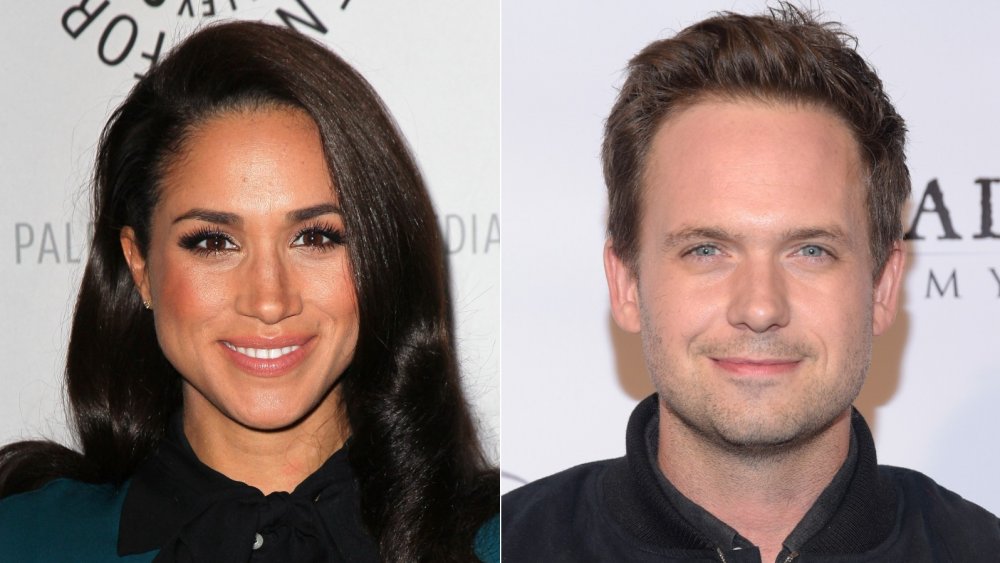 David Livingston, Michael Tullberg/Getty Images
Meghan Markle has had a notoriously tricky transition into royal life. It seems the Duke and Duchess of Sussex have been at odds with the British press ever since their engagement. Among the many relationships to wither under tabloid spotlights was Markle's connection with her father. Days before the royal wedding, Markle's father was outed as having accepted money from the tabloids in exchange for posing for a "candid" photo op — a big royal no, no. He did not attend the wedding, and he allegedly hasn't spoken with his daughter since. 
But it wasn't just Markle's familial relationships that suffered as she grew close to Prince Harry. The actress also lost touch with many old friends, including her former Suits co-star, Patrick J. Adams. A lot has changed for the duchess in recent years:  She joined the royal family, had a baby, left the royal family, moved to Los Angeles, and signed a multiyear contract with Netflix. In the midst of this whirlwind, Adams is reportedly hesitant to rekindle their friendship. Here's why.
Meghan Markle's Suits co-star has hardly spoken to her in years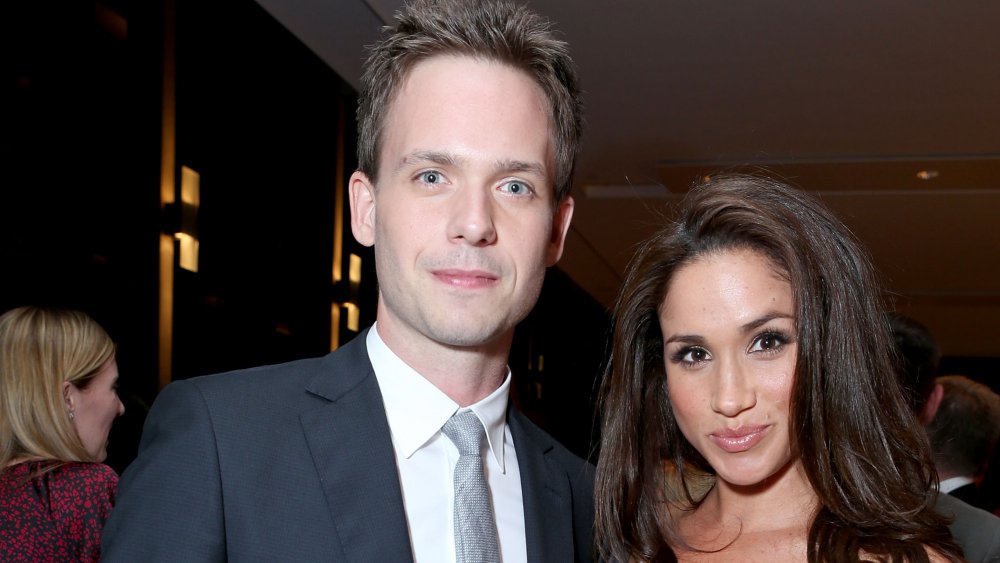 Alexandra Wyman/Getty Images
Patrick J. Adams once played Meghan Markle's on-screen love interest on Suits and her real-life friend. He even attended the royal wedding and celebrated the birth of Markle's son, Archie, via social media. "Just heard that the world just got heavier by 7 pounds and 3 ounces. Much love to him and his incredible parents. Learned first hand 7 months ago how transformational becoming a parent is and couldn't be happier for Meghan and Harry as they begin this adventure. #playdatesoon," he tweeted in 2019.
Despite the well-wishes and once close relationship, Markle and Adams have supposedly barely spoken since Markle's 2018 wedding, per People. When asked about the state of their friendship in an interview with Radio Times, Adams said (via People), "I have no doubt I could pick up the phone and call [Markle] at any moment, but I don't know what I would say." As for why he hasn't reached out to Markle directly yet, he said he's just plain nervous. "I think it's pure fear," he explained. "I'm scared about the idea of breaking through whatever walls exist to have that conversation."
Distance may have made things a little awkward, but there's definitely no bad blood between these two. In a 2020 interview with Access Hollywood, Adams praised Markle's recent political activism. "I'm very, very happy that she's becoming very vocal," he said. "I miss my friend, but I'm very happy she's doing well." 
Here's hoping there's a reunion in the future.