Eddie Van Halen's Son Posts Touching Tribute To The Legendary Guitarist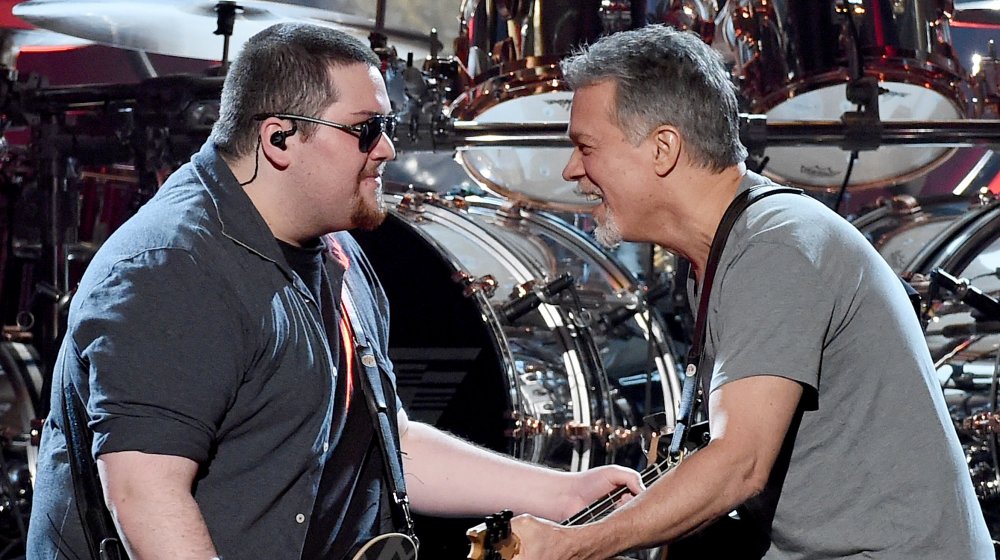 Ethan Miller/Getty Images
When the news broke that legendary guitarist Eddie Van Halen died on Oct. 6, 2020, at age 65 due to cancer, many fans took to social media to mourn the rocker's death. "RIP Eddie Van Halen," one Twitter user commented about the Van Halen star's legacy. "What a legend and a massive inspiration to me and so many others
."
Of course, it's not just fans who are devastated about Van Halen's passing — the musician's loved ones are in mourning, too. The musician's son, Wolfgang "Wolf" Van Halen (pictured left) took to Instagram to share his grief with followers, and he accompanied the message with a sweet photo of his late dad. The note is especially heartbreaking because Wolf, who was born in 1991 and is Van Halen's only child, shared a very close bond with the guitarist. Not only did Wolf become Van Halen's bassist in 2006, but he also helped inspire his father's music and career. In fact, Van Halen's song "316" reportedly is in reference to Wolf's March 16th birthday, according to the website Ultimate Classic Rock.
Now that we've caught you up to speed, let's take a look at Wolf's tribute to his beloved dad. 
Wolfgang Van Halen's 'heart is broken'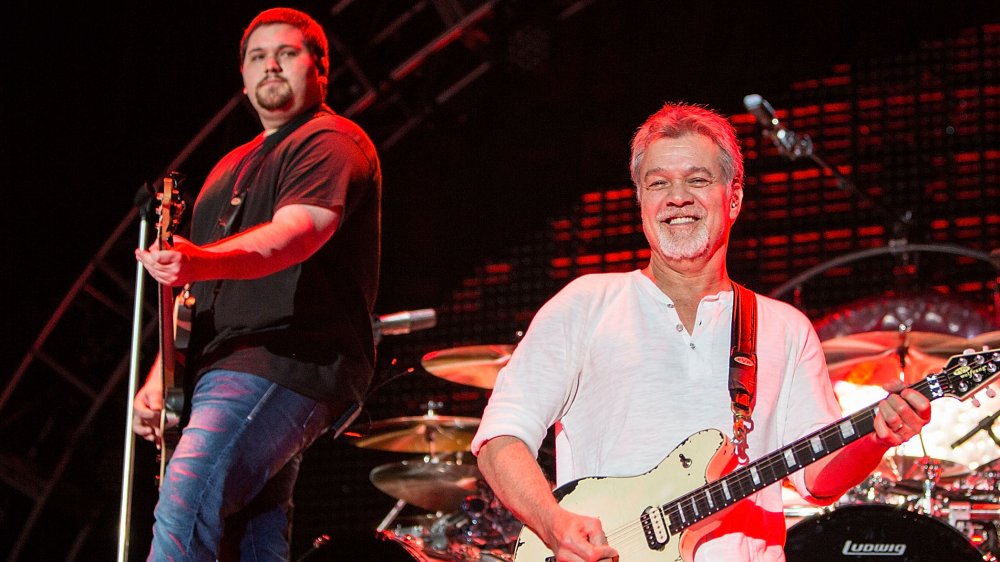 Daniel Knighton/Getty Images
Wolfgang "Wolf" Van Halen didn't mince words when discussing Eddie Van Halen's death, captioning a photo of his late dad, "I can't believe I'm having to write this, but my father, Edward Lodewijk Van Halen, has lost his long and arduous battle with cancer this morning." The heartbroken bassist continued, "He was the best father I could ever ask for. Every moment I've shared with him on and off stage was a gift. My heart is broken and I don't think I'll ever fully recover from this loss. I love you so much, Pop." 
As for Van Halen, there's no denying he loved his son just as much. In March 2020, for instance, he paid a loving tribute for Wolf's birthday. "The best day of my life," he captioned a shot of Wolf as an infant. "Happy birthday, Wolf! I love you so much! Your pop." 
Nicki Swift's thoughts are with Wolf and his family during this tough time.