The Truth About Eddie Van Halen And Alex Van Halen's Relationship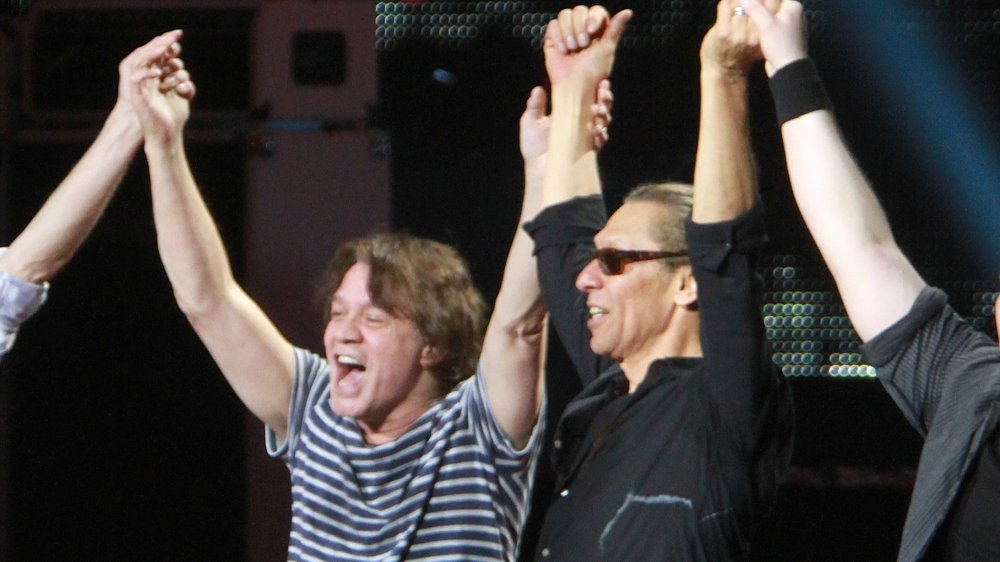 John Atashian/Getty Images
The death of guitar legend, Eddie Van Halen, has left fans and his loved ones reeling. On Oct. 6, 2020, Eddie's son, Wolfgang Van Halen, posted a statement on social media about the music icon's death. "I can't believe I'm having to write this, but my father, Edward Lodewijk Van Halen, has lost his long and arduous battle with cancer this morning," the rock star's son penned. "My heart is broken and I don't think I'll ever fully recover from this loss." 
As the Washington Post reported, Eddie was being treated for throat cancer. In a 2015 Billboard interview, the musician and long-time smoker blamed his cancer diagnosis on his tendency to hold a metal guitar pick in his mouth while playing. 
It's to be expected that Eddie's son, Wolf, is grieving the loss of his father. At the time of writing, Eddie's  brother and fellow bandmate, Alex Van Halen, has not released a statement, but we can only assume that he is also heartbroken. 
Eddie and Alex Van Halen always remained tight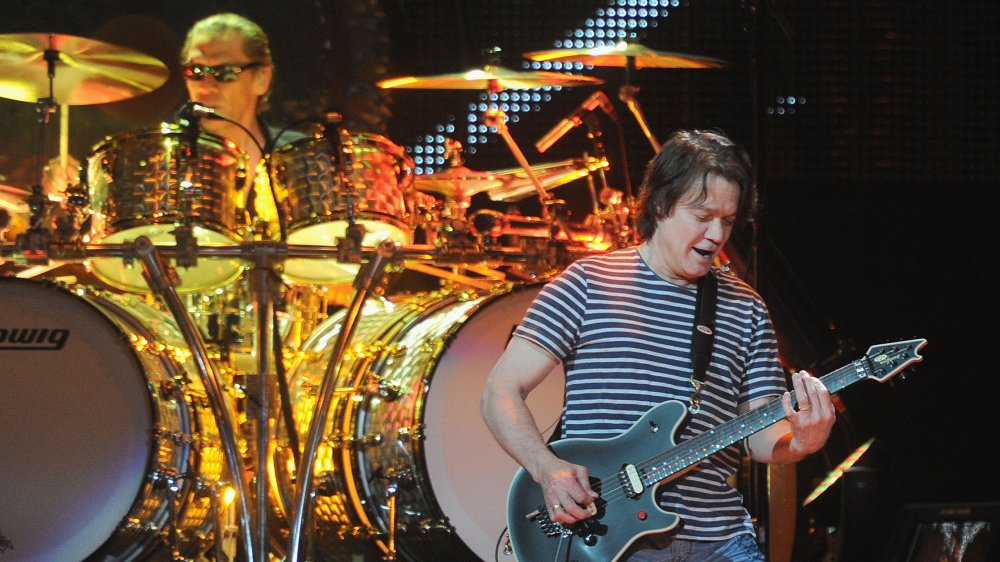 Jamie Mccarthy/Getty Images
Eddie Van Halen and his brother, Alex Van Halen, were bound by more than just blood. They were also bound by their love of music. The brothers were born in the Netherlands, but moved to Pasadena, California with their mother and father when they were young. In the early 1970s, they went on to form a band called Van Halen. The two remained constants in the band's ever-changing lineup. 
The brothers also weathered their father's issues with alcoholism together, a disease that Eddie would eventually have to battle in his own life as well. In an interview with Esquire, the famous guitar player revealed that it was their father that introduced him to both alcohol and tobacco. The story goes that after asking his father for advice on how to handle nerves before playing for a crowd, his dad simply handed him a cigarette and a drink. "And I go, Oh, this is good! It works! For so long, it really did work," Eddie recalled. "And I certainly didn't do it to party. I would do blow and I would drink, and then I would go to my room and write music."
According to TMZ, Alex, Wolfgang Van Halen, Valerie Bertinelli, and Janie Liszewski were with Eddie when he died. Our thoughts and condolences go out to the family. 
If you or someone you know is struggling with substance abuse and mental health, please contact SAMHSA's 24-hour National Helpline at 1-800-662-HELP (4357).