The Truth About Kamala Harris' Real Housewives Connection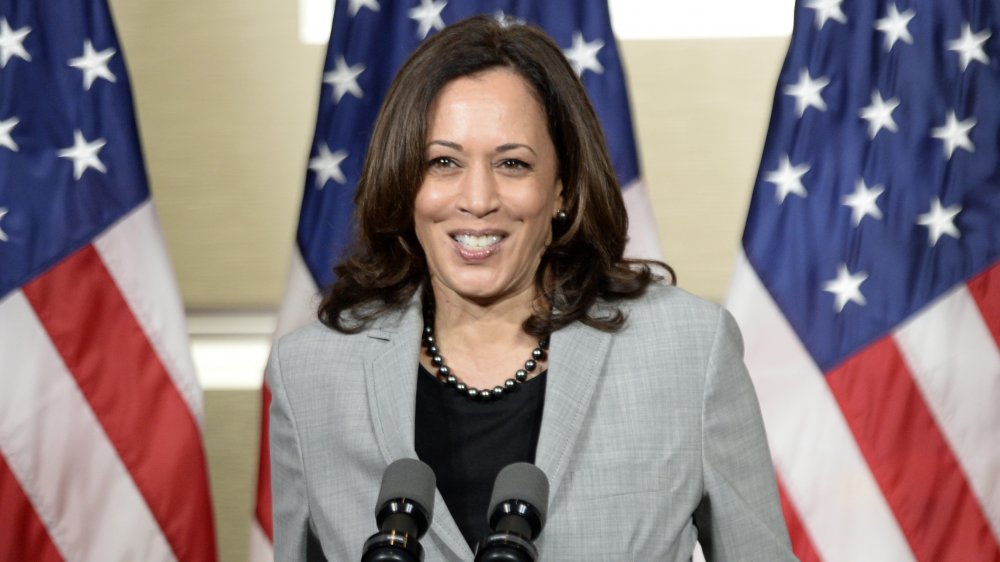 Sara D. Davis/Getty Images
As the old line goes, celebrities are just like us...but apparently, so are some politicians. Aside from her work in Congress as a California senator, running her own 2020 presidential campaign, and now campaigning as the Democratic vice presidential hopeful, Sen. Kamala Harris still has time for guilty pleasures. So what is it the senator does in her downtime? As it turns out, she watches the Real Housewives (Spoiler: so do we).
The relatable reveal went down during a June 2020 conversation on Andy Cohen's Watch What Happens Live!, with Harris joining actor Laverne Cox to discuss racism and police brutality in America. After the meaningful talk, Cohen had a little fun with the senator in a segment called, "Kamala Share With Us," in which the VP nominee revealed she watches The Real Housewives of Atlanta. The seasoned politician also joked about what her show tagline would be, quipping, as The Daily Dish noted, "I'll give you my opinion, but my beliefs are never up for debate."
Sen. Harris is poised to be the first Black and Asian-American vice president if the Democratic ticket takes the 2020 election, and she has already made history as the first Black female Vice Presidential nominee. And now she's the first VP nominee to geek out on all things Real Housewives. But not only does Harris love the franchise, but she also some neat connections to these cast members — keep reading to find out who.
Kamala Harris has links to Real Housewives of Potomac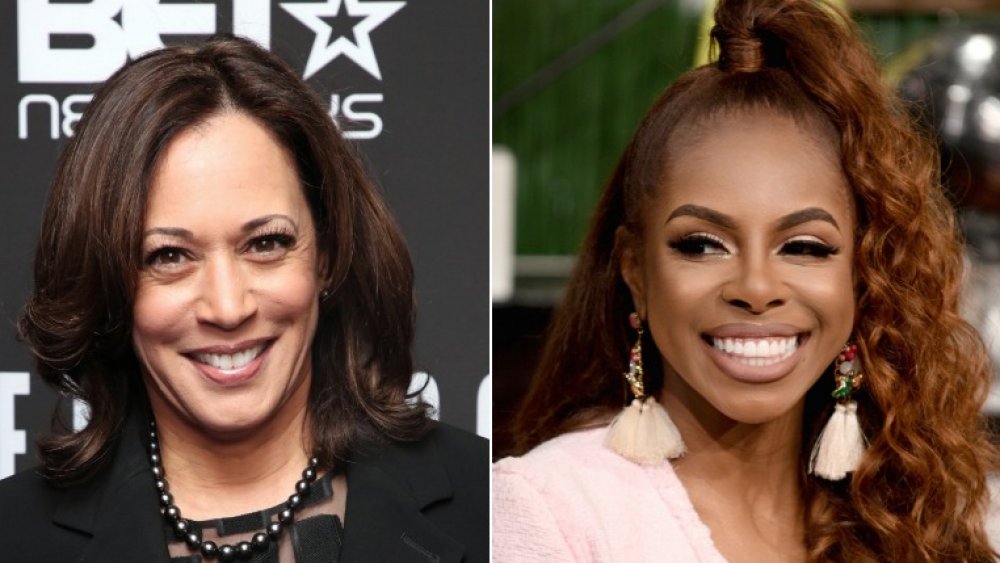 Michael A. Mccoy/Getty Images
With a tagline in place, Democratic vice presidential nominee and California Sen. Kamala Harris could easily slip right into any Real Housewives season. But which city of housewives would Sen. Harris join? As it turns out, the politician already has more connections to the Real Housewives of Potomac cast members than you may think. Bravo's The Daily Dish shared that Real Housewives of Potomac stars, Wendy Osefo and Gizelle Bryant, are both members of Harris' Alpha Kappa Alpha Sorority. And the Potomac stars shared their excitement on Instagram when former Vice President Joe Biden announced Sen. Harris has his 2020 running mate.
"Major congrats to MY SOROR @kamalaharris on being picked as the Vice Presidential nominee," shared Osefo. "Also, if you watch my IG story, I told y'all about this pick two weeks ago." Bryant shared similar excitement, writing, "I'm screaming!! Congratulations to @kamalaharris my SOROR. Excited to see history in the making. Thank you in advance for being a role model to my daughters."
Fellow RHOP star Candiace Dillard Bassett (pictured right) also shares an alma mater with Harris, congratulating her fellow Howard University grad on the nomination. "A Howard Daughter will take the helm," wrote Bassett on Instagram. "What a time."