Inside Jessica Graf And Cody Nickson's Big Brother Romance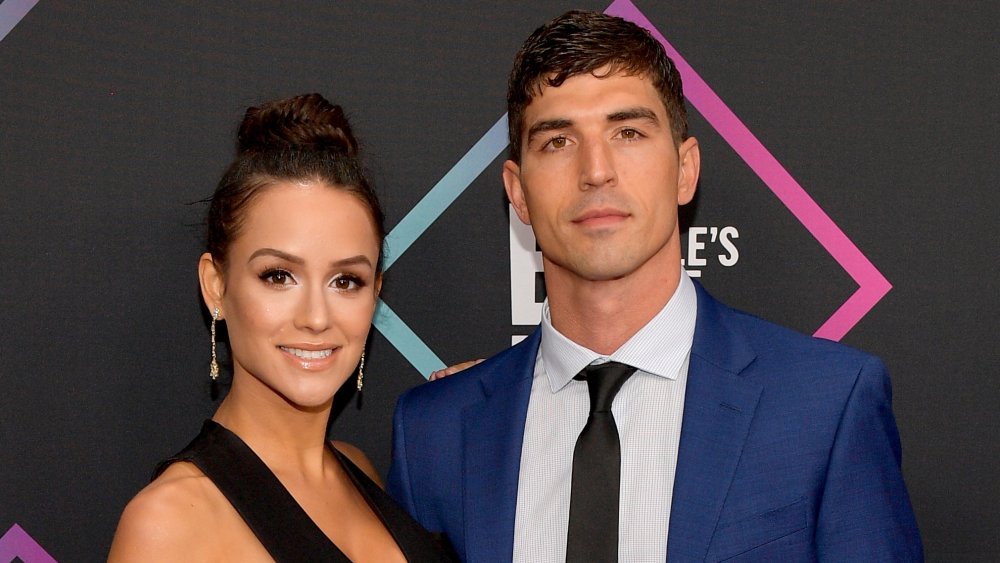 Matt Winkelmeyer/Getty Images
While many couples have come out of the Big Brother house across its 22 seasons, one of the cutest (and most successful) stories is Jessica Graf and Cody Nickson. The Big Brother alums and The Amazing Race winners met during Season 19 in 2017. The two immediately hit it off on the show, however Graf shared on her podcast Now What?! in 2019 that she dismissed the connection as a "showmance."
"We were both very, 'Stay the hell away from me,' but 'Oh my god get over here right now,'" she said to fellow reality TV star Kaitlyn Bristowe. Of course the later sentiment won in the end as the two personalities fell in love and had their first child together in September 2018.
"WE'RE PREGNANT! And I'm over the moon! I'm so excited to bring our first child into this life we have created together!," read the Instagram caption for the couple's announcement post. "We're honored to be adding the FIFTH Big Brother baby to the world! We can't wait to meet you little one and we already love you more than anything!" The mom also added that their "engagement was leaked before [they] could tell anyone," which they did by sharing a video of the moment two days after it happened. But wait! The family is not done with their new happy news.
Jessica Graf and Cody Nickson's family keeps growing
On Oct. 6, 2020, Big Brother alums Jessica Graf and Cody Nickson announced the arrival of their second child, who was born on Oct. 5. The couple uploaded the announcement to the profile that was created for their baby girl, named Carter York Nickson, with a picture of the little one bundled in a green beanie and a leaf-patterned swaddle topped with a name tag that read "Carter York." Along with the new addition's name, the post caption spilled the baby book deets: "Born 05OCT2020 at 2223 7lbs 2oz 19.5 inches." Baby Carter joined big sisters Maverick (pictured above) and Paisley, from Cody's previous relationship.
In an exclusive statement provided to People prior to Carter's birth, Graf said the happy news was a long time coming. "After dozens of negative pregnancy tests, Cody and I finally got the results we wanted!" the new mom wrote. "We're so happy to announce we are officially expecting a new addition to our family this fall."
Congrats to the growing Nickson family!