Everything We Know About Kelly Rowland's Pregnancy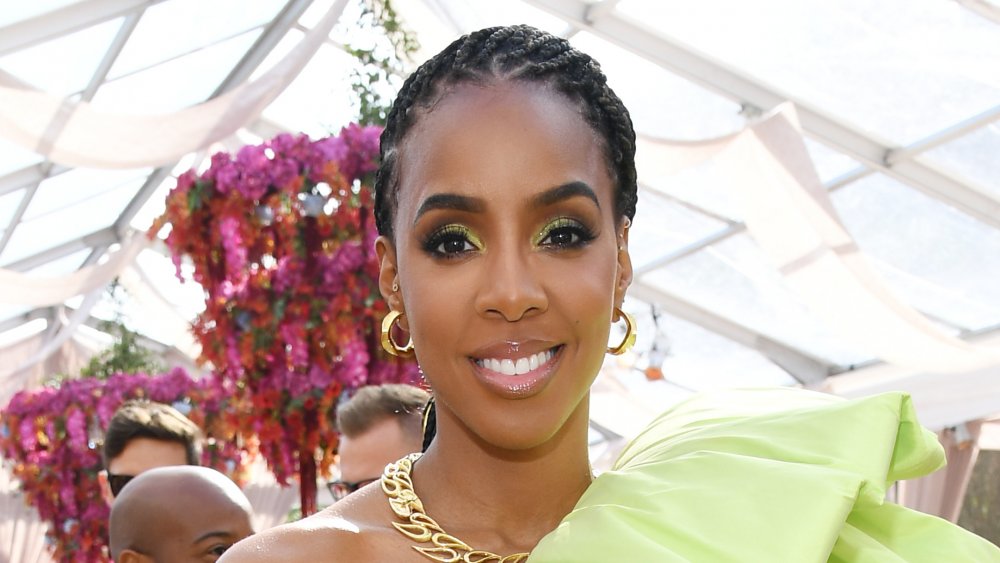 Kevin Mazur/Getty Images
R&B singer Kelly Rowland shared a big surprise with fans in her October 2020 cover shoot with Women's Health. The former Destiny's Child member is expecting her second child with husband Tim Weatherspoon. "I'm gonna look like a real dinosaur, with this belly in the middle," Rowland told the magazine, excited to share the news with her six-year-old son, Titan, who loves dinosaurs.
The pregnancy came as a surprise for Rowland and Weatherspoon who had only been "loosely" talking about expanding their family. According to Women's Health, Rowland ended up pregnant quickly, however, the timing made the artist hesitant to share her joy with the world. "But you still want to remind people that life is important," said Rowland who feared she wouldn't be reading the room with the pandemic, racial tensions, and mass unemployment at the forefront of 2020.
The Grammy-winning artist was also nervous about how her fans would react. "I was thinking, 'Oh my god, my fans are gonna be so disappointed ... They wanted an album first, but they got a baby!'" Rowland told the mag. "And I was like, 'I have to figure this out so they get both.'"
Kelly Rowland felt an 'overwhelming sense of exhaustion'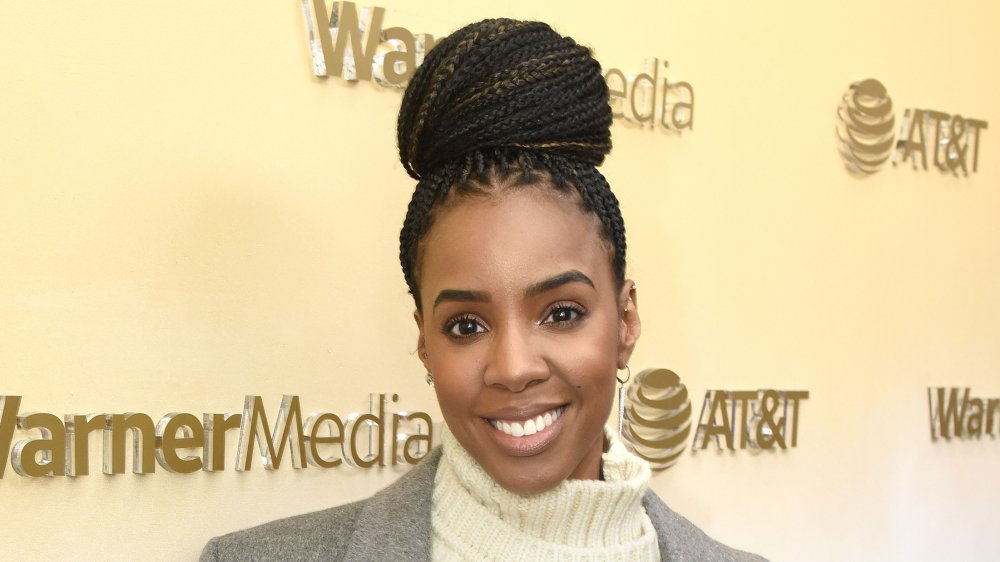 Vivien Killilea/Getty Images
Fans may be in singer Kelly Rowland's mind as she embarks on her second pregnancy, but taking care of herself is her top priority. "Being able to have a child ... I'm knocking at 40's door in February. Taking care of myself means a lot to me," said Rowland to Women's Health magazine. The singer previously told People, "[Turning 40 is] exciting, and it has to get better because my life is always getting better." She also noted, "Of course, with every year there comes greater responsibility. We think about everything from our children to our marriage to finances — all of it. By the way, it all stresses me out."
Once realizing she was pregnant, Rowland told Women's Health that an "overwhelming sense of exhaustion hit." To keep herself healthy, she spent the first few months in bed with chocolate and peanut butter cravings.
"I swam, I did yoga, I did weights, I jogged and walked," Rowland shared while opening up about her first pregnancy with her son, Titan. Although her previous pregnancy fitness routine helped ease her delivery, the singer has scaled back with the second pregnancy, practicing yoga, taking walks, and stretching.
What also makes this pregnancy different is that it might have been predicted ahead of time by a certain little someone.
Kelly Rowland's son may have predicted the pregnancy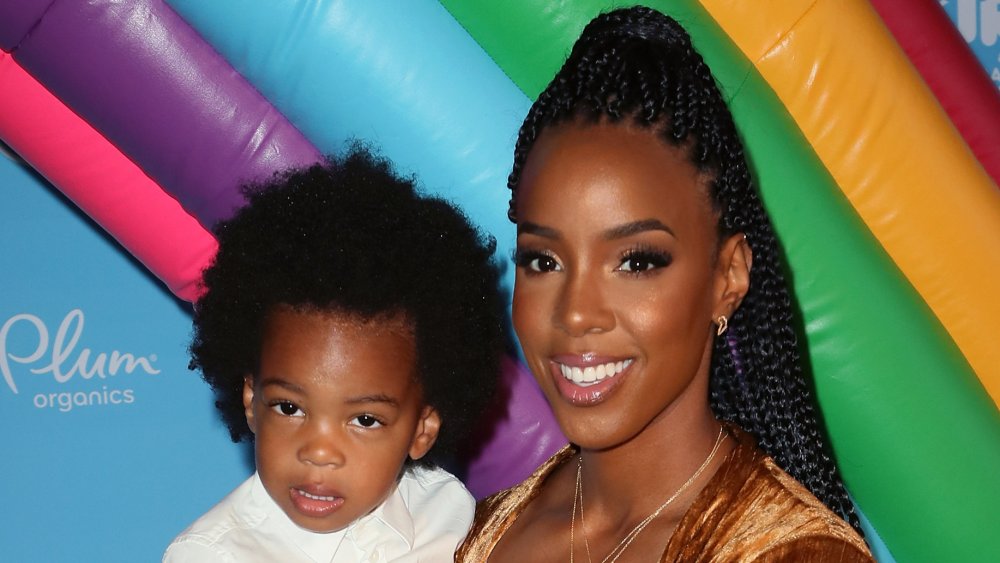 David Livingston/Getty Images
Kelly Rowland's second pregnancy might have been predicted by her six-year-old son, Titan. A year prior to announcing the expansion of her family with husband Tim Weatherspoon, the singer revealed her firstborn had been persistent about a particular request. "Oh my gosh, my son keeps asking me for a sibling," Rowland told People at the time. "But it's just not [the] right timing."
The "Coffee" singer shared that her son was "very specific" in wanting a brother as his sibling, and added that Titan "doesn't know God actually has his hand in that kind of stuff." When Rowland tried to explain to her son that he doesn't get to decide the gender of the soon-to-be baby, she said, "[H]e's like, 'We're going to have a brother, Mom.' I said, 'Well, he won't be my brother — he'll be my son — [and] what if it's a girl?'" However, her son was adamant, telling her: "'No, it's not a girl, it's a brother.'"
Fans of the Destiny's Child singer will have to wait and see if Titan's prediction comes true.