The Real Reason Morgan Freeman Got Divorced From His Wife Of 26 Years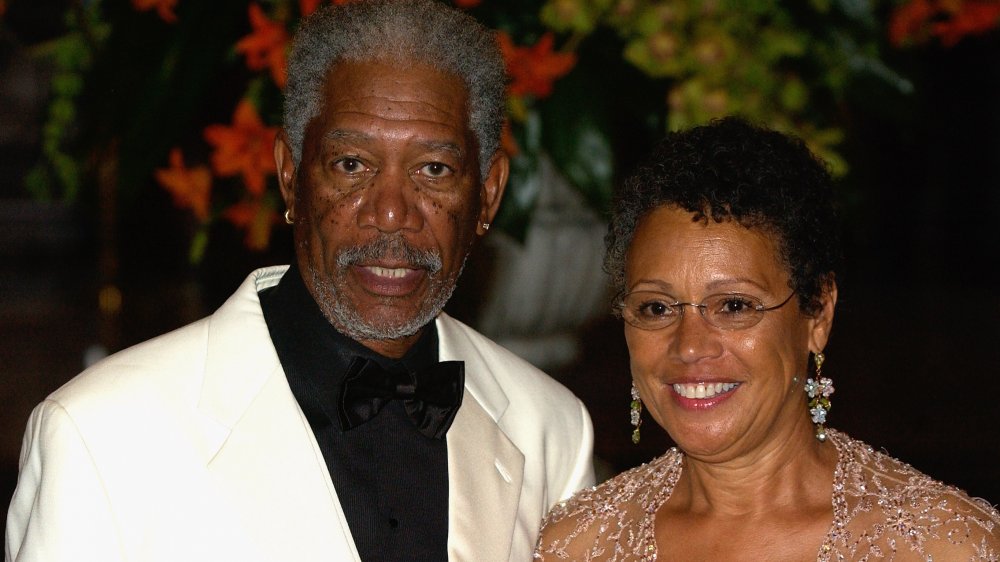 Samir Hussein/Getty Images
In many ways, Morgan Freeman is the voice of Hollywood — literally. Although his acting skills are highly respected – after all, he did win an Academy Award for Best Supporting Actor in 2005 for Million Dollar Baby – his speaking voice is the thing that makes him not just a great actor, but an iconic personality. He's the kind of actor who can pull off playing God, which he did in 2003's Bruce Almighty. As The Telegraph noted, "an entire generation still hear[s] his trademark tones when they think of the almighty."
Because of this reputation of divine talent and his assuring voice, it may come as a surprise that everything in Freeman's life has not been so simple. A particular shock came in 2007 when news broke of Freeman's separation from his wife of 26 years, Myrna Colley-Lee. Rumors swirled in the tabloids, highlighting all of the ingredients of a huge scandal: infidelity, alcohol, car crashes. But what is the truth? Here's what we know about the split.
Everyone involved was seemingly glad Morgan Freeman's marriage was over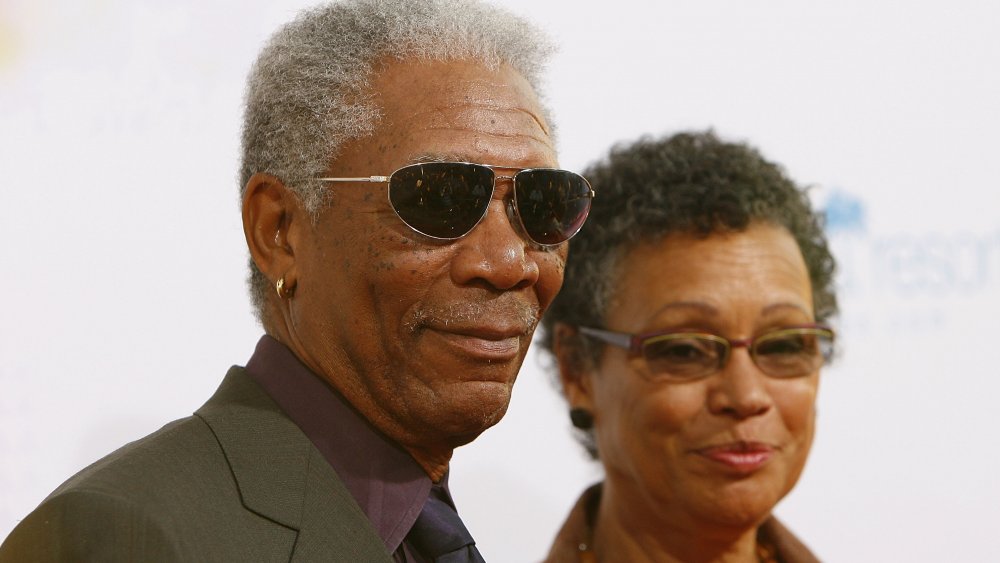 Charley Gallay/Getty Images
According to the NY Daily News, Morgan Freeman and ex-wife Myrna Colley-Lee separated in December 2007 and finalized their divorce in September 2010. Freeman's attorney told the publication: "Everybody is glad it's over." Per the outlet, Colley-Lee's attorney "was not immediately available for comment." Additionally, both parties refused to comment on the cause of the divorce, which only encouraged further speculation.
In August 2008, Freeman was involved in a serious car crash, resulting in him being airlifted to the hospital, per People. At the time of the crash, there was a female passenger named Demaris Meyer in the vehicle. Per the NY Daily News, Meyer filed a lawsuit against Freeman, alleging negligence, but no charges were filed. However, speculation swirled that Meyer was "the other woman" that ended Freeman's marriage. Meyer denied it, and it's worth noting that Freeman and Colley-Lee were separated at the time of the accident. 
One month before the car accident, the National Enquirer added fuel to the fire in regards to the rumors of infidelity, alleging that Freeman had cheated with one of his ex-wife's friends. Considering the fact that it's been more than a decade since the two separated, it seems the world may never truly know what went down between Freeman and Colley-Lee.