Everything We Know About Katharine McPhee's Pregnancy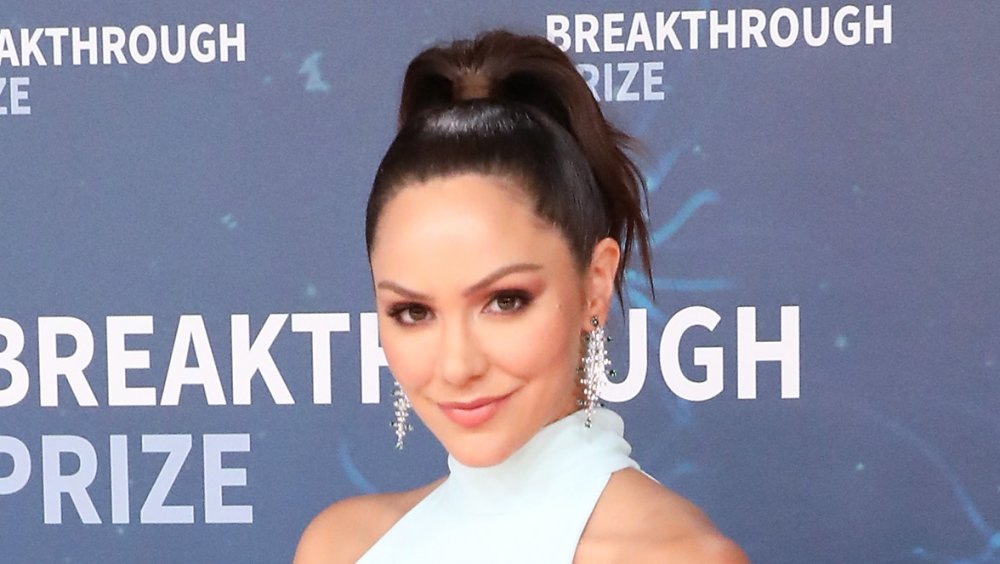 Taylor Hill/Getty Images
Katharine McPhee is expecting! The American Idol alum and Smash star stepped out in October 2020 with a visible baby bump, prompting an outpouring of support from the internet for McPhee and her husband, David Foster. According to People, Katharine and David first met in 2006 when he mentored her on American Idol. While she was previously married to Nick Cokas from 2008 until 2016, the singer then tied the knot with David in 2019. Per E! News, the two were married in a "very quick but traditional ceremony" in London surrounded by friends and family.
It's clear that the new baby will grow up in a musical household, with their mother being a Broadway actress and their father being a notable record producer. And while other details about the new pregnancy are still scant at this point — Katharine and David have yet to even publicly comment on the incoming infant — there are a few things we can confirm at this point.
The McPhee-Foster baby will be part of a big family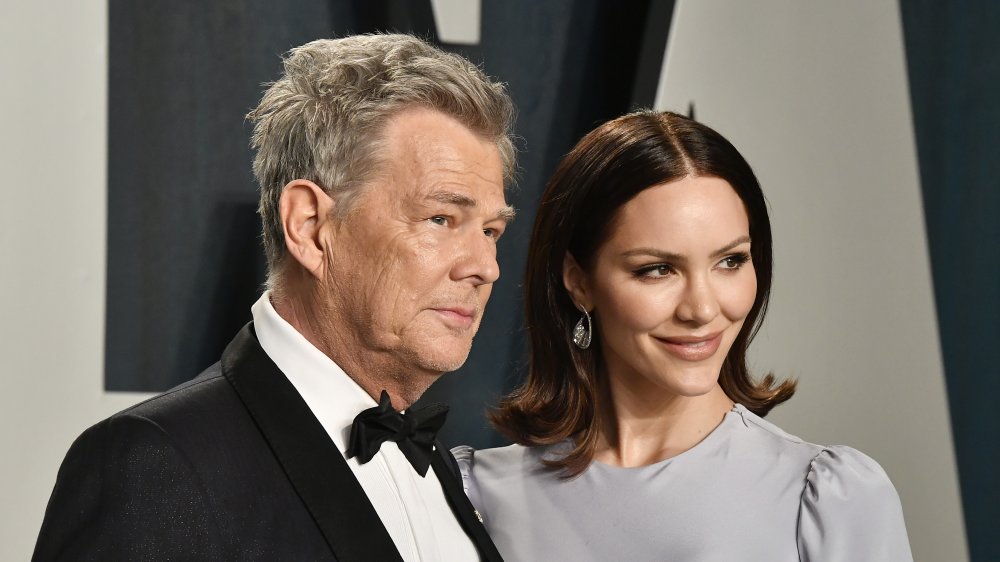 Frazer Harrison/Getty Images
While this will be the first child for Katharine McPhee — who is 36 years old at the time of writing — this will actually be the sixth for her husband, David Foster. David, who is 34 years older than his wife, has five grown children from previous relationships, ranging in age from 34 to 50. Despite their ages, David's children and Katharine get along quite well, with his daughter Erin Foster telling People in 2018 that she jokingly refers to Katharine as "Mommy!"
Erin will be referring to her step-mother as Mommy for another reason now, with E! News reporting that Katharine and David revealed their big news to "immediate family members about a month ago." Apparently, "everyone was very shocked and excited," an unnamed source close to the family revealed, adding that Erin joked that "their kids will be the same age."
E! News also reported that Katharine has always wanted to be a mom, and that while she and David might not have planned to have a baby at this exact moment, "work has slowed down for both of them" during the pandemic, so "they knew this year would be a great time for it to happen." It's unclear exactly how far along Katharine is, but her baby is expected to arrive in either late 2020 or early 2021. Nicki Swift sends best wishes to the couple!