This Is How Kate Winslet Really Felt About Her Gig On Saturday Night Live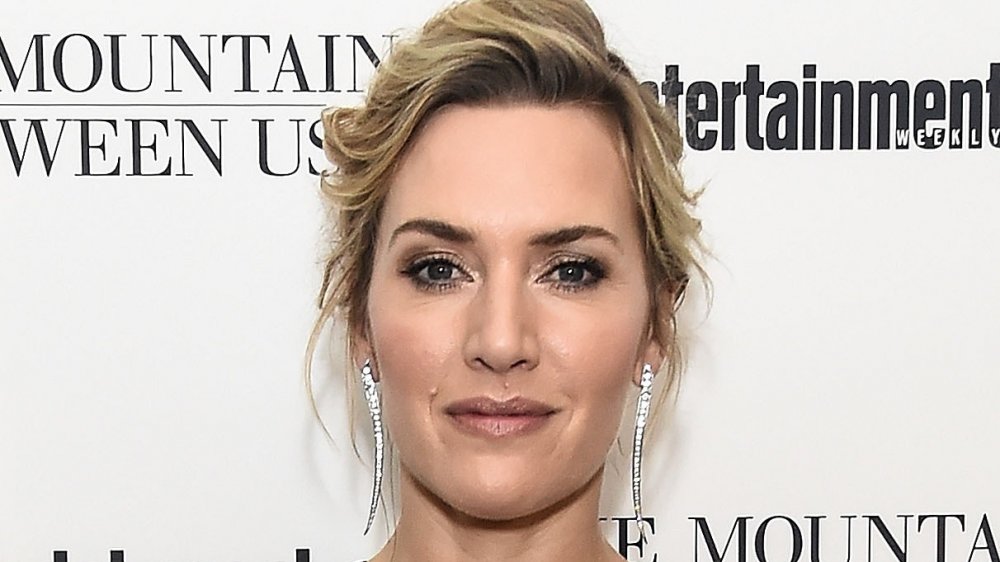 Daniel Zuchnik/Getty Images
Known for popular hits such as Titanic, The Reader, and Eternal Sunshine of the Spotless Mind, actress Kate Winslet is a pro under pressure, but that didn't stop the star, and wife of Edward Abel Swift, from referring to her time on Saturday Night Live as "a hotbed of anxiety."
In a People exclusive taken from the Hamptons International Film Festival's A Conversation with... series, Winslet recalled the chaos that dominated the set of the famous comedy show back in 2004. "When I did SNL, I was on the week after Ashlee Simpson. I was the next show after. Let me tell you, that studio was just a hotbed of anxiety. ... There's this thing of the opening monologue and they kept saying to me, 'Kate we're so sorry, we just don't have it yet, give us a moment.'"
The confusion lasted up until the dress rehearsal, at which point Winslet was "literally sh**ing myself. [I said] 'Guys please just make something up, let me make something up, just tell me what I'm doing.'" The staff asked if she could tap dance — and within a few hours, Winslet had mastered a tap dancing and singing routine. Talk about improv!
SNL has come a long way since hosting Kate Winslet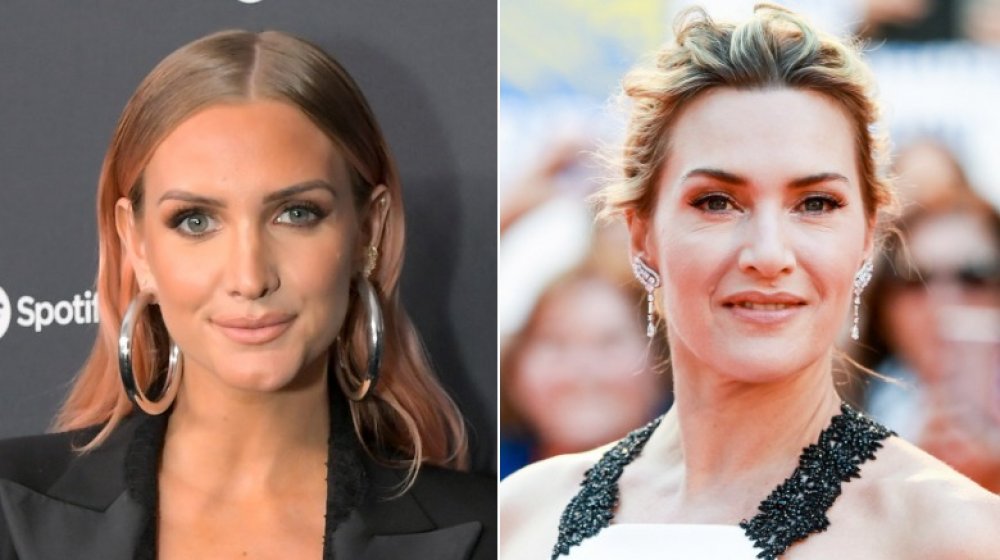 Charley Galla,Rich Fury/Getty Images
Kate Winslet's off-the-cuff routine followed singer Ashlee Simpson's disastrous performance the week prior, when Simpson received backlash from fans who accused her of lip-syncing during the live performance. When Simpson explained that she'd lost her voice "due to an acid reflux flare-up," this only led to further teasing about her vocal abilities.
Of course, SNL has come a long way since 2004, notably adopting more of a political stance following the 2016 election. While some now consider the long-running show to be too political, others consider the commentary to be important. And with fan-favorite Maya Rudolph reprising her role as vice presidential nominee Kamala Harris and comedian Jim Carrey taking on the part of presidential nominee Joe Biden, expectations surrounding the new season are high. According to Fox News, Rudolph said she felt "compelled to participate in this SNL season because it's my civic duty. I gotta do it. I gotta get there and do whatever I need to do to make sure that she [Harris] wins this election and also that I do a good job."
Is another SNL gig on Kate Winslet's radar?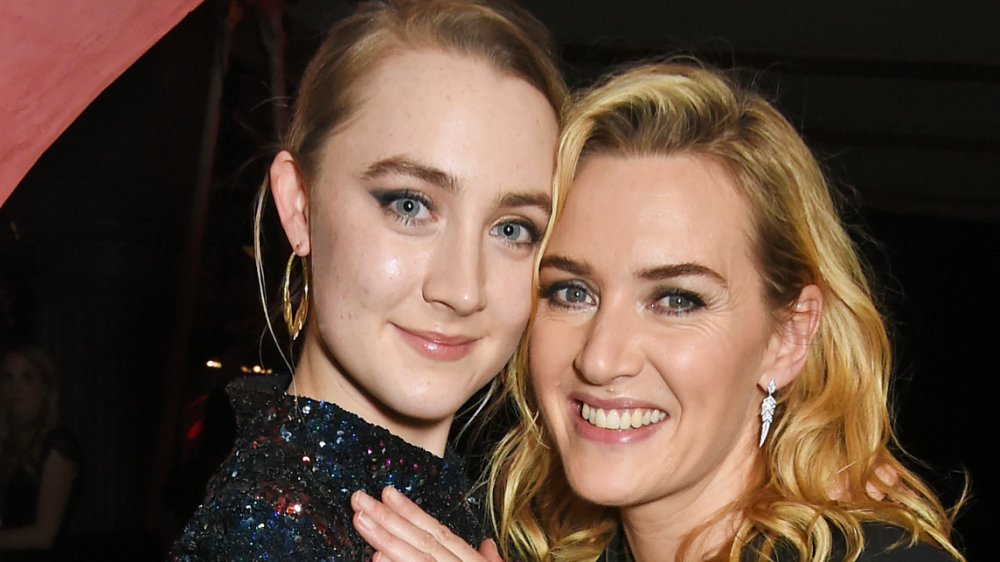 David M. Benett/Getty Images
Kate Winslet has no plans to return to Saturday Night Live anytime soon. Instead, she's focused on her film Ammonite. The romantic drama, which centers upon an imagined affair between renowned paleontologists Mary Anning (Winslet) and Charlotte Murchison (Saiorse Ronan), is premiering in October 2020 at the Hamptons International Film Festival as a drive-in screening.
Now that she's been acting for more than two-thirds of her life, Winslet is also coming clean about some of her past regrets. In a revealing interview with Vanity Fair, she spoke candidly about how she wished she had never collaborated with two controversial filmmakers. "What the f**k was I doing working with Woody Allen and Roman Polanski? It's unbelievable to me now how those men were held in such high regard, so widely in the film industry and for as long as they were," she said. Woody Allen is infamous for allegedly sexually assaulting his daughter, Dylan Farrow; similarly, Roman Polanski was charged with raping 13-year-old Samantha Geimer in March of 1977.
Winslet added that her work in Ammonite has made her "really aware of being even more committed to honoring what women want to be saying for themselves in films and how we really want to be portrayed, regardless of sexual orientation."