This Is Why Brie Larson And Alex Greenwald Split Up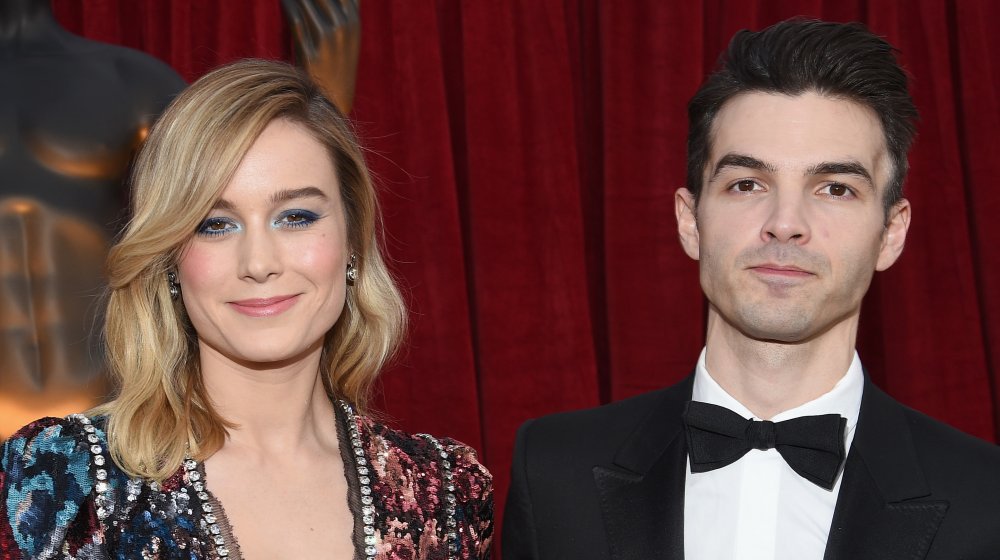 Kevork Djansezian/Getty Images
Less than three years after becoming engaged, and after six years together, Brie Larson and her fiancé, musician Alex Greenwald, decided to end their engagement in January 2019. Larson and Greenwald were have rumored to have met through Phantom Planet's (Greenwald's band) guitarist and Larson's almost Squirrels to the Nuts co-star, Jason Schwartzman, as E! Online theorized.
The public was first made aware of their coupling during Larson's acceptance speech at the 2013 Gotham Independent Awards for her role in Short Term 12. Larson exclaimed to the crowd, "I'd like to thank my boyfriend, Alex Greenwald, for making me pasta and taking care of our puppy while I made this movie." How adorable is that?
In 2016, while backstage at the Screen Actors Guild Awards, Larson fawned over Greenwald to Entertainment Tonight. "He's the other half of the equation — how can you explain support? I mean, it goes beyond anything. He's just my person, he's my best friend," she said. When Larson won the Best Actress Oscar for Room in 2016, she gave Greenwald a shout-out, saying, "Jacob Tremblay [her Room co-star], my partner through this in every way possible. My real partner, Alex Greenwald, I love you." That same year, Greenwald popped the question to the Captain Marvel star during a trip to Tokyo in March. During Larson's Saturday Night Live hosting gig in May of 2016, viewers got their first glance at her engagement ring.
So why did this seemingly perfect couple call it quits? We break down Larson and Greenwald's relationship after the jump.
Brie Larson kept her relationship with Alex Greenwald private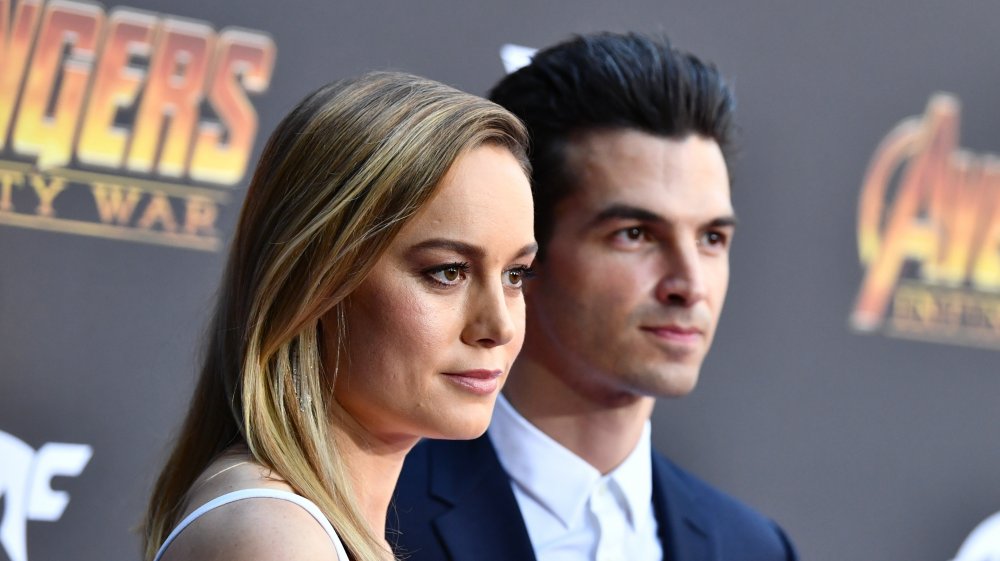 Emma Mcintyre/Getty Images
Brie Larson and Alex Greenwald were a notoriously private couple, and, in a January 2016 interview with The Hollywood Reporter, Larsen revealed why she has chosen to keep certain aspects of her life out of the public domain.
She told THR, "Each step of the way I'm learning. When I leave an interview I learn whether I feel, oh, that was nice, or that made me feel like a little piece of me was taken. It's a line that is always on the edge of being crossed, and once you cross it, what's next?"
Before the couple's breakup, the last time Larson shared a photo of herself and the former lead singer of Phantom Planet (best known for performing The O.C's theme song, "California") on social media was on Nov. 23, 2018. In the pic, the couple cuddles on the sofa, which she captioned, "'Happiness quite unshared can scarcely be called happiness; it has no taste.' #CharlotteBrontë."
What led to Brie Larson and Alex Greenwald's breakup?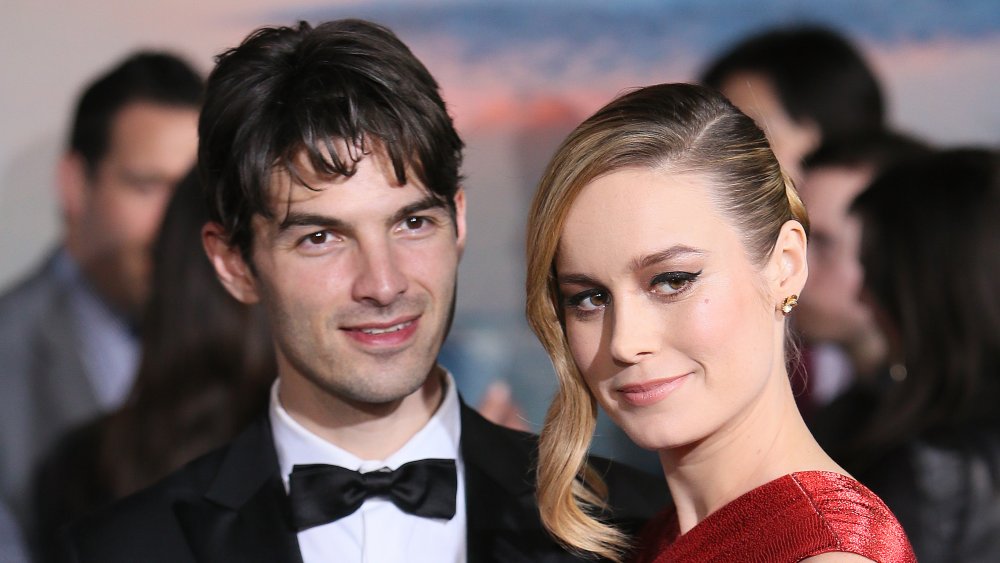 David Livingston/Getty Images
So what really happened between Brie Larson and Alex Greenwald that resulted in the couple ending their relationship? A source revealed to People, "They have taken a step back from their engagement for the time being, but they remain close."
Relationships sometimes run their course, and occasionally taking the time to step back can help you achieve some clarity of your priorities and what you truly want out of a relationship. You never know, distance can make the heart grow fonder. Gabrielle Union and Dwayne Wade are perfect examples, as they "took a step back" in January of 2013 but ended up getting back together later that year, as Union revealed during an episode of The Tonight Show with Jay Leno, per Cosmopolitan.
In a column for Psychology Today, Dr. Amie M. Gordon, Ph.D., wrote that if you're having conflict in your relationship, "take what is called a 'self-distanced' or 'third person' perspective. This type of perspective helps you be more objective in seeing your own and your partner's role in a conflict." Although we don't know what exact "conflict" led to Greenwald and Larson's split, it is heartwarming to know that the couple reportedly is still "close." Both parties have also moved on, with Larson scoring a new boyfriend (Elijah Allan-Blitz) and roles in Captain Marvel and Avengers: Endgame. As for Greenwald, he went public with actor Phoebe Tonkin in June 2020.