The Untold Truth Of Bill Burr's Wife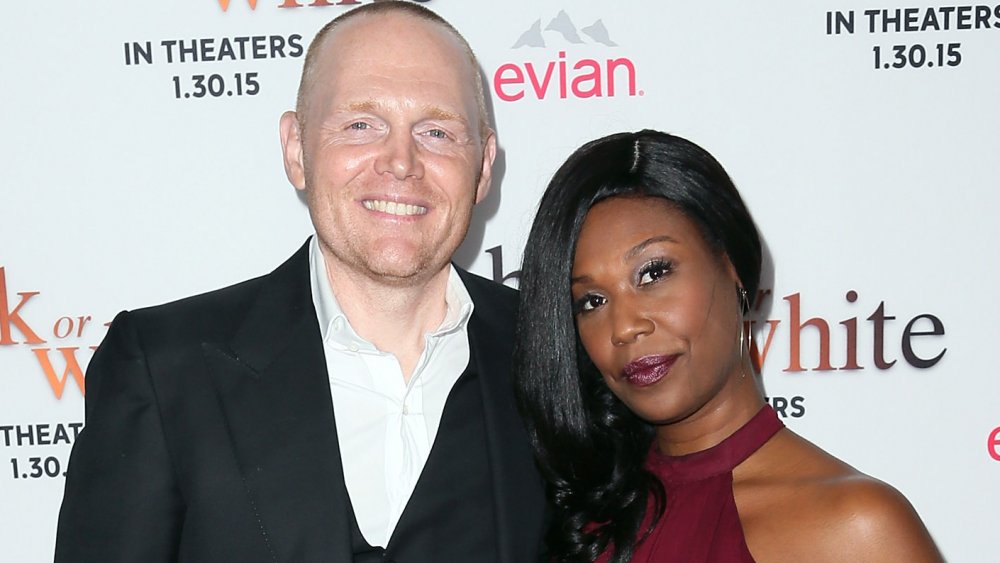 David Livingston/Getty Images
Bill Burr has done a bit of everything. From cartoon comedies like F is for Family to dramatic roles on Breaking Bad, Burr has his fingerprints all over TV and has become one of America's highest-paid comedians. 
From his racy standup material to an occasional rogue morning show interview, the comedian is no stranger to controversy. In October 2020, Burr found himself in the midst of a new kind of controversy for him — one not of his own making. In the lead up to an episode of Saturday Night Live hosted by the comedian, the show rescinded musical guest Morgan Wallen's invitation to perform for failing to follow coronavirus guidelines.
Despite the controversies Burr has found himself entangled in over the years, there's one aspect of his life that is shockingly normal: his marriage. Burr married fellow actor Nia Hill in 2013, and while the two don't seem to be on the same page about everything, their marriage and working relationship appears to be pretty solid. Let's take a look, shall we?
Bill Burr and Nia Hill aren't just partners, they're co-workers, too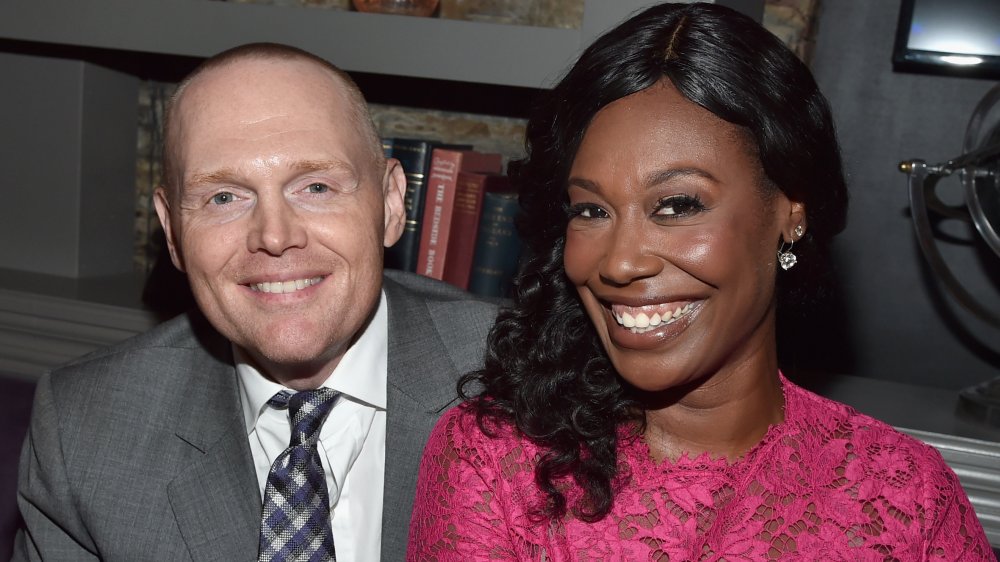 Alberto E. Rodriguez/Getty Images
While Bill Burr may be the more famous half of the relationship, his wife, Nia Hill, is a successful actress in her own right. Hill has appeared on series like Santa Clarita Diet and Crashing, and has maintained a recurring role on Burr's series F is for Family. While she doesn't appear on the show as Burr's wife, she does appear as a character written just for her. Burr has also made his other endeavors into family affairs, including Hill on his Monday Morning Podcast a handful of times. In addition to being in front of the camera (or microphone), Hill has also been hands-on in other parts of film and television production, including casting and styling.
Since 2012, Hill has been the Creative Director of Tenderheaded Films, and, according to her LinkedIn, attended the same school as her husband: Emerson College in Boston. It's unclear exactly when they met, but they tied the knot in 2013 after several years of dating, per The Scotsman. The couple welcomed their first child in early 2017, an update Burr shared with Jimmy Kimmel. In May 2020, Hill announced via Instagram that the couple was expecting a second. If Hill's Instagram is any indication, she is her husband's biggest fan.