How Todd Chrisley Reacted To Meeting Garth Brooks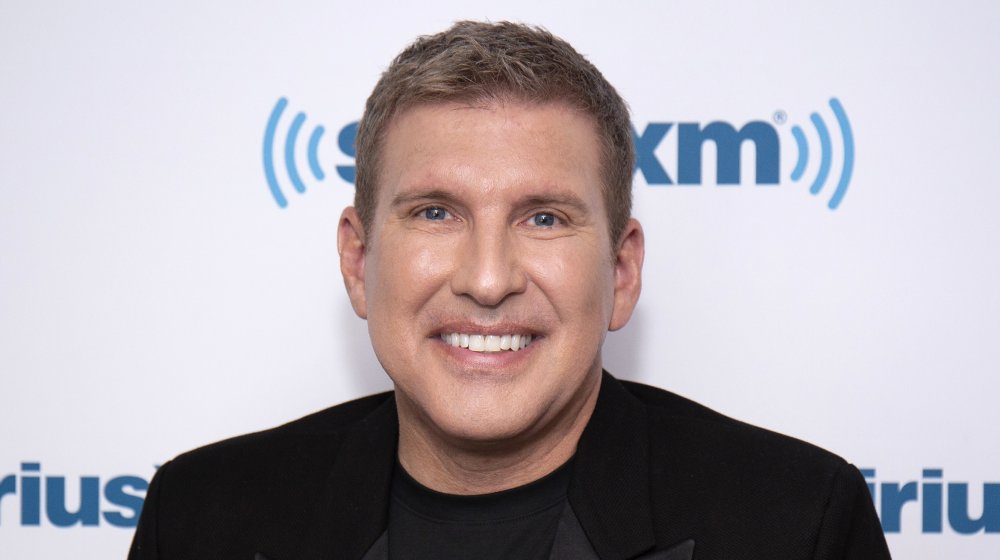 Santiago Felipe/Getty Images
Country singer Garth Brooks is a beloved icon in county music, and Chrisley Knows Best star Todd Chrisley counts himself among Brooks' legion of fans. Fun fact: The country singer made it known during an August 2020 episode of Inside Studio G that he doesn't really like the term "fans," so his fans decided to call themselves the "Funs." Cute! 
It's not hard to see why Brooks has so many fans, as he's known for being an amazingly giving and charitable performer and individual. In 1999, the "What's She Doing Now" singer founded the Teammates for Kids Foundation, which includes 5,000 professional athletes who generate funds for children's charities covering children's health, education, inner-city outreach, and youth athletic programs.
As for Todd, one reason he is such a big fan of Brooks is that he too is a musician. In 2016, the Chrisley Knows Best star teamed up with country superstar Sara Evans on the song "Infinite Love." The pair performed the song in the season finale of Chrisley Knows Best. So it's safe to say country music is truly in Todd's soul, which explains why he was thrilled to meet Brooks in person. The reality star's daughter, Savannah Chrisley, dished on the cool moment to People Now in 2019, noting how Todd's admiration for Garth got reciprocated. So how did the reality star react upon meeting his idol Garth Brooks? Keep reading to find out.
Inside Todd Chrisley's 'cool' moment with Garth Brooks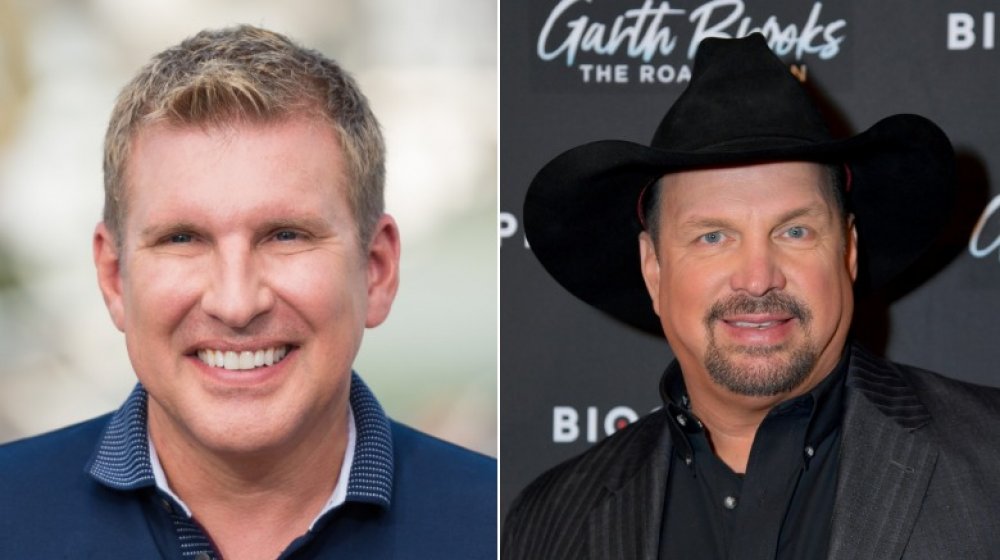 Noel Vasquez, Michael Loccisano/Getty Images
During a 2019 interview with People Now, Savannah Chrisley recalled an event where both Todd Chrisley and Garth Brooks performed. Before the event, Todd said to Savannah, "Oh my god, I wanna meet him [Brooks] so bad."
Savannah remembered her dad really wanted to play things cool and not flip out if he did get a chance to meet the country superstar. When Todd was in his dressing room, someone on the event's staff came into his dressing room and said, "I'm so sorry to disturb you, Mr. Chrisley, but, one of our artists, he's a huge fan, he would love to meet you." According to Savannah, Her father agreed to meet whoever it was and was told, "he'll come to you." Of course, this piqued their interest as who this fan might be. Savannah bluntly asked, "who is it?" Lo and behold, it was Garth Brooks!
Upon this wild revelation, Savannah recalled her father, saying, "no, no, no, no, I'll go to him. He's like, 'I'll go to him, he doesn't need to come to me. I will go to him." Talk about an OMG moment! "Because we grew up loving country music, it was such a cool moment," she said. It is not often that you get to meet one of your idols, let alone finding out they are fans of yours as well!