The Truth About Tiger King's Doc Antle Legal Issues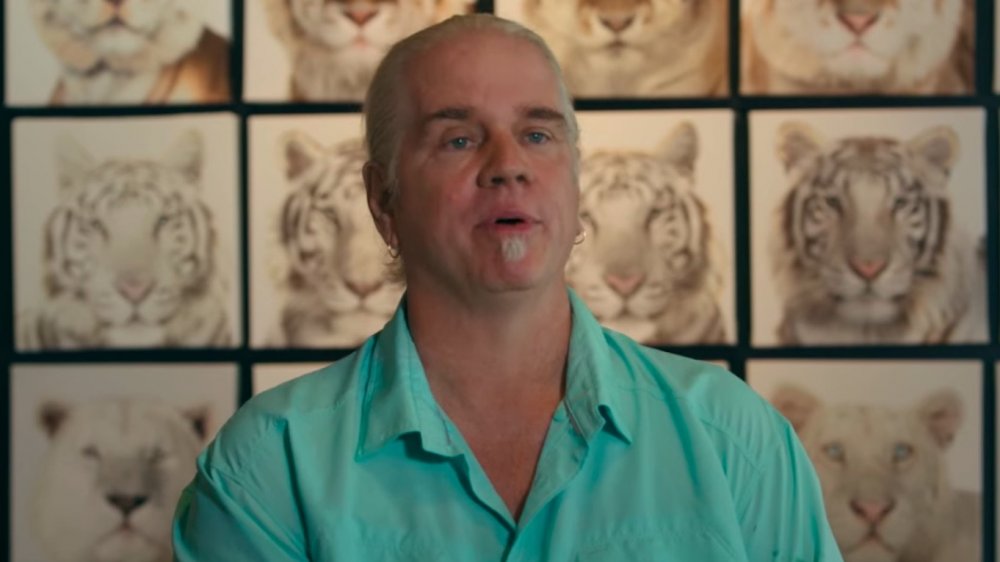 Netflix
Tiger King may have come in with a bang — or, rather, with a growl — but people can't seem to get enough of the big cat owners' antics. Joe Exotic continues to grab headlines from prison, while Carole Baskin has danced with the stars as a commercial alleging that she may have killed her husband aired. But if there's one member of the Tiger King cast who has often, for better or worse, stayed out of the press, it's Bhagavan "Doc" Antle. At least, that used to be the case. 
For those who haven't seen Tiger King, or have just forgotten some details during 2020's constant onslaught of overwhelming information, Antle was accused in the show of running what basically amounted to a cult in some people's opinions. Antle had a variety of young women in a pseudo-polygamous situation, with at least one woman who broke away alleging that the ladies exist in an abusive situation. 
If you have seen Tiger King, it may not come as a surprise that Antle has also had a run-in with the law. Believe it or not, it actually had almost nothing to do with his cult of personality.
Doc Antle has been charged with 2 felonies and 13 misdemeanors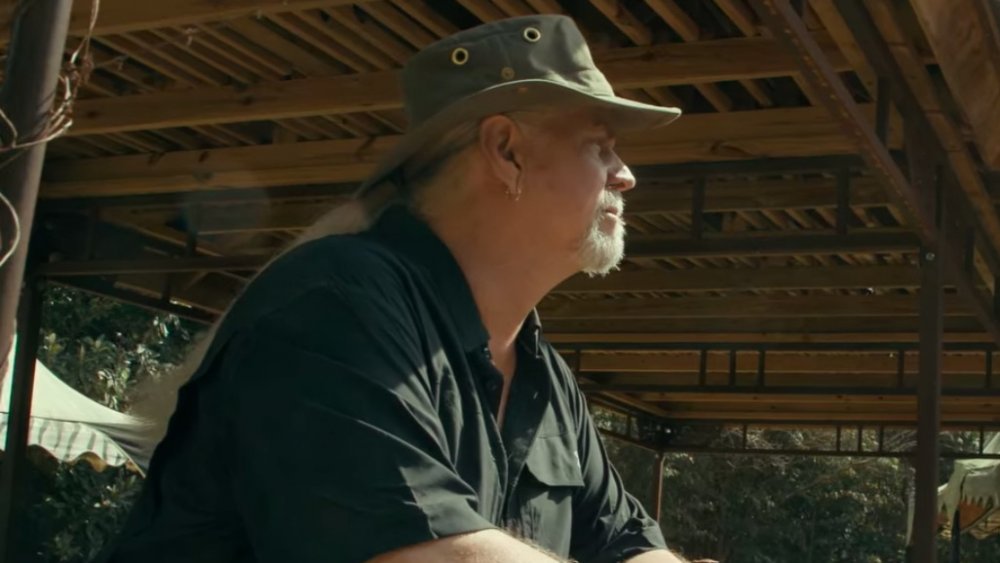 Netflix
Despite the allegations of abuse and general cult-like behavior, Doc Antle has been charged with something completely different, but perhaps not unexpected. According to Today, Antle has been indicted on charges of animal cruelty and wildlife trafficking. Specifically, Antle was charged with a felony count of wildlife trafficking, another felony count of conspiracy to wildlife traffic, and 13 other counts relating to animal cruelty, including four regarding violations of the Endangered Species Act. The charges come after an investigation into Antle and his Myrtle Beach Safari in South Carolina.
Antle allegedly trafficked several lion cubs from a fellow wildlife collector based in Virginia. Two of Antle's daughters, Tawny Antle and Tilakum Watterson, were also charged with a total of six misdemeanor counts of similar charges. Neither Antle nor his lawyers have commented yet on the charges, but with a second season of Tiger King rumored, it's quite possible he will wait until he's back on Netflix to address them. 
No word yet, either, from Joe Exotic, but it's safe to assume he's none too pleased the authorities charged Doc Antle before getting Carole Baskin for anything.