The Untold Truth Of Tom Parker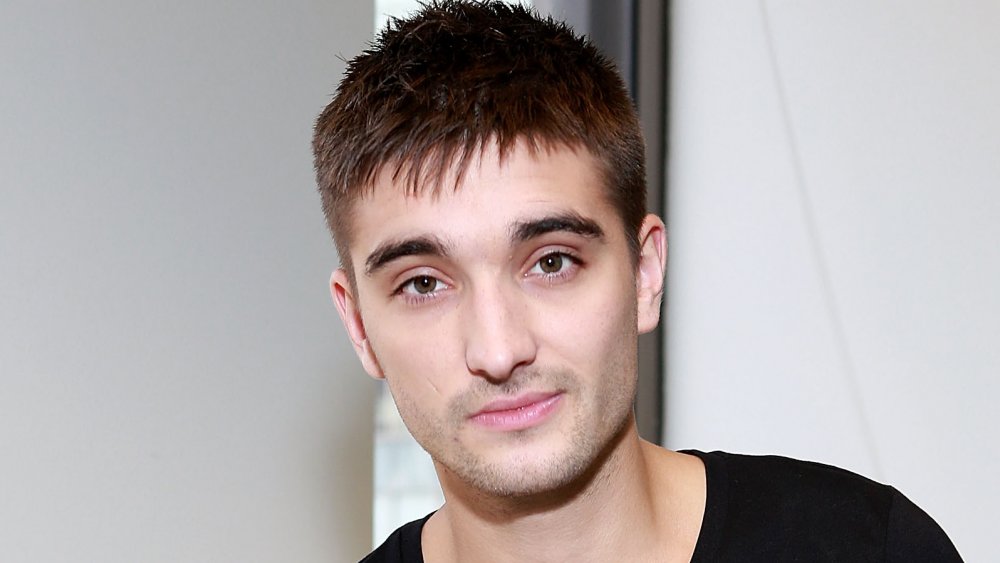 Robin Marchant/Getty Images
Tom Parker, who spent five years as a member of the British boy band The Wanted, revealed on Oct. 12, 2020, that he had been diagnosed with a brain tumor. Parker shared the news on Instagram, posting a photo of himself with his wife, Kelsey Hardwick, and their child. In the caption, Parker gave fans a candid glimpse of his feelings on the subject.
"There's no easy way to say this but I've sadly been diagnosed with a Brain Tumour and I'm already undergoing treatment," Parker said. "We are all absolutely devastated but we are gonna fight this all the way. We don't want your sadness, we just want love and positivity ..." Parker noted that he and his wife were tempted to keep the diagnosis a secret, but, instead, opted to open up about the situation. "... [R]ather than hiding away and trying to keep it a secret, we [decided we] would do one interview where we could lay out all the details and let everyone know the facts in our own way," Parker wrote.
According to CNN, Parker chose Britain's OK! Magazine as his outlet, explaining that "he went to hospital after suffering two seizures" in the summer of 2020. In speaking with OK!, Parker said (via CNN), "They pulled the curtain around my bed and said, 'It's a brain tumour.' All I could think was, 'F*****g hell!' I was in shock. It's stage four glioblastoma and they've said it's terminal ... I still haven't processed it."
In light of the tragic news, here's what we know about Tom Parker.
Tom Parker's life post boy-band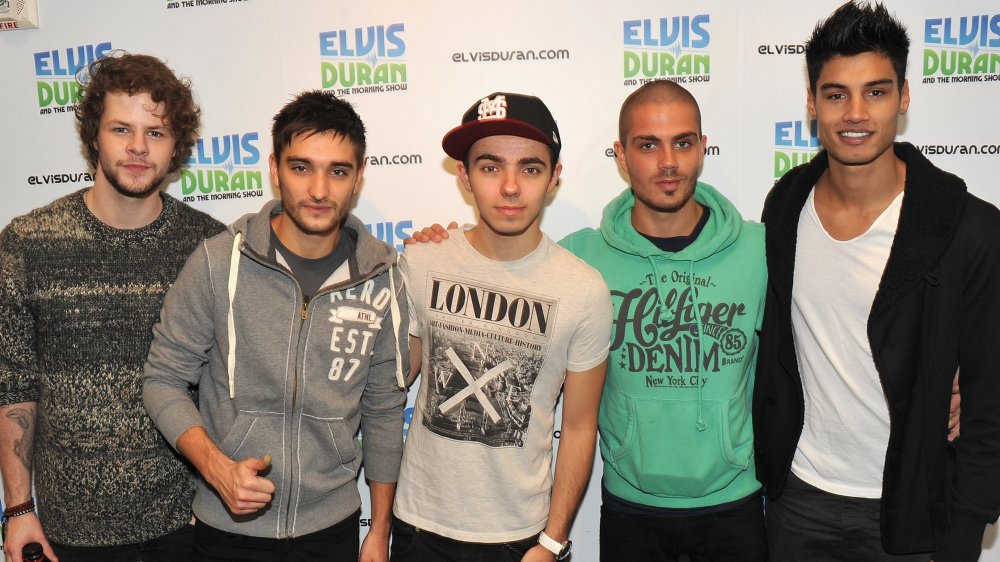 Theo Wargo/Getty Images
Tom Parker joined the British boy band The Wanted (pictured) in the "early 2010s," per BBC, and they quickly rose to success thanks to popular singles like "Glad You Came." During their time together, the band "enjoyed a string of top five singles in the U.K., including two number ones, per CNN.
However, the group split up in 2014 and despite Parker being "devastated" by their parting, according to Hello! Magazine, many other ventures opened up for the star. Parker joined Celebrity MasterChef in 2015, where he made it to semi-finals, per Express.
Returning to his musical roots, in March 2017, Parker took on the role of Danny Zuko in a stage production of Grease and even opted for some retro hairstyling to get the right look. "They were having real trouble getting my hair to look like Danny's," Parker told Hello! Magazine. "It has a mind of its own. So, yeah, I got a little perm to give it some body. It's for the role."
While talking about playing the character of Danny Zuko, Parker admitted, "I think there's a little bit of Danny Zuko in every guy. We think we're the bees' knees, but underneath it all we're all soppy," according to Hello! Fun fact: Parker actually put his wedding on hold to complete his Grease run, but he did eventually get married. Here are all the details.
Tom Parker's wife shuts him down when he acts like a 'diva'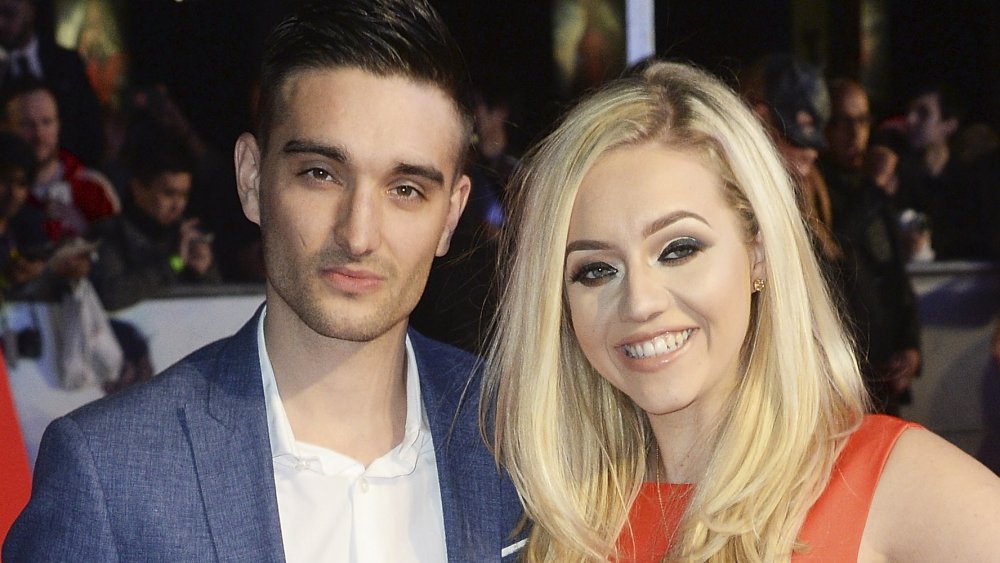 Dave J Hogan/Getty Images
Tom Parker first met actress Kelsey Hardwick in 2010 outside of a London nightclub, per Hello! Magazine. Parker told the outlet that Hardwick doesn't put up with any kind of prima donna pop star behavior. "Kels is very down to earth. If she came out and there was a chance I acted like a pop star, asking her to get me a drink or anything, she'd round on me instantly and tell me to stop acting like a diva and to get it myself."
They got engaged in 2016, but had to hold off on their wedding ceremony because Parker was busy touring in a stage production of Grease. According to a later publication by Hello!, Parker explained, "We wanted to make sure we plan it right and I don't want to take two weeks off, get married, do a week on honeymoon, then go back on tour. I didn't think that was something I'd be comfortable with."
They did finally marry in 2018, according to BBC. As of this writing, they share one daughter named Aurelia. In the summer of 2020, the couple announced that they were expecting their second child, a boy, through some very sweet posts on Instagram.
In light of Parker's tragic news, Hardwick has been using Instagram to support her husband, sharing the same announcement that Parker chose to reveal his diagnosis with fans. There's no doubt that there's a lot of love in that family to lean on right now.