The Untold Truth Of Gretchen Whitmer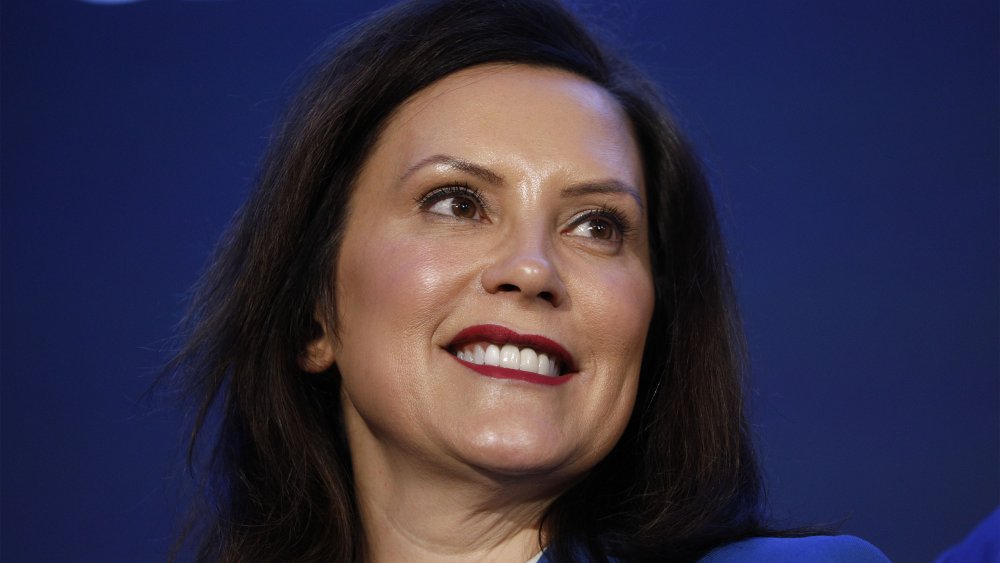 Bill Pugliano/Getty Images
Michigan Gov. Gretchen Whitmer's life sounds like the plot of a movie. The governor made headlines in October 2020 after the FBI thwarted a violent kidnapping plot against her, one in which domestic terrorists also planned to overthrow the Michigan government. 
A group of men who were part of the Wolverine Watchmen, a Michigan-based militia group, planned to "depose Michigan's government and abduct Gov. Gretchen Whitmer," according to court documents via The Hill. The New York Times reports that court documents say the group talked about "trying the governor" for treason. 
Aside from attempted kidnapping, Gov. Whitmer is a lifelong Michigander, she's married to Dr. Marc Malloy, and is a mom to a blended family of five children, according to her website. The governor helped Michigan fight one of the highest COVID-19 infection rates in the U.S. by implementing one of the strictest lockdown policies in the country, according to National Review.
The Michigan governor even had a rap song written about her. Detroit rapper GmacCash's song "Big Gretch" is pays tribute to Whitmer and her swift response to get control of the COVID-19 spread in Michigan. Read on to learn more about the untold truth of Whitmer.
Gretchen Whitmer doesn't back down from a fight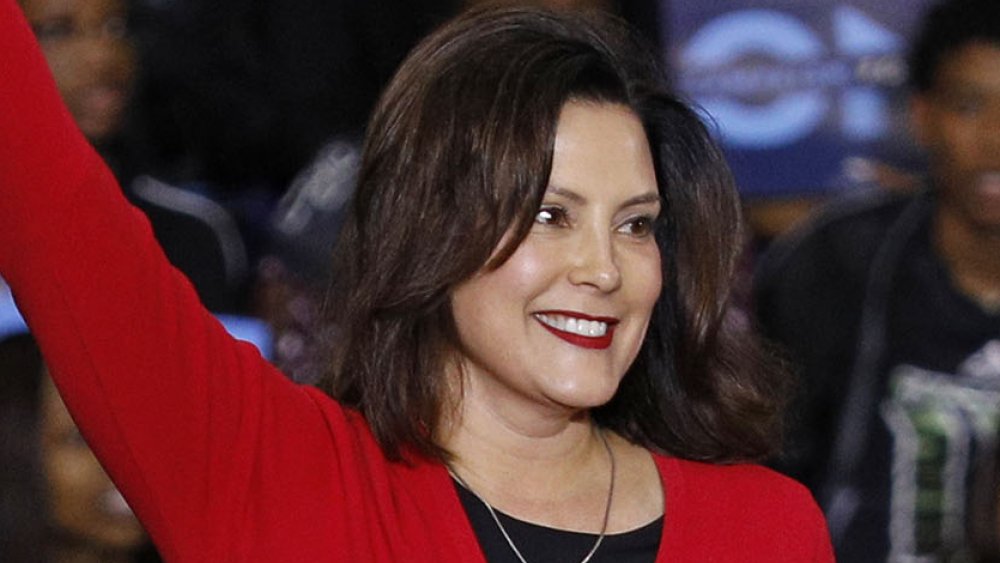 Bill Pugliano/Getty Images
After coming close to a violent kidnapping attempt, some people might stay out of the spotlight. But "Big Gretch" does not back down from a fight, and the Michigan-born governor held a press conference on the same day the news of the kidnapping attempt broke. At the Oct. 8, 2020 press conference, the Michigan governor thanked the FBI and law enforcement who stopped the attack, keeping her and her family safe. 
At the same press event, Whitmer rebuked President Donald Trump for "giving comfort to those who spread hatred, fear, and division." Trump made headlines during the Sept. 29, 2020 presidential debate after asking the violent white supremacist group the Proud Boys to "stand by" instead of criticizing them. After the press conference, the Michigan governor took to Twitter to make it clear she was not going to back down: "They're not 'militias.' They're domestic terrorists endangering and intimidating their fellow Americans. Words matter."