What Vanessa Bryant Had To Say After The Lakers' Big Win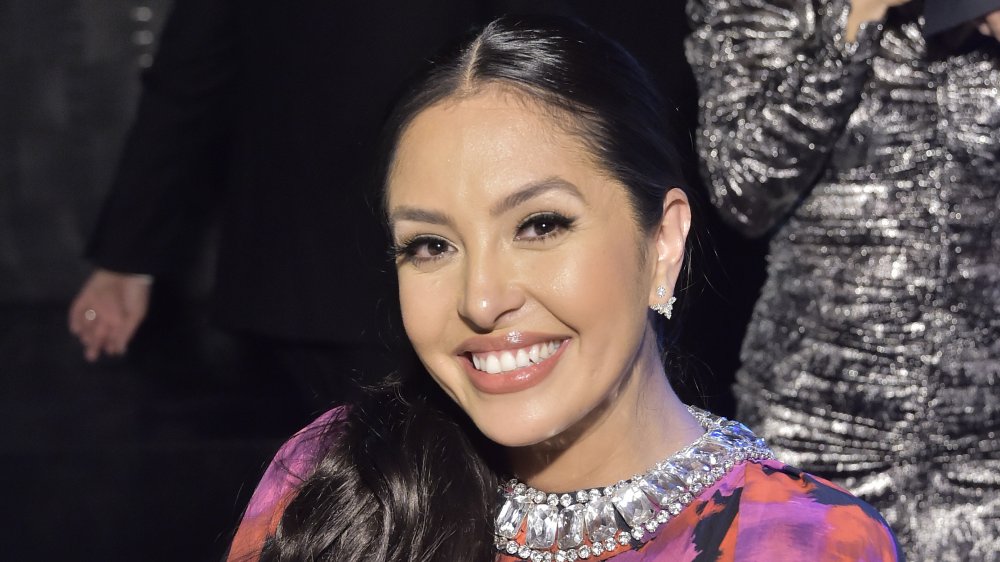 Stefanie Keenan/Getty Images
The Los Angeles Lakers brought home the championship on Oct. 11, 2020. In Game 6 of the NBA Finals, the Lakers snagged the 2020 NBA Championship title in a 106-93 win against the Miami Heat. Prior to their 2020 win, the last time the Los Angeles Lakers had taken home the title was back in 2010. With the help of the late Kobe Bryant, the Lakers defeated the Boston Celtics in Game 7, according to The Los Angeles Times.
The 2020 win comes after a turbulent year for the franchise, with the season being held in the "NBA bubble" at Walt Disney World due to Covid-19. Additionally, the season came following the tragic loss of NBA legend and former Laker Kobe Bryant.
"We got as close as you possibly can be, when that moment happened," Los Angeles Lakers player LeBron James told NBA TV after the big win. "It brought the whole basketball world close, as well, but when you're internal and it hits home, it just means that much more and we locked in from that very moment and said, 'This is bigger than us.'" NBA player Anthony Davis shared similar sentiments about Bryant and the team's desire to "do it for him."
"I know Vanessa's proud of us, the organization's proud of us. It means a lot to us. It's a tough moment, man. He was a big brother to all of us and we did this for him," Davis said. Bryant's wife, Vanessa, was indeed proud of the team, taking to social media to congratulate the Lakers.
Vanessa Bryant wishes 'Kobe and Gianna were here to see this'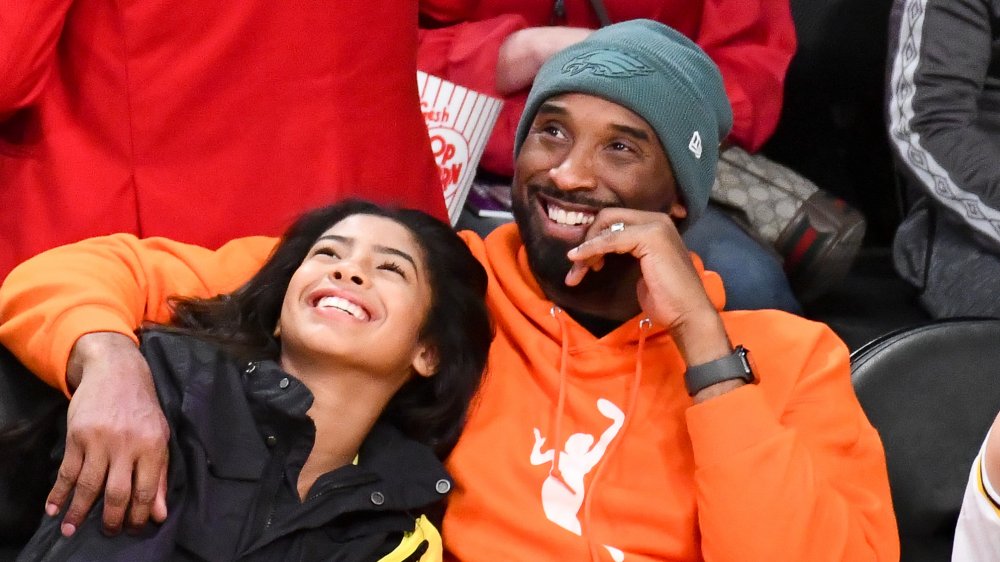 Allen Berezovsky/Getty Images
Vanessa Bryant shared her congratulatory message to the Los Angeles Lakers for their 2020 NBA Championship win on her Instagram Story. According to People, Bryant shared a photo of her late husband, Kobe Bryant, with the Lakers General Manager, writing "Congratulations Uncle P! Congratulations @Lakers Kobe was right RP 'stay the course- block out the noise' – @kobebryant."
She added, "Wish Kobe and Gianna were here to see this." Bryant was killed in a helicopter crash in January 2020 along with his daughter Gianna and seven others.
The Lakers honored Kobe and Gianna in Game 5 of the 2020 NBA Finals with Black Mamba uniforms, per USA Today. According to People, Vanessa "celebrated the decision on her Instagram Story" writing, "Mamba and Mambacita jerseys approved for game 5." Per E! News, after the Lakers' win, Vanessa also shared "a photo of Kobe and Gianna at the 2009 NBA Championship," captioning the picture, "#GirlDad #DaddysGirl #Mamba #Mambacita #2 #8 #24 Congratulations @Lakers."