The Tragic Death Of Two And A Half Men Star Conchata Ferrell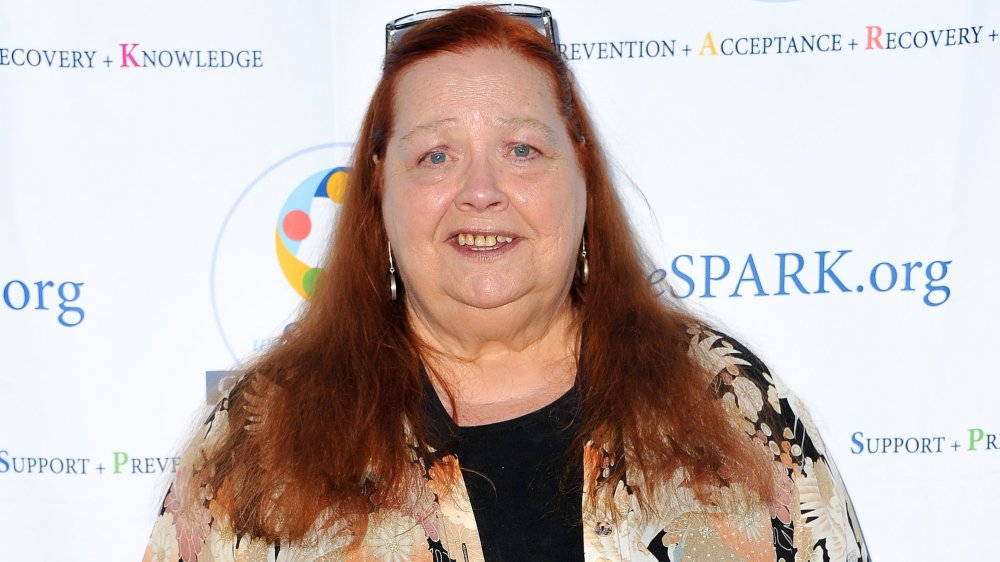 Allen Berezovsky/Getty Images
Two and a Half Men alum, Conchata Ferrell, died on Oct. 12, 2020, due to complications from cardiac arrest, Deadline reported. The actor, who was 77 years old, was "surrounded by family" when she passed, the outed noted.
Unfortunately, Conchata struggled in the months leading up to her death. TMZ reported that Conchata — who played Berta the housekeeper on the CBS series — was feeling "weak" in December 2019 after suffering a kidney infection that spread and contaminated her blood. She was in the ICU for weeks before moving into transitional care in January 2020, and she went to physical therapy daily. As the star told TMZ, she wasn't sure how she contracted the infection.
In July 2020, Conchata's husband, Arnie Ferrell, confirmed to TMZ that, in May 2020, the actor had a heart attack and had required hospitalization. Arnie said that Ferrell got transferred to a long-term treatment center, where she was put on a respirator and received dialysis treatment. She was "semi-conscious" during this time, meaning that she was at least "somewhat aware of her surroundings" but unable to communicate, as TMZ explained.
Arnie said he wasn't able to visit her due to the coronavirus pandemic, but he had been in touch with her nurse "frequently." He shared, "It's going to be a while before there's any recovery. It's all neurological... We are hoping for the best." Sadly, Ferrell wasn't able to pull through, but she had a profound effect on her loved ones and her co-stars, as we reveal below.
'Two and A Half Men' stars remembers Conchata Ferrell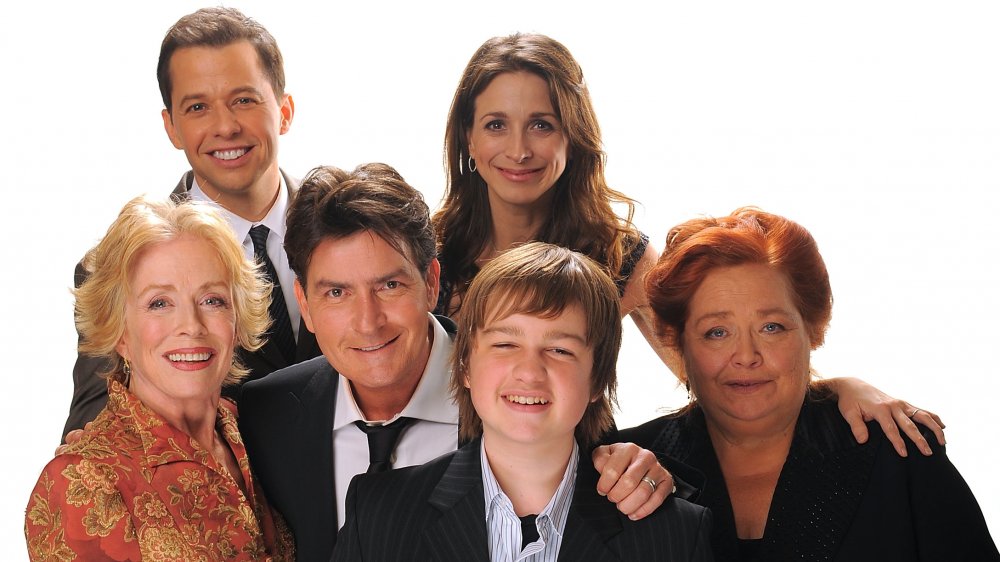 Michael Caulfield/Getty Images
Amid the news of Conchata Ferrell's death, Ferrell's former Two and a Half Men co-stars paid tribute to the actor and her character, Berta. Charlie Sheen (who played Charlie Harper) tweeted that Ferrell was "an absolute sweetheart, a consummate pro, a genuine friend." He added, "A shocking and painful loss. Berta, your housekeeping was a tad suspect, your 'people' keeping was perfect."
Jon Cryer (a.k.a. Alan Harper) shared, "She was a beautiful human. Berta's gruff exterior was an invention of the writers. Chatty's warmth and vulnerability were her real strengths. I'm crying for the woman I'll miss, and the joy she brought so many." He recalled, "I remember her first day on 2 1/2 Men. It was our second episode and I felt so lucky that they'd been able to cast her on the show. I gushed to her about what a fan i was of hers and she simply refused to believe it." The actor continued, "I'm glad that I absolutely knew how fortunate I was to share a stage with her. I treasured every moment and will continue to until we meet again." 
Melanie Lynskey (who starred as Rose) tweeted, "Lovely, brilliant Chatti. I'm weeping. She was the warmest, most gracious lady. Her husband Arnie came to every single taping of Two And A Half Men and sat in the audience, beaming with pride. Her sweet daughter Samantha was often there too. Oh, she was loved. She will be missed."
Conchata Ferrell was an accomplished actor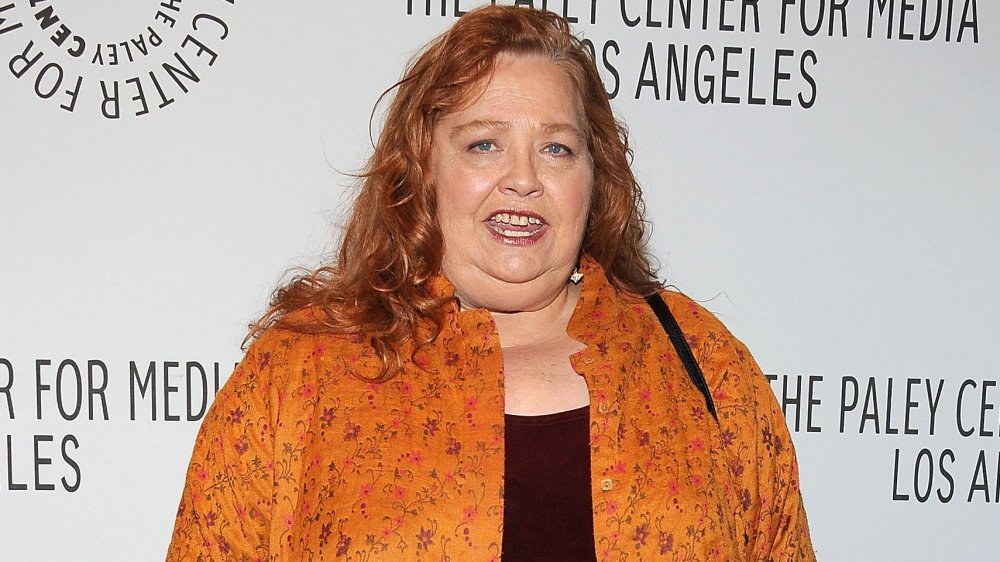 Valerie Macon/Getty Images
Conchata Ferrell is arguably best known for her portrayal as a housekeeper named Berta on the sitcom, Two and a Half Men, but she is a very accomplished actor aside from that role. As Ferrell's Two and a Half Men co-star, Jon Cryer, explained, "If you're so inclined, today would be a great day to check out her wonderful body of film work. Edward Scissorhands, Erin Brockovich or some of her work from back in the day like Network and the little seen gem Heartland with Rip Torn."
Ferrell also appeared in the classic 2002 Adam Sandler movie Mr. Deeds, playing the character of Jan. Following the news of her passing, Sandler took to Twitter to honor his late co-star. The actor wrote, "RIP. Great lady. Will be missed terribly. So sorry to her family," along with a photo of Ferrell. As a fan noted in the replies to Sandler's tweet, "RIP... She made everything she was in better! Loved the scene in 'My Fellow Americans.'"
The star earned an Emmy nomination in 1993 for her role as Susan Bloom on L.A. Law, Deadline noted. Throughout her career, she also scored nominations in 2005 and 2007 in the Supporting Actress category for her role as Berta, and other noteworthy credits include Good Times, ER, Grace and Frankie, Buffy the Vampire Slayer, and more. 
Ferrell will be missed by her friends, family, and fans, but her memory lives on in her acclaimed work.