Small Details You Missed In BLACKPINK: Light Up The Sky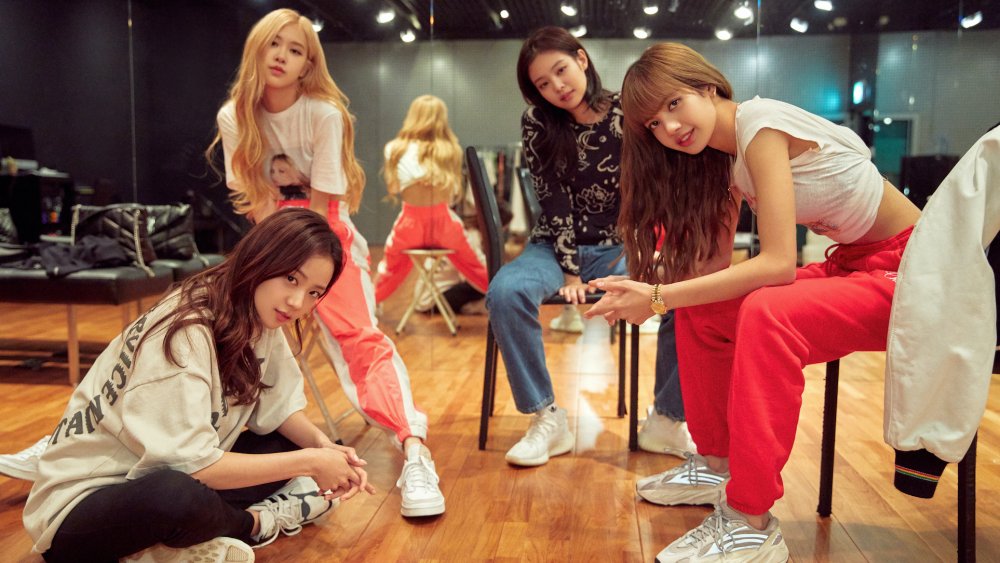 Courtesy of YG / Netflix
This content was paid for by Netflix and created by Nicki Swift.
2020 was a busy year for BLACKPINK, the all-female K-pop band comprised of Jisoo, Jennie, Rosé, and Lisa. That year, BLACKPINK released two summer singles — and the stunning accompanying videos — "How You Like That" and "Ice Cream" featuring Selena Gomez. The mesmerizing "How You Like That" video was a worldwide hit, and it picked up five Guinness World Records for its "86.3 million views in the first day of release." Following the huge success of their singles, the ladies released their first LP, The Album. Plus, fans — known as Blinks — received unprecedented behind-the-scenes footage of the group thanks to the Netflix documentary BLACKPINK: Light Up the Sky. 
The story shows viewers how Jisoo, Jennie, Rosé, and Lisa went from four ordinary young women to one of the biggest acts in the world in a span of just a few years. Throughout the documentary, the fabulous and fashionable foursome provide a look into their lives like never before. And along the way, fans learned several details that almost completely changed the trajectory of BLACKPINK. 
Here are some of the small details you might've missed in BLACKPINK: Light Up the Sky. 
How to style the perfect outfit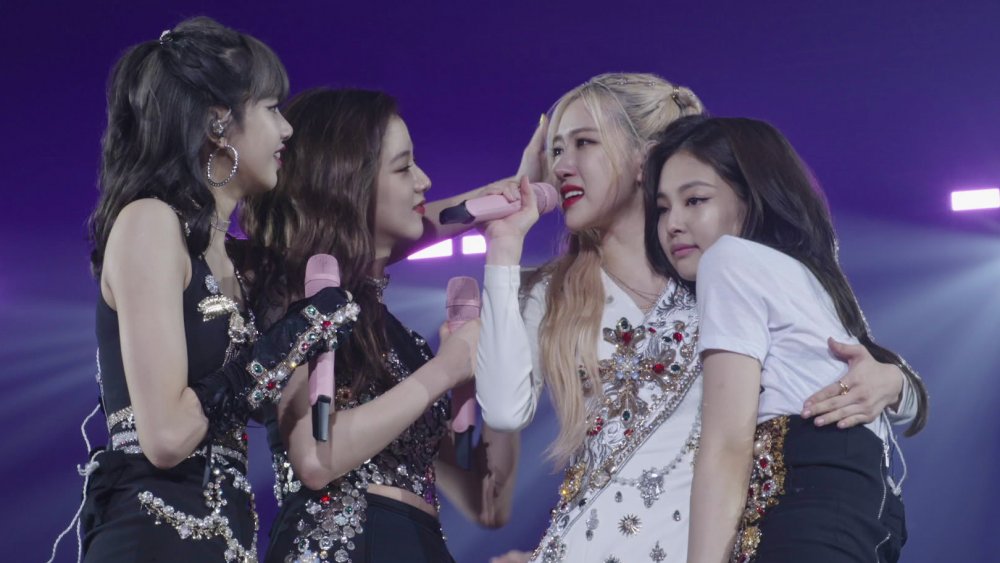 Courtesy of NETFLIX
An undeniably awesome aspect of K-pop is the extravagant music videos. And none do it better than BLACKPINK. Between "Ddu-Du Ddu-Du" and "Kill This Love," every clip seems to feature another delightful outfit on each star. Even off stage, the four ladies have built quite a reputation for their street style. The biggest names in fashion took notice and approached the four members, who are "serving as brand ambassadors for the likes of Celine, Chanel, Dior, and Saint Laurent," according to Elle. And the outfits are downright spectacular during the band's live stage performances. And as it turns out, the ladies of BLACKPINK are highly involved in the selection of each article of clothing worn on stage, as the documentary reveals. 
"Fittings like this, it is one of the biggest, creative parts that we do," Jennie explained as the members tried on various tops and bottoms. 
"If we have to wear something, all of us try it at least once and see how it fits in a group," Rosé revealed, adding that the process "takes a long time." This is especially important since the clothes and accessories need to withstand the high-intensity dance moves from all the members. "Since we do crazy, crazy choreography on stage it all has to be really engineered," Rosé said. Or as Jennie put it, to "make sure nothing fluffs out."
Who is the man behind the mask?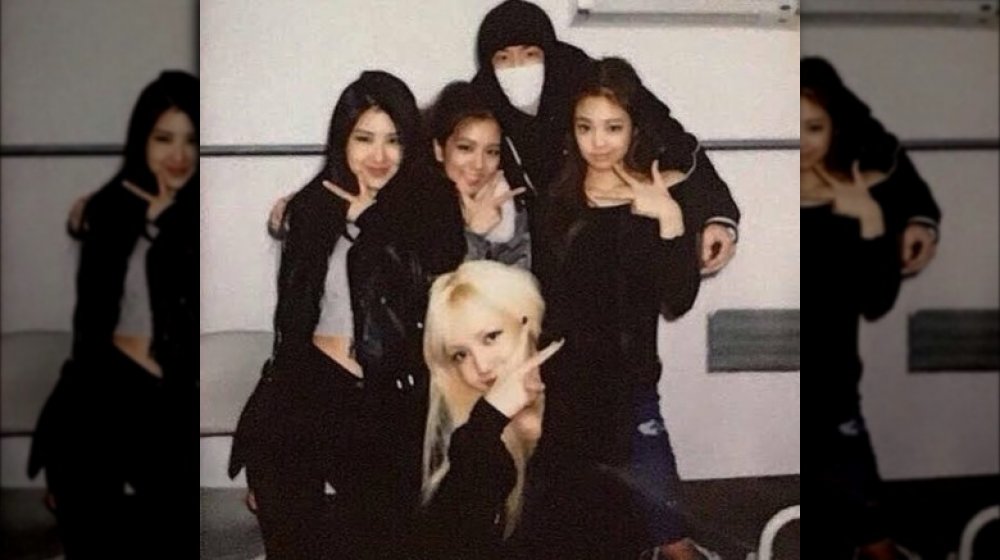 In BLACKPINK: Light Up the Sky, viewers meet the unofficial fifth member of the band: Teddy Park. The producer for YG Entertainment talked about his studio work with BLACKPINK from the very beginning. "I've written and produced every single song that's come out so far," Park explained. All four members affectionately refer to Park as "Oppa," which means older brother in Korean. Park went on to reveal what it's really like to work with the band, like the hard work of each member in the recording booth. But Park himself is also shrouded in a bit of mystery throughout the film, since he wears a mask in every scene.
But for those playing close attention, you can briefly glimpse the man's face. In a flashback sequence, the documentary shows Park in the first stage of his career as a member of the highly influential K-pop group 1TYM. From there, he eventually transitioned into becoming a producer for YG Entertainment. In fact, he's one of the company's heavy hitters. 
As Lisa explained, "Teddy was someone like a CEO. If somebody did something with Teddy, or met with Teddy, it was considered to be a big deal." Of course, now, the ladies themselves are considered to be a big deal. So could some of the BLACKPINK members eventually transition into mentorship or production roles of their own? Only time will tell.
An alternative BLACKPINK reality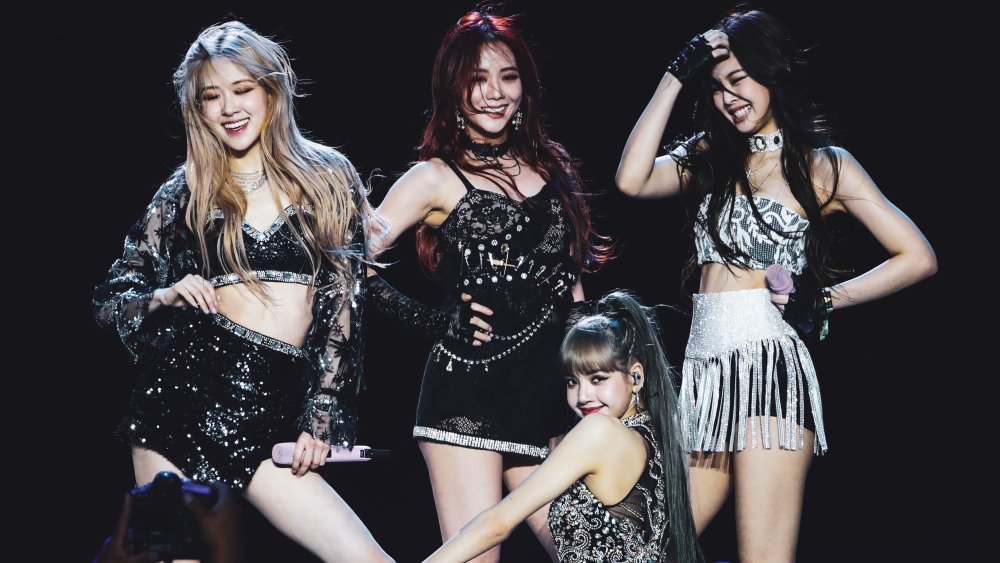 Rich Fury/Getty Images
BLACKPINK's debut song, "Whistle," first introduced the four ladies to the world. And that song, alongside "Boombayah" from the Square One EP, landed on the top two spots on Billboard's "World Digital Songs" chart in 2016, via Billboard. But did you notice that "Whistle" almost never left the studio in the first place? 
As producer Teddy Park explained in the documentary, that particular song was not popular prior to its official release. "Too many people thought it was risky," Park said. "it has this weird country vibe to it and it's super minimal. It just sounded too empty for a lot of people. Most people were against it," he revealed. "But we just pushed forward." The producer and the ladies were all confident in the track, featuring an infectious beat and whistling throughout the song. As Rosé revealed, in "the last minute we were like 'it has to be on.'" Turns out the band's instincts were right. "Whistle kept going up and up and when it hit number one we were just so happy and excited," Jisoo said.
Looking back on its success, Jisoo, Jennie, Rosé, and Lisa reminisced with Park about the creation of "Whistle." Jisoo jokingly asked the producer if he remembered the band having to record "that whistling sound a thousand times." 
Park's response: "I cannot forget that."
The original idea for an epic girl band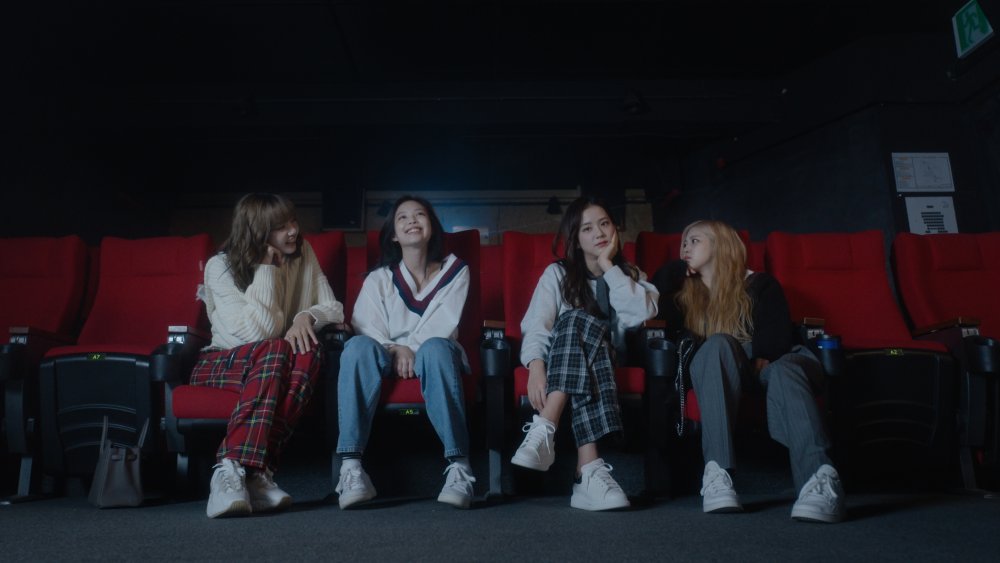 Courtesy of NETFLIX
Mention the names Jisoo, Jennie, Rosé, and Lisa, and music fans will instantly know you're talking about BLACKPINK. That's because their individual personalities are just as important as the collective group. The ladies work so well together that it's hard to believe any other combination would be as good. And yet, the original makeup of BLACKPINK was almost drastically different from the band that dominates the industry. YG Entertainment's goal at BLACKPINK's beginning was to create a super group of women — one comprised of way more than just four members.
"The very first group of people that trained with me, none of them are here with me right now," Jennie revealed in the documentary about her years of competitive training. 
"I think there were like nine girls; they were planning on creating a big group. So, they had a lot of girls there," said Rosé about training for YG Entertainment. 
Producer Teddy Park confirmed her memory in the documentary. "When I first came in the picture there were seven, eight, nine girls, and we started cutting some songs and sonically whatever that sounded the best, the four girls, right now, the combination," Park said about the BLACKPINK ladies. "And of course, you start looking at their individuality, their character. The four of them just felt right," he added.
Lisa brings the laughs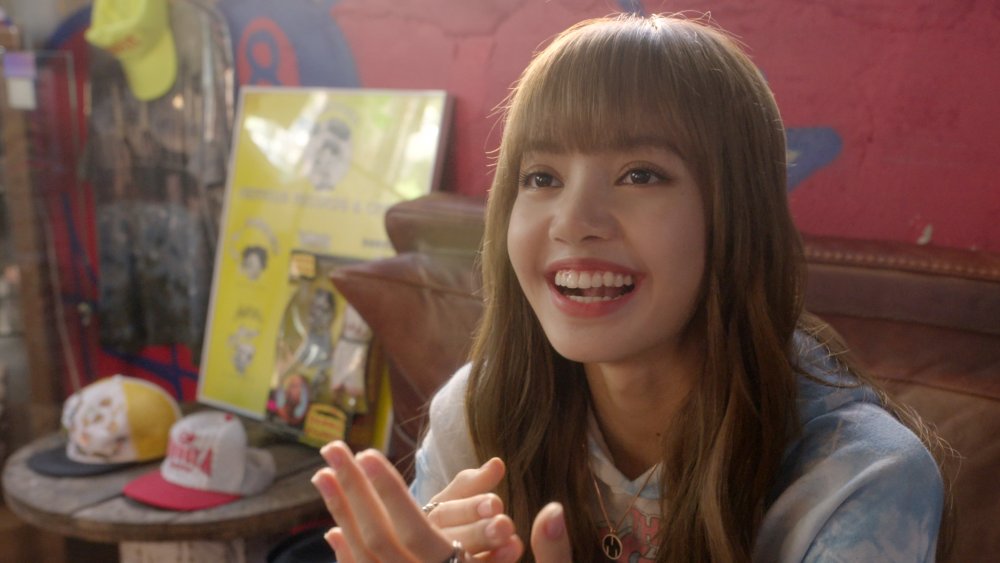 Courtesy of NETFLIX
Lisa, from Thailand and the group's youngest member, is skilled at many things. The documentary highlighted her upbringing, which was full of dance competitions and singing lessons. So, it's no surprise she landed in the best girl group in the world as a rapper and the lead dancer. With such a big personality on stage and in music videos, it's interesting to realize what her role is when the group is out of the spotlight. As it turns out, Lisa's known as the funny one of the group. The comic relief that Lisa provides comes at opportune moments too. "She brings positive energy into the group," Jennie said. 
Jisoo added kind words about her bandmate too. "If someone is fed up one day, she makes that person laugh. She keeps us energized," Jisoo said.
Lisa herself, meanwhile, said her own energy could sometimes be too much. Lisa said she can bring too much positivity when the "mood is sour." 
"But it really helps," Jennie countered. Lisa conceded and vowed to keep up the joyous energy in the group. 
"Ok, I'll keep doing that. Keep going Lisa," the rapper responded with a smile.
Rosé's super-secret song folder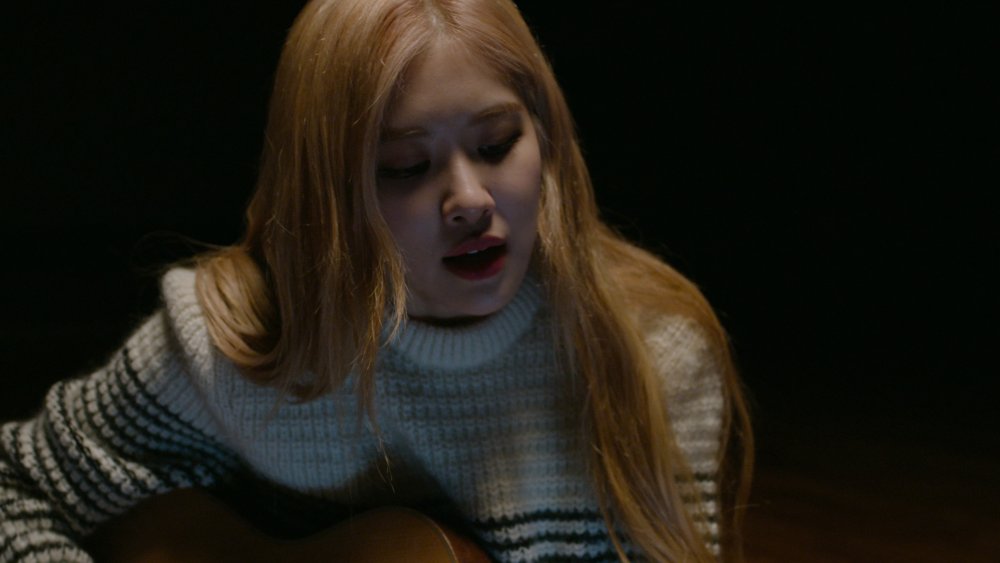 Courtesy of NETFLIX
In the documentary, all the ladies talked about their admiration for Rosé. It should be no surprise that Rosé obviously loves music, and the documentary revealed that she stays up until the early morning hours to rehearse and play. Cameras also give viewers an inside look at some studio sessions between Rosé and producer Joe "Vince" Rhee.
It's in these sessions, we find out, that Rosé is free to truly express herself, which also means revealing her most intimate moments and pushing through her fear. 
"I've always been so afraid of getting in the studio or writing something," the singer said. 
"She's shy about sharing that story, it's just super personal to her," Park revealed. She's so shy, in fact, that she has a secret folder full of all of her solo work. The collection is "like her diary," according to Park. And more than that, apparently none of the other members of BLACKPINK can listen to these songs without her permission. 
"We even saved this whole file in this secret folder because I said, 'Nobody can listen to it. Hide it from everyone,'" she confessed. But Rosé added, "it feels just like expressing myself."
Jennie's life changing choice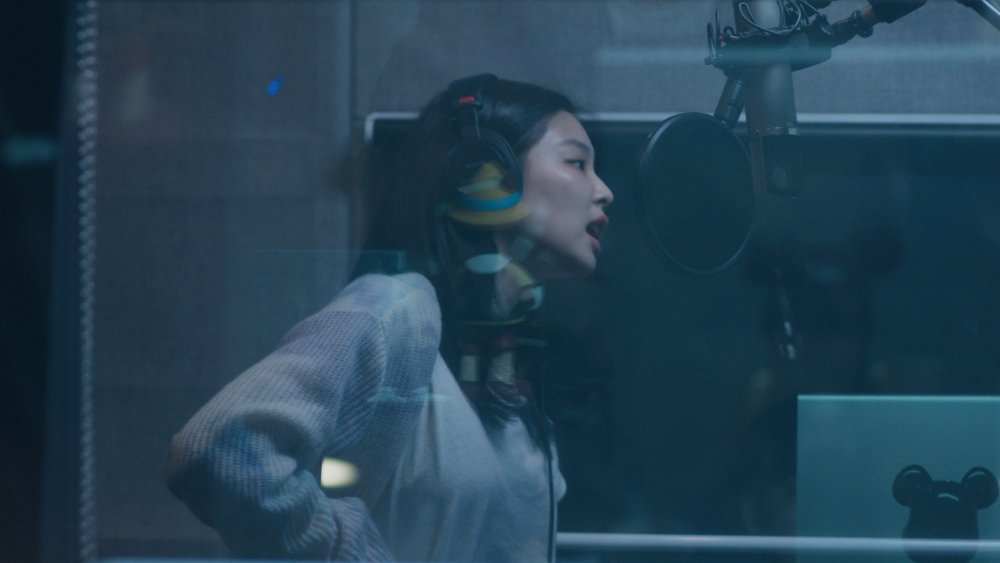 Courtesy of NETFLIX
One of the best parts about BLACKPINK: Light Up the Sky is the peek into each member's childhood. For instance, Jennie opened up about her childhood in Korea. An only child raised by a single-mom, Jennie grew up in Seoul until she was 10 years old. After a trip with her mother to Australia and New Zealand, Jennie relocated permanently to New Zealand to attend school. But after five years, she prepared for yet another big move. 
At the tender age of 15, Jennie had to decide whether to move once again for school — this time, to the United States. "Everything was kind of decided, like 80 percent," she said about the move. "But I came back to New Zealand to pack my stuff up. That's when I realized I don't want to go to America and do another study there by myself. I actually want to become a singer," Jennie revealed. Instead, she pursued her dream and actually became the first member of the BLACKPINK crew. 
Meanwhile, Jennie's eventual return to America turned out to be much different than she ever could have dreamed of. Eventually, she and the rest of BLACKPINK returned for media appearances and performances in the United States, highlighted by their history-making performance at Coachella in 2019.
'Unnie' Jisoo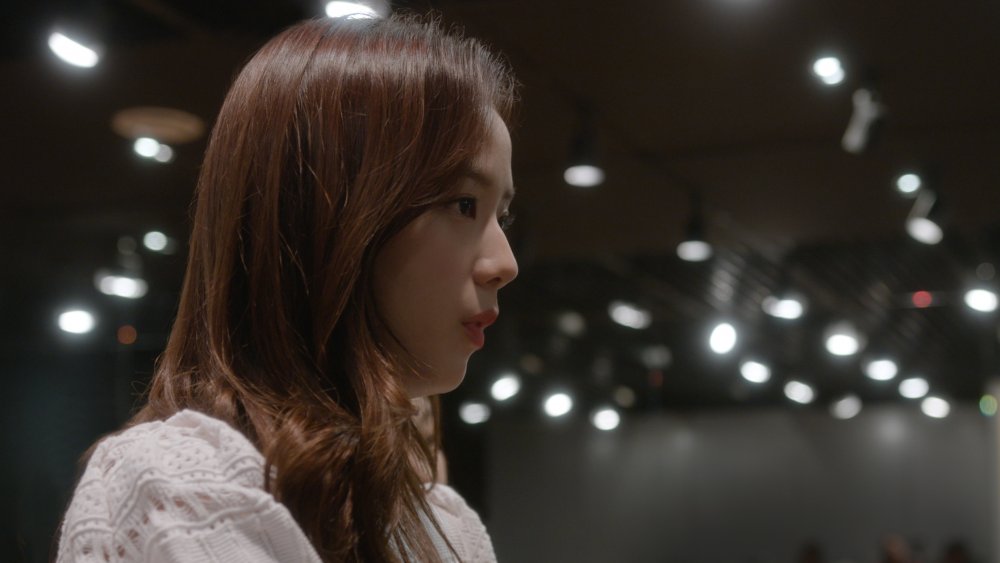 Courtesy of NETFLIX
Throughout the documentary, BLACKPINK: Light Up the Sky, viewers get an exclusive peek into the relationships between the four members. One in particular, Jisoo, emerged as the intra-group mentor for BLACKPINK. Her path to the group started as a young woman who joined a drama club in the 11th grade. To expand her portfolio, she decided to audition at different places. And the first place she auditioned? That would be YG Entertainment in 2011. 
"I didn't know much at all about YG before I arrived there the first day," Jisoo revealed. And the singer added, "I never thought I'd actually be doing it for real." But her dream eventually became a reality. In addition to being a member of the hottest girl group on earth, she also plays a vital social role. As the oldest member she supports the other three, who in return call her "Unnie." This affectionately means "older sister" in Korean because "it's like family," Jennie said. "There's no doubt I feel a sense of responsibility. I try the best I can to take care of the other girls," Jisoo explained.
Teddy Park, the band's producer, shared his thoughts about Jisoo's work ethic and personality. "She does have that professional poker face. I've known Jisoo for a good six years. Seen her cry once," Park remembered. He also added that she's incredibly smart — and not just book smart. "I would say she's street smart," the producer said.