The Meaning Behind Demi Lovato's Commander In Chief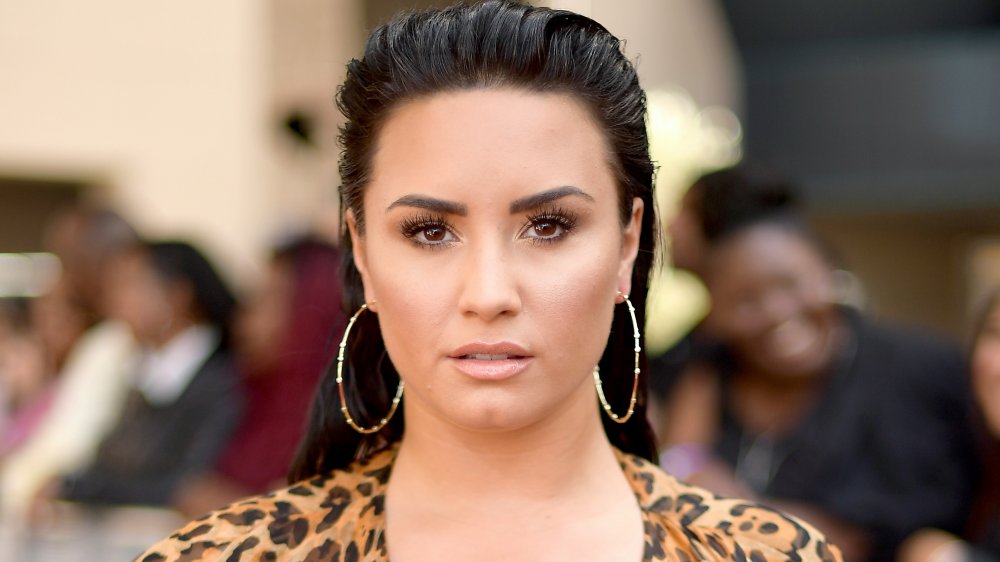 Matt Winkelmeyer/Getty Images
On Oct. 13, 2020, Demi Lovato debuted her track "Commander in Chief." The day of the single's release Lovato teased that an accompanying music video would drop on Oct. 15, 2020, adding some lyrics from the track: "Won't give up, stand our ground ... We'll be in the streets while you're #CommanderInChief."
The song is a powerful testament to the tragedies that have taken place in America in recent years, and Lovato's message in "Commander in Chief" is poignantly directed at President Donald Trump and his presidency. Lovato sings, "Commander in Chief, honestly/If I did the things you do/ I couldn't sleep, seriously." In the song, Lovato speaks about a state of crisis in America and then asks, "Commander in Chief, how does it feel to still/ Be able to breathe?"
It's no coincidence that Lovato released her song right before the presidential election on Nov. 3, 2020, according to Billboard. In fact, Lovato actually spoke about the song's meaning shortly after its release. Here's what she had to say.
Demi Lovato used her new song to support unity and voting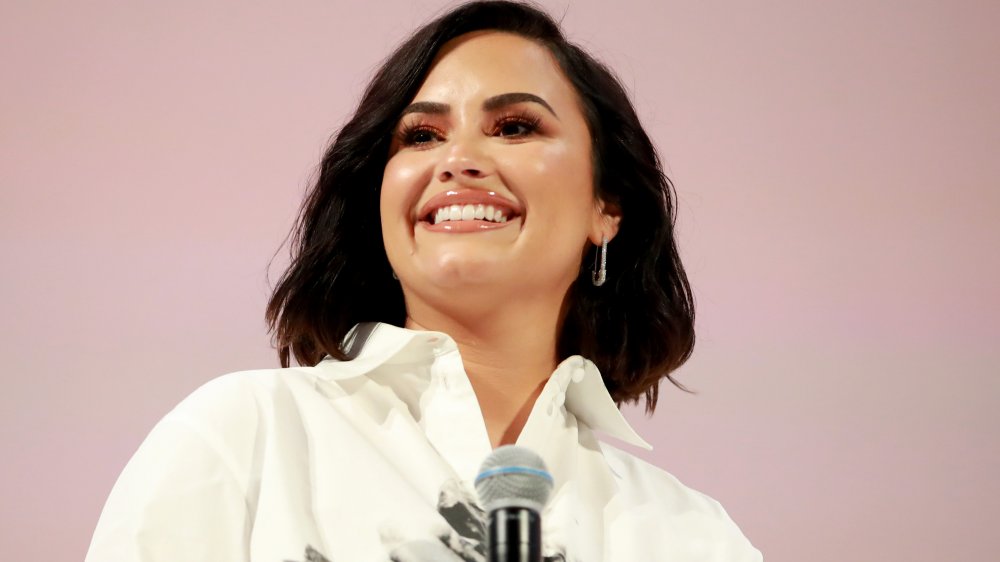 Rich Fury/Getty Images
Demi Lovato's track "Commander in Chief" is packed with political commentary, as well as a scathing message directed at President Donald Trump. Lovato spoke to CNN on Oct. 14, 2020, mere hours after she dropped the single. "There's been so many times that I've wanted to write the President a letter or sit down with him and ask him these questions," Lovato said. "And then I thought, I don't really actually want to do that and I thought one way that I could do that is writing a song and releasing it for the whole world to hear and then he has to answer those questions to everyone and not just me."
According to CNN, Lovato's goal isn't to spark division, but rather to encourage her fan base to vote on Nov. 3, 2020. Per Billboard, "Make America United Again" is the motto Demi Lovato is aiming for in her powerful, politically driven new song "Commander in Chief."