This Was The Worst Celebrity Guest Ever On The Today Show, According To Hoda Kotb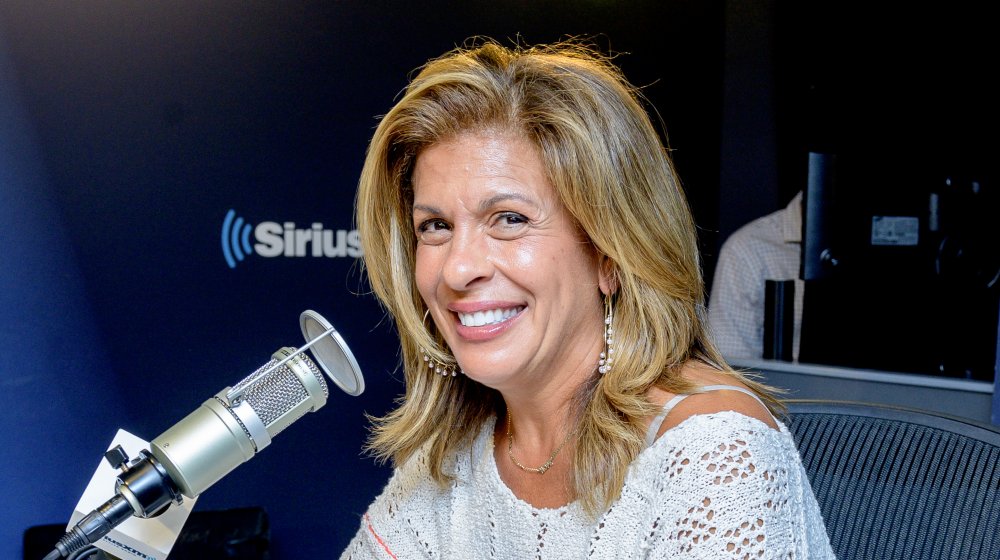 Roy Rochlin/Getty Images
During an October 2020 segment on Watch What Happens Live with Andy Cohen, Today Show host Hoda Kotb was joined by her former co-host, Kathie Lee Gifford, to play a game of "Plead the Fifth." Gifford asked a series of questions (the journalist had one opportunity to "plead the fifth") and prompted Kotb to name Gifford's least favorite Today Show guest. Gifford, who considers herself one of Kotb's best friends, noted that they'd probably have the same answer.
But first, let's rewind. Kotb has been with the Today Show since 2007, and her illustrious career in broadcast journalism first began in the late 1980s. The broadcaster has conducted countless interviews in the last couple of decades and spent 11 years working alongside Gifford, with the two chatting with everyone from Dolly Parton to Martin Short. Although Kotb has many happy anecdotes from this time, she also has a few uncomfortable memories.
So who left a negative impression on Kotb? We reveal the answer after the jump.
Frank Sinatra Jr. rubbed Hoda Kotb the wrong way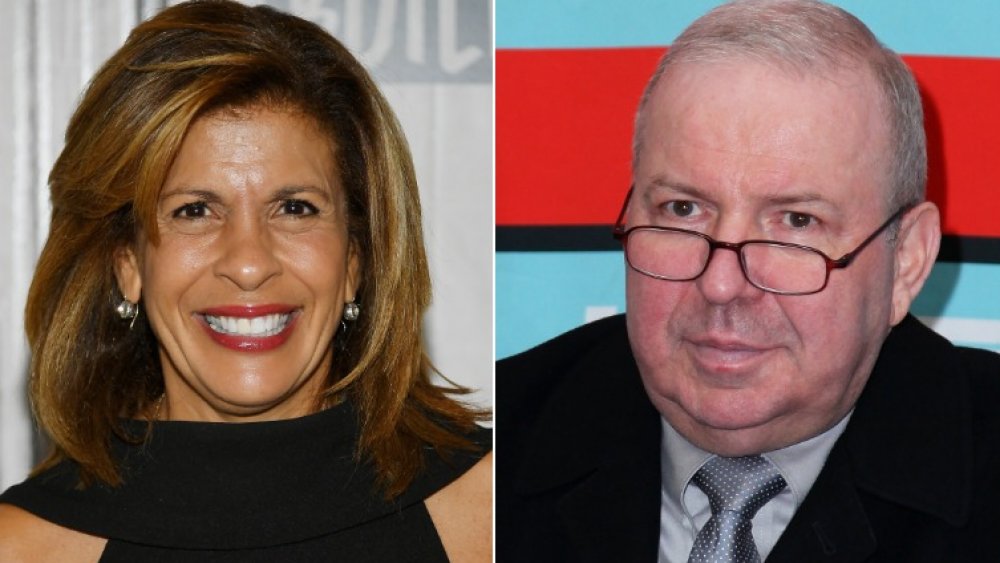 Nicholas Hunt, Mike Coppola/Getty Images
As it turns out, legendary singer Frank Sinatra's son, Frank Sinatra Jr., didn't leave a good impression on both Hoda Kotb and Kathie Lee Gifford. Sinatra Jr. went on the show in October 2015 to promote his new book, Sinatra 100, but it didn't go as planned. What should have been a conversation about honoring the senior Sinatra went haywire because, as Kotb stated during Watch What Happens Live, the author "didn't want to talk" about the book. "He was the worst guest we've ever had, bar none," Kotb explained.
In the interview, Sinatra Jr. — who died in 2016 — passed off many questions to his co-author, Charles Pignone, who also attended the segment. The following day, Gifford declared that it was the "worst interview" she had ever done. The former Live with Regis and Kathie Lee star joked to Kotb, "The good news is Hoda is that it will never be that bad again for you."
It's nice to see the Today Show cohosts were able to laugh off the cringeworthy interview. All's well that ends well!