This Is How RHOP's Robyn Dixon Lost All Her Money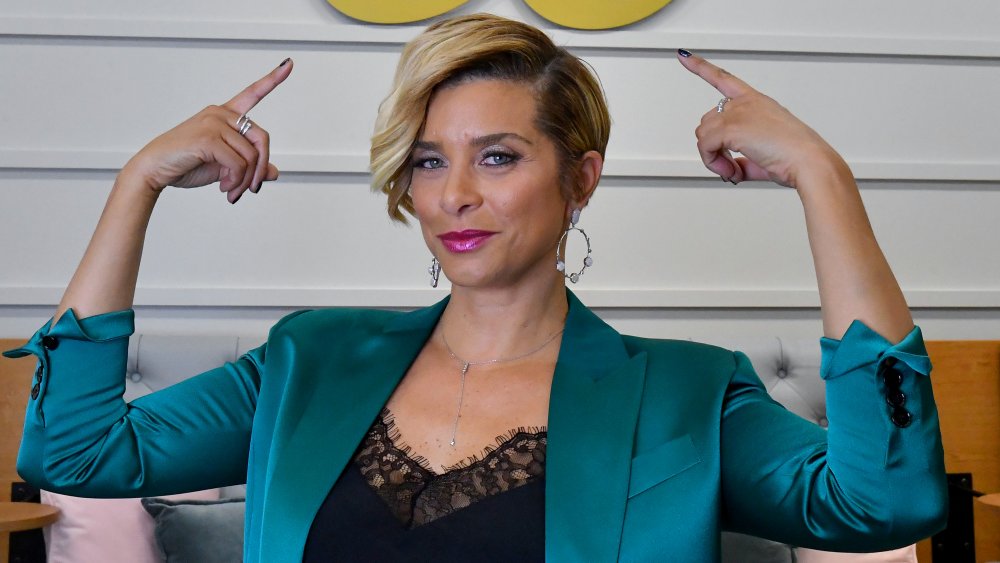 Larry French/Getty Images
Fans of The Real Housewives of Potomac are no strangers to the Dixons' financial struggles. In season one of the hit reality show, Robyn Dixon was honest about how she and her husband, Juan Dixon lost all the money Juan had made during his time playing in the NBA. The debt they owed forced the couple and their two children to dramatically downsize their lifestyle. The experience was so hard on the pair, it was part of the reason for their separation. (The Dixons have since rekindled the romance.) It was during one chilling episode with a hired medium that viewers were made aware of a former friend of the Dixons who allegedly stole hundreds of thousands of dollars from them before taking his own life. 
The show aired three years after the Robyn filed for bankruptcy in 2013. At the time, Robyn claimed that she owed $217,000 of debt but only made about $2,000 a month, R Online reports. The hefty amount of debt reportedly included $28,372 in car payments for her 2011 Volkswagen that was eventually repossessed, $16,577 to American Express, $10,871 to Discover, and about $3,000 to Bloomingdale's. Reports show her bankruptcy ended in 2014 after being discharged. However, Dixon was forced to "enroll in credit counseling" in addition to paying the IRS $16,183 in back taxes. But, is it possible the credit counseling classes didn't work? 
Maybe Turbo Tax isn't the move to manage reality TV money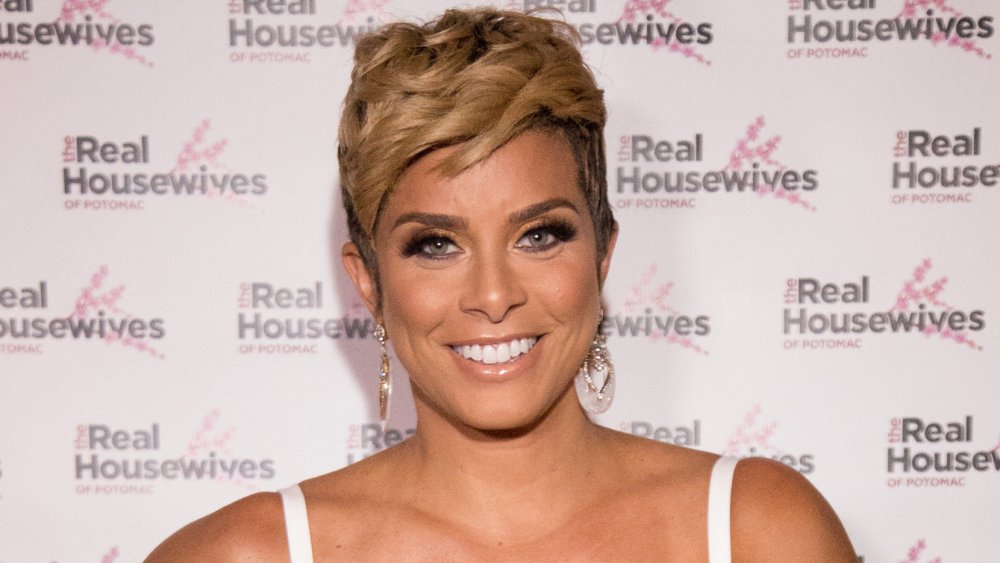 Brian Stukes/Getty Images
Back in October 2019, Bossip reported on the alleged $90,000 that Robyn Dixon owed in back taxes at the time. According to documents obtained by the outlet, the Bravolebrity allegedly owed "$4,057 from 2015, $34,030 from 2016 and $48,377 from 2017." With the first season of RHOP airing in 2016, it's evident why the taxes owed drastically spiked from 2015 to 2016. But, it appears Dixon's five seasons with Bravo haven't gotten her back in good standing with the IRS. Her Season 5 storyline revealed the tax lien she was hit with in 2019 was due to "unreported income," with the mother of two admitting that she does her own taxes but considers herself "a bad accountant," per Champagne and Shade. 
In a discussion about Robyn's tax issues with Juan Dixon showed support for her and reminded her that he had been there before. But the former NBA player had already retired and wasn't cast on a hit reality show when it happened. Fans of the show are wondering exactly how Dixon lost all her money while being cast on such a successful show. But, Dixon isn't the first housewife who had to share their money woes on television, and she certainly won't be the last.