The Hilarious Question People Are Asking After Garth Brooks' BBMAs Performance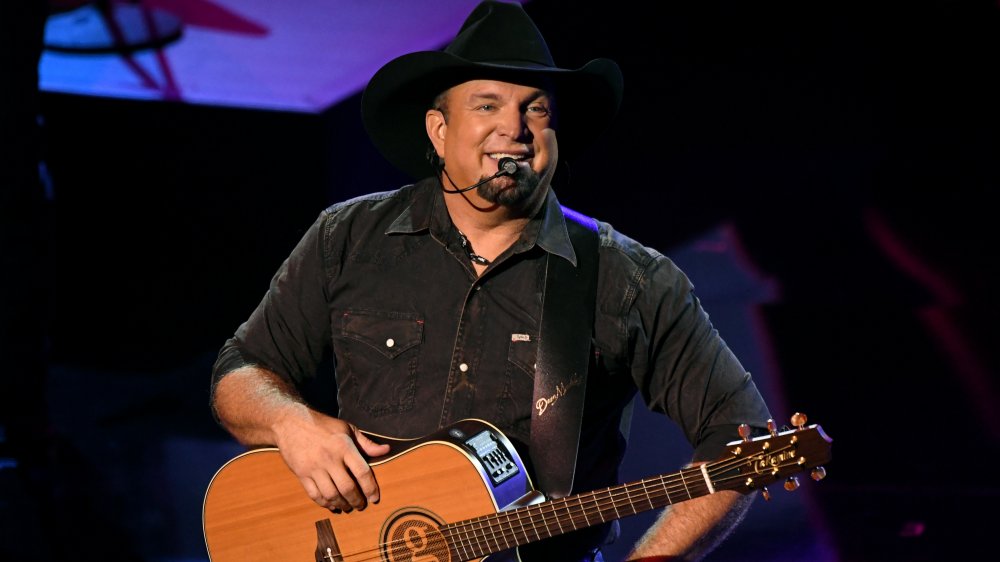 Kevin Mazur/bbma2020/Getty Images
Garth Brooks won the Icon Award at the 2020 Billboard Music Awards — and he's in great company. Past recipients of the award include Jennifer Lopez, Mariah Carey, and Janet Jackson. He has truly earned this honor, selling more than 159 million albums throughout his storied career. In fact, he is the top-selling solo artist in United States history. Brooks is the only country performer who has had songs on the Billboard Hot Country Songs chart in each decade from the 1980s to the 2020s. He's so successful, in fact, that he actually took himself out of the running for CMA Entertainer of the Year in 2020, after winning the prize a record-breaking seven times. 
The singer has built up a very loyal following since he released his debut single back in 1989. However, there were some viewers that had questions of confusion when he performed at the 2020 Billboard Music Awards.
Twitter users didn't know who Garth Brooks was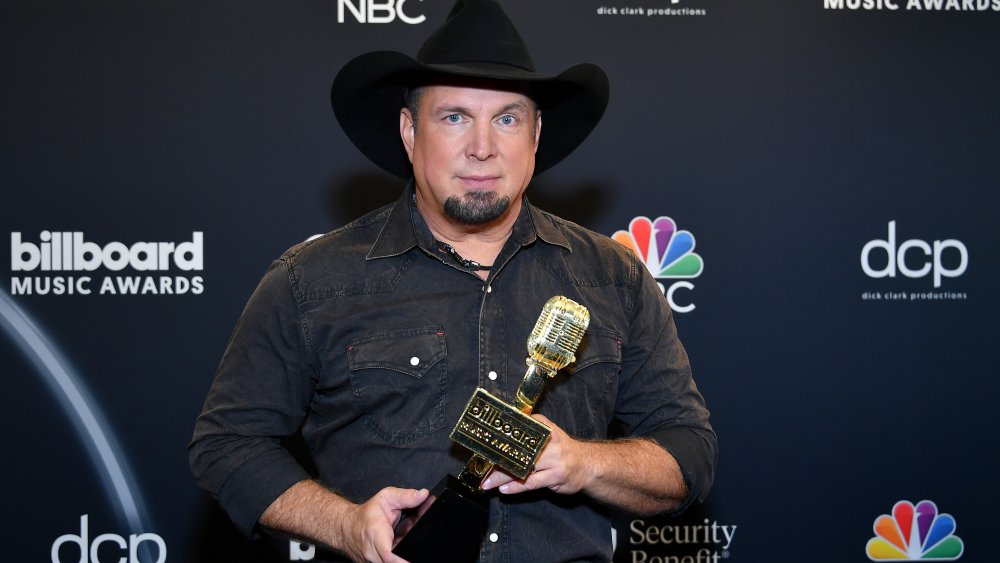 Amy Sussman/bbma2020/Getty Images
Believe it or not, despite Garth Brooks' decades of musical success, there were plenty of people tweeting that they have no idea who he is. One viewer tweeted, "who's garth brooks? I genuinely dont know." Another person posted, "Who the hell is garth brooks. I've never heard of that man before." Someone then shared a bunch of screenshots from confused fans wondering who Brooks is, writing "but they don't let anyone breathe if they ask 'who's bts?' i hate it here. put some mf respect on garth brooks name."
There were plenty of people in disbelief by the lack of knowledge displayed on Twitter. One fan posted, "I've never felt older on this app than 95% of my timeline having absolutely no idea who Garth Brooks is." One fan very bluntly tweeted, "F**k y'all hating on Garth Brooks....he's an honest musician who's achieved a lot if y'all weren't paying attention."
Sure, not everyone on Twitter is a country music buff, but considering the man's decades of domination, it's pretty shocking that some people didn't even recognize his name.